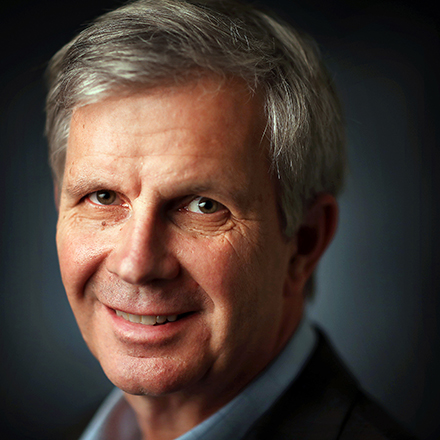 Geoff Calkins
Geoff Calkins has been chronicling Memphis and Memphis sports for more than two decades. He is host of "The Geoff Calkins Show" from 9-11 a.m. M-F on 92.9 FM. Calkins has been named the best sports columnist in the country five times by the Associated Press sports editors, but still figures his best columns are about the people who make Memphis what it is.
Calkins: The jealousy jokes fly as Penny Hardaway's Tigers get smashed by Tulsa
TULSA – The Twitter jokes started early, as soon as Penny Hardaway and the Memphis Tigers fell behind by double digits.
Such as: "Bet all coaches watching are very jealous."
And: "But they can play with anyone!"
And: "That's OK. Penny will blame the opposing coach."
And: "I'm jealous of the coach of Tulsa."
That would be Frank Haith, by the way. Who was not all over national television this week, but who did lead the Tulsa Golden Hurricane over the Memphis Tigers Wednesday night, 95-79.
Hardaway – who was all over national television this week – was the subject of much levity on Twitter. 
Such as: "Calipari is jealous."
And: "It's easy to see what everyone is so jealous of."
And: "Did Tulsa intimidate Memphis with their fists balled up?"
And: "Keep talking Penny. Words that you have to eat don't taste too good."
This was entirely predictable, of course, after Hardaway responded to a relatively innocuous tweet from former Houston coach Tom Penders. Hardaway said he has "a target" on his back, and that people "don't want me to succeed" and that coaches are "jealous" because "we pose a problem to a lot of colleges and a lot of teams that didn't have that problem from this school at all over the last eight or nine years."
Some people objected to the comments. I was not among them. I appreciate a coach who says what he thinks – who answers questions directly and openly – even if I don't always agree with the answers.
---
GEOFF CALKINS: Penny Hardaway thinks he has 'a target on his back' – and that's a good thing
---
But there's no question that the comments make Hardaway more of a target, that they cause more people to take pleasure in his failures.  
And Wednesday's game was a failure, by any measure.
"On the road, it just seems like we're a totally different team," said Hardaway. "It's a little baffling."
At home, Memphis smashed SMU and UCF.
On the road, Memphis got smashed by Houston and Temple.
There's no mystery to how it happens, either. It's all about the way Memphis starts the game.
Memphis led SMU 13-0 and led UCF 28-13. Memphis trailed Houston 11-4 and trailed Temple 28-8.
So you'd think Memphis would have been that much more focused on getting off to a good start against Tulsa, right?
But seven minutes in, the Tigers trailed 13-4. That turned into 31-16 and then 42-22 and it was more than a little embarrassing.
"We teach to be ready to roll, you've got to play twice as hard, you've got to hit first, you've got to sustain runs, you can't give them what they want, you've got to be smart," said Hardaway. "But then the game starts."
---
Geoff Calkins chronicles SEASON ONE with Penny Hardaway
---
Don't you hate it when that happens?
The Tigers appeared to be completely flummoxed by Tulsa's matchup zone. They rushed shots, turned the ball over and missed just about everything.
Kyvon Davenport and Jeremiah Martin combined to go 9 of 29 from the field. Martin had six of the team's 17 turnovers.
"It just felt like we didn't come to play," said Raynere Thornton, which is true, and the sort of thing that will have to be sorted out by the coaching staff.
To be clear: I don't think Hardaway's comments had anything to do with Wednesday's loss. Nor do I think they will have anything to do with his long-term success at Memphis. The guy will win big once he gets better players on campus.  The fact that he isn't fluent in coach-speak won't be an impediment.
But it will generate some ill-will on Twitter. It will cause more people to joke about the inevitable losses.
Such as: "I'm jealous of anyone who gets to play the Memphis Tigers on the road."
Right now, it's hard to argue with that one.
---