Marc Gasol traded to the Toronto Raptors, Mike Conley to remain in Memphis
JaMychal Green, Garrett Temple, Shelvin Mack also traded
The leading scorer, leading rebounder, and most decorated player in Memphis Grizzlies history is a Grizzly no more.
Eleven years and six days after the brother-for-brother trade that first brought his NBA rights to Memphis, Marc Gasol is heading out.
Mike Conley, the first of the Grizzlies "Core Four" to arrive, will now be the last to go. Conley was not traded before today's NBA trade deadline and will remain with the Grizzlies for the rest of this season. 
Gasol will join the Toronto Raptors in a deal that will bring center Jonas Valanciunas, forward CJ Miles, guard Delon Wright and a 2024 second-round pick to Memphis. There are no other Grizzlies players involved in the deal. The trade was first reported by ESPN's Adrian Wojnarowski and subsequently confirmed to The Daily Memphian.
---
CHRIS HERRINGTON: Grizzlies Trade Deadline Tracker: Gasol, Green, Temple on the move
---
In a second deal, the Grizzlies have traded JaMychal Green and Garrett Temple to the Los Angeles Clippers for guard Avery Bradley.
In a minor deal, the Grizzlies traded backup point guard Shelvin Mack to the Atlanta Hawks for 22-year-old reserve guard Tyler Dorsey. 
Valanciunas is a 26-year-old center having a strong season off the bench for Toronto. He has a player option for $17.6 million next season, and is likely to replace Gasol as the Grizzlies' starting center the rest of this season and possibly beyond. Wright is a 26-year-old combo guard who will be a restricted free agent this summer if the Grizzlies extend his $3.6 million qualifying offer. Miles is a veteran wing player who has a player option next season for $8.7 million.
The absence of a future first-round pick in the deal is a likely disappointment for Grizzlies fans. The Raptors already owe their 2019 first-rounder to the San Antonio Spurs.
The deal could result in two additions to the Grizzlies rotation next season in Valanciunas and Wright, but that is not certain.
In the Clippers trade, the Grizzlies cleared a roster spot and created luxury tax space that will both help facilitate the Raptors trade. Otherwise, the value in return is similarly uncertain. The deal will create an $8 million trade exception that could be used in a future deal. Bradley's own contract next season is not fully guaranteed, which could make him a meaningful trade piece this summer. The absence of draft picks coming back to the Grizzlies is similarly a likely disappointment for Grizzlies fans.
Two weeks ago, the Grizzlies told Gasol and Conley that the organization would entertain trade offers for them. Since then, there has been speculation that the pair's time in Memphis was ending.
Conley had been reportedly a subject of trade negotiations with the Utah Jazz, Detroit Pistons, and Indiana Pacers, with the Grizzlies demanding multiple future assets in return, either draft picks or young players under contract that would be the equivalent of draft picks.
The Grizzlies could have made a Conley deal involving matching salaried players and a draft pick, but the draft picks being offered in return were likely to be later picks, and teams were unwilling to include the active younger players that might have swung the deal, according to a source with knowledge of the team's thinking.
The Grizzlies saw three-fold value in keeping Conley: Helping the development of young players, particularly prized rookie Jaren Jackson Jr. Keeping the team competitive enough the rest of this season to have a chance of conveying a future first-round pick owed to Boston. And potentially revisiting Conley trade options this summer, when the team thinks there could be better deals available.
The Grizzlies were very close to a Gasol trade with the Charlotte Hornets, which would have included center Cody Zeller, a 2019 first-round pick and multiple second-round picks. A sticking point was which additional Hornets player (Marvin Williams or Michael Kidd-Gilchrist) would have also been included. Young Hornet players Miles Bridges and Malik Monk were never made available in the trade, per a source. As the trade deadline neared, the Hornets changed their offer to Bismack Biyombo and Marvin Williams, higher salaried players whom the Grizzlies apparently valued less. JaMychal Green would have had to be involved in this trade.
The Grizzlies ultimately decided that the offer from Toronto was better than the offer from the Hornets, with more-desired players (Valanciunas, Wright) on better contracts trumping the better draft assets from Charlotte. Unlike with Conley, there was apparently a sense that it was time to move on from Gasol. 
---
GEOFF CALKINS: Gasol is gone? Now Grizzlies should hire Shane Battier
---
There were deals involving Temple or Green that might have netted future draft picks, but not without luxury tax complications this season and potentially next season. The quality of picks offered was apparently impacted by contending teams anticipating a strong buyout market after the trade deadline.
Ultimately, the Temple/Green trade helped allow the Gasol trade, with the Grizzlies viewing Bradley's partially guaranteed contract for next season as a meaningful trade asset this summer. 
Gasol's final game appearance with the Grizzlies ended up being a 96-84 win against the Knicks, at Madison Square Garden on Sunday. Gasol scored 24 points in that game, bested only by pick-and-roll partner Conley, who scored 25.
Gasol was a late scratch from Tuesday night's home return against the Minnesota Timberwolves as reports of a potential deal to Charlotte, not Toronto, emerged. The Grizzlies were reportedly in negotiations with Charlotte heading into the trade deadline's final day.
Though he didn't play, Gasol still got a final farewell from a fan base he helped take to seven consecutive playoffs.
---
GEOFF CALKINS: On what could have been the last night for Gasol and Conley, 'You just felt the love'
---
Midway through the first quarter of the Grizzlies' 108-106 win, Gasol, wearing team warm-up gear, came to join his teammates on the Grizzlies bench.
A ripple of applause grew around FedExForum as fans took notice, culminating in a standing ovation. Gasol hugged Conley at the end of the half, after back-to-back Conley 3s. He left the arena at halftime, and did not accompany the Grizzlies on Wednesday to Oklahoma City, where the team played Thursday night.
"To not have him out there tonight (against the Timberwolves) is tough in itself," Conley said before Tuesday's game. "It's going to be hard for a lot of us, especially myself, knowing how many years we've played together. Knowing that this is basically the last opportunity to be around him in the Grizzlies organization is kind of surreal."
With Toronto, Gasol will join former playoff foe Kawhi Leonard and former Grizzlies point guard Kyle Lowry on one of the Eastern Conference's best teams. 
In aggregate, the Grizzlies are sending out four players (Gasol, Temple, Green, Mack) and taking back five (Valanciunas, Wright, Miles, Bradley, Dorsey). Forward Omri Casspi, out with a torn meniscus, will be cut to free up the roster spot needed to take in all five new players.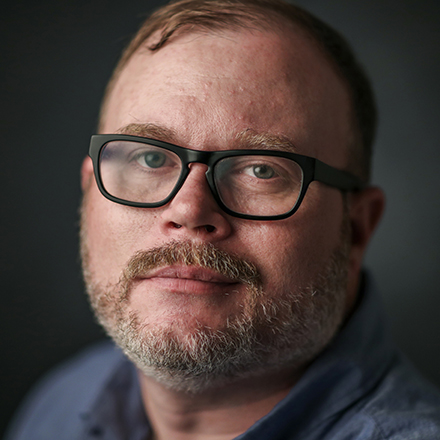 Chris Herrington
Chris Herrington covers the Memphis Grizzlies and writes about Memphis culture, food, and civic life. He lives in the Vollentine-Evergreen neighborhood of Midtown with his wife, two kids, and two dogs.
---