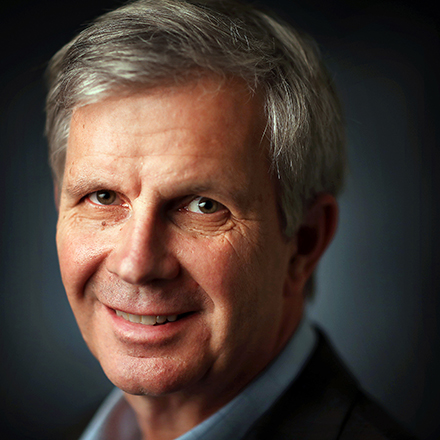 Geoff Calkins
Geoff Calkins has been chronicling Memphis and Memphis sports for more than two decades. He is host of "The Geoff Calkins Show" from 9-11 a.m. M-F on 92.9 FM. Calkins has been named the best sports columnist in the country five times by the Associated Press sports editors, but still figures his best columns are about the people who make Memphis what it is.
Calkins: After loss to Cincinnati, Penny Hardaway calls out his team's lack of toughness
"As far as our players, there's no way you can put toughness inside someone."
— Memphis coach Penny Hardaway.
That is the essence of the problem, isn't it?
OK, in addition to certain deficits in size and talent.
But the 2018-2019 Memphis Tigers aren't tough. Mentally or physically.
If you don't want to take my word for it, listen to their head coach. Asked to identify the single most important quality his team is lacking, this is what Hardaway said: "Toughness. Every other team is just tougher. They impose their will on us. They're just tougher."
The subject came up in the wake of Thursday's excruciating 69-64 loss to Cincinnati, which is as famous for toughness as it is for ruining perfectly good chili by putting it on top of spaghetti.
As a player at Memphis, Hardaway lost six of seven games to Cincinnati. Earlier this week, he was asked what those Cincinnati teams had that his teams didn't.
"Grown men," he said.
So Thursday must have looked familiar.
The Tigers actually led at halftime, 35-26. It's not as if they couldn't play with Cincinnati. 
But with 7:52 left in the game, the Tigers up 10, Cincinnati went on a 12-0 run to take a lead it would never relinquish.
Why?
"We're not accustomed to going to the glass every single time, we're not accustomed to boxing out every single time, we're not accustomed to just out-scrappnig people for the full game," Hardaway said. "That's what they do. They were going to keep plugging away until you give in. If every guy on our team wasn't committed to playing every second they were on the floor the same way that they did,  it was going to be a problem at some point and it became a problem."
None of this is particularly surprising. Or worrisome, at this moment in Hardaway's tenure. He has three freshmen guards who are just learning how to play. He has a collection of junior college players who are not always fully engaged.
Think about it. What Memphis player can you count on showing up nearly every game?
Jeremiah Martin. That's the complete list. And sure enough, Martin had another 26 points against Cincinnati.
But Kyvon Davenport, Mike Parks and Raynere Thornton have all been known to disappear. Tyler Harris is only as good as his shot. Antwann Jones will mentally check himself out of a game. Alex Lomax plays with perpetual but often misdirected passion.
So the players and coaches tend to say that the team's miserable road performances have been caused by a lack of "energy." But is it a lack of energy or a lack of poise? A lack of mental toughness?
When the Tigers are good, they are very good. And they were very good in the first half against Cincinnati. They outscored the Bearcats in the paint, 18-2. Cincinnati didn't score field goal in the final 7:06 of the half.
But when the Tigers are bad, they are very bad. And they were very bad in the second half against Cincinnati. They didn't force a single turnover while turning the ball over seven times themselves. Players not named Jeremiah Martin combined for 15 second half points. 
"When the game got back to a tie game, we needed to execute better," Hardaway said. "We didn't need to take bad shots, we didn't ned to have live ball turnovers and we needed to get stops and we just couldn't do it."
If Hardaway sounded frustrated, it's because he is frustrated. He has a hard time understanding the lack of effort and focus in critical moments. It was one thing when it happened against Texas Tech at the beginning of the season. It's quite another when it's happening against Cincinnati in February. 
"You just expect your guys, you prepare them for this, to go out there and accept the challenge," Hardaway said. "The thing that you learn is that once the culture is built at Cincinnati, at Houston, all these teams that are ranked and winning basketball games at a high level, they all believe in one thing, they want to win, they don't take themselves out of the game, they play good team defense, they scrap every second they are on the floor and we really aren't that team right now."
Here, Hardaway paused.
"But we will be."
That is the hope. The hope is that Memphis will learn from games like this. But if it doesn't happen soon, you can forget about Memphis winning the American Athletic Conference tournament.
You've heard that dream expressed, haven't you? That Memphis will win an automatic bid to the NCAA Tournament by winning the AAC Tournament in Memphis? 
But winning the AAC Tournament will require winning at least three consecutive games. Somewhere in the course of those three games, there will be difficult moments.
So far,  the Tigers have shown no ability to survive difficult moments. Cincinnati was just the most recent evidence of this.
"We didn't meet the challenge and they won the game," said Hardaway, and it really was tough to argue. 
---