Grizzlies Post-Trade Notebook: Gasol goodbyes, Chris Wallace talks, and more
Deep breath.
It was a long day yesterday, nearing the end of a long week, and if the moves the Grizzlies made were underwhelming, they also moved on from the most decorated player in franchise history. Grizzlies basketball changed, and I'm going to take a day or so before waxing poetic on what that really means, beyond the basketball-nerd, team-building minutiae I waded through last night in this trade analysis.
This space will be updated through the day (and no longer) to corral some postmortem notes, outside opinions, and relevant goodbyes. Grizzlies GM Chris Wallace will hold court at noon today, just as the Grizzlies are taking to the practice court. I'll confess I'm not expecting to hear much that's not already in yesterday's news story and analysis, but I'll be there to collect the quotes. I don't think current Miami Heat executive Shane Battier will make a surprise appearance instead, though Geoff Calkins makes that suggestion today.
Wallace, Conley, others speak
Some notes from today's Grizzlies media availability:
Chris Wallace: Wallace said plainly that the Grizzlies preference is to convey the draft pick they owe to Boston this summer in order to have clean draft-obligation books going forward. How much was this news? That was the subject of some post-presser discussion. That goal was been well known and written (including in last night's trade analysis here), but this might have been the first time a team representative has said it in front of cameras and microphones.
The quote in question: "Our intent is to win the rest of the season. We want to get back to winning ways. Our young players, Jaren Jackson, Ivan Rabb. We want them to taste winning and see what it's all about. And then we have a real strategic reason to win, because we'd like to convey this pick to Boston this year and get that in our rear-view mirror, to move forward with a clean slate of first-round picks."
I was struck by how transparent Wallace was about most of the off-the-court transactional aspects of yesterday's moves. Not just draft-pick conveyance, but luxury tax avoidance and trade exceptions. This kind of dry stuff is at the core of what actually happened and why, but it used to be left in the background by executives talking on the record, because most fans (and most media) didn't know or care much about it. And who can blame them, really. That's not what puts you in the seats on a Saturday night. But for better or worse those discussions are becoming more common currency.
The trade value of a partially guaranteed contract? That was a bridge too far.
Wallace paid respect to Marc Gasol for what he's meant to the franchise and the city, and made a point of giving a fond farewell to JaMychal Green, who "we raised as an NBA player."
Wallace called trade acquisition Jonas Valanciunas "one of the best in the league" at center, which seemed pretty strong. He talked about Delon Wright as a player who can spend time both behind and with Mike Conley. But he also talked about the value of "young veterans" like Valanciunas and Wright on an ostensibly rebuilding team.  
Alluding to the various contractual statuses of the newly acquired players, the unknown future of the Grizzlies' draft situation, and the chances of revisiting a Mike Conley trade in the summer, Wallace touted the team's "flexibility." This was a mantra Wallace deployed during the franchise's prior rebuild, a decade ago. But that doesn't make the point any less true. The franchise has the ability to pivot in different directions this summer. Will Wallace be steering the franchise ship of state when that time comes? 
As far as his front office future, Wallace said today wasn't about him but expressed confidence in his relationship with owner Robert Pera. I'm not sure what else he was really supposed to say.
J.B. Bickerstaff: Asked about the great driving dream of conveying a draft pick to Boston, Bickerstaff said simply that the goal is always to win. That's technically true of players and coaches, but not always totally true, as Bickerstaff knows too well. The Grizzlies may not be making the playoffs, but for now at least there will be no tanking in Grind City this spring. For Bickerstaff and his players, the "convey the pick" thing is meaningless. "Tanking" was an imposition of a goal counter to the natural order of things. This, for now, is just normal business.
Beyond that, Bickerstaff expressed an expectation that the Grizzlies would play a little faster the rest of the way. As far as outlining goals and expectations to an overhauled roster, that will wait for shootaround on Saturday, when the expectation is that the full new roster is assembled. (There was no word on new player arrivals, but my understanding is that Tyler Dorsey is here today and the Raptors and Clippers acquisitions were still en route.
Mike Conley: A few quotes from Conley's 10-minute session:
"I think everybody can relate to being kind of fearful of the unknown. That's what I was going through and what I'm sure everyone on our team was going through yesterday. Being here today is a blessing."
"The goal is to win. That's all I know. I wouldn't want anything other than that. I'm in. We've got guys coming in and we'll see how much we can accomplish in a short period."
"Jaren's going to be a star. I'm excited to play beside him and help expedite his development into someone who can carry this franchise."
"I'm very happy for Ivan (Rabb). He's had a rough start to his career being up and down (to the G League). For him to finally get an opportunity to show all the work he's put in (is great)."
"The last two weeks put (being a Grizzly for life) in doubt. … It might not happen. I was trying to prepare myself either way."
"I'm really just happy for (Marc). Last night he sent me a picture of his new jersey. I'm excited he has the opportunity (to compete for a title). It's bittersweet for him."
Jaren Jackson Jr.: Jackson only talked for a few minutes and seemed pretty nonplussed about his first experience of an NBA trade deadline (helps when you're definitely not a part of it).
Hang it From the Rafters, Remove it From the Plaza
Grizzlies owner Robert Pera's statement on Gasol:
"Marc has been a dedicated teammate, star player and pillar of this team for the past 11 seasons. He plays with a heart and a passion for the game that helped carry this franchise to seven straight playoff appearances, but what Marc has done for this organization is about more than just basketball. He was a part of a core group of players that helped shape the identity of this franchise on and off the court and were embraced by the City of Memphis. On behalf of the Grizzlies organization, I would like to thank him for his blood, sweat and dedication to the Grizzlies and Memphis. The impact he has had on this team and the city will live on, and we look forward to one day welcoming him back home to Memphis where his #33 jersey will hang in the rafters of FedExForum next to Zach and Tony."
Thank You @MarcGasol! #GritGrindForever pic.twitter.com/QWBjqtrtL7

— Memphis Grizzlies (@memgrizz) February 8, 2019
Meanwhile, I stopped into the Starbucks across from FedExForum before today's availability. When I went in, all the player banners were up on the FedExForum plaza. When I came out:
This was Marc Gasol 20 minutes ago. pic.twitter.com/OCQQqvaTbJ

— Chris Herrington (@HerringtonNBA) February 8, 2019
The Marc Gasol Appreciation Section
Marc Gasol leaves the Grizzlies the franchise leader in minutes played, field goals made, free throws made, points scored, rebounds, and blocks. He's second to only Mike Conley in games played and assists. (One effect of Gasol moving and Conley staying: If Conley plays most of the rest of this season, he'll probably pass Gasol on the franchise scoring list.)
Gasol's three All-Star appearances (2012, 2015, 2017) are the most for a Grizzlies player, and he's the only Grizzly to make First Team All-NBA (2015) or Second Team All-NBA (2013). He's the only Grizzlies player to win the NBA Defensive Player of the Year (2013).
But beyond the accolades and the team success and the deep off-court connections to Memphis, I'll miss watching Gasol play basketball night after night, in part because of the creativity and style he brought to the game. As a fan, I treasure the on-court product beyond the final outcomes, and Gasol's greatest flights of fancy often transcended context.
So let's say a little goodbye today in part with a trip down memory lane, with some moments of Gasol at his best:
The cheekiest outlet
Touchdown!
No-look oop to TA
The sweetest dime
One leg, three points
Dance it off
Curtain call
Marc Gasol walked out to the bench, fans noticed and gave standing ovation pic.twitter.com/0SXtpiYPXh

— Chris Vernon (@ChrisVernonShow) February 6, 2019
Player and fan reactions
We have to let the left-behind go first here:
And others:
Man, I'm just honored to say I got to go to battle with Zbo, TA, Marc & Mike. Those guys are true vets, and showed me the ropes as a young guy. The GNG era may be over but it will never be forgotten & im thankful I got a chance to be a small part early in my career.

— Wayne Selden Jr. (@WayneSeldenJr) February 8, 2019
I appreciate all of the hospitality from the Grit and Grind Fam and the people in Memphis!!! Will never forget my time here!!!

— Garrett Temple (@GTemp17) February 8, 2019
didn't go as we all envisioned but the team and city embraced me and my family as one of their own. thank you Memphis. @memgrizz

— Omri Casspi (@Casspi18) February 8, 2019
The funk of seeing your best friend traded. Never forget when Sheed got traded to ATL. We cried. Spent 8 yrs together. He knew my fam and I knew his. Can only imagine @mconley11 emotions seeing Marc traded. Side ppl don't see.

— Damon Stoudamire (@Iambiggie503) February 7, 2019
The Last Word
I'm not sad because it's over, I'm happy because it happened #thankyoumemphis pic.twitter.com/0zLc0J1mmc

— Marc Gasol (@MarcGasol) February 8, 2019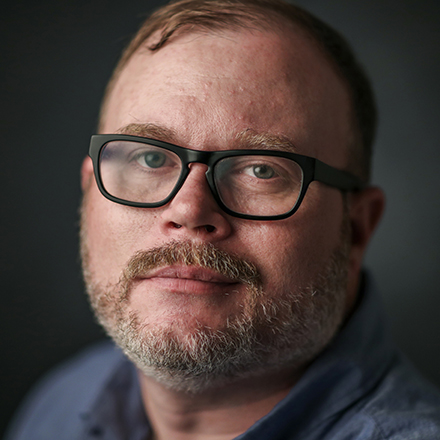 Chris Herrington
Chris Herrington covers the Memphis Grizzlies and writes about Memphis culture, food, and civic life. He lives in the Vollentine-Evergreen neighborhood of Midtown with his wife, two kids, and two dogs.
---