From quality control to OC in the NFL, Arthur Smith works his way up
Almost two decades earlier, Arthur Smith had been a football-crazy teenager hanging around the one-year wonder that was the Memphis Mad Dogs, a Canadian Football League team owned by his father, Frederick W. Smith, and coached by Pepper Rodgers.
Now it was Oct. 19, 2014, and the Tennessee Titans were playing in Washington at FedEx Field. Arthur Smith was on the Titans' sideline as assistant tight ends coach. His father, the founder, chairman and chief executive of FedEx, had come to the game with Rodgers, a former Redskins executive, and still a great friend who back in their Mad Dogs days used to play tennis with Fred at his East Memphis home.
"I went down on the field with Fred and I was as proud of Arthur as I would be one of my own," said Rodgers, now 87. "His dad wields a lot of power, but none of it has had anything to do with Arthur's football career. Arthur has worked and earned his way."
Most recently, Arthur Smith has worked his way into the title of Titans offensive coordinator. He succeeds Matt LaFleur, who left to become head coach of the Green Bay Packers. Smith, 36, will be the fifth play-caller in as many seasons for quarterback Marcus Mariota.
Smith's climb with the Titans started in 2011 when he was a defensive quality control coach. It was a rung-by-rung ascent. The next season he worked in offensive quality control and then in 2013 he coached the offensive line and was also a tight ends assistant coach. He focused just on coaching tight ends in 2014-15 and was officially promoted to the lead post for that position group for the 2016-18 seasons.
Smith, in an interview with The Daily Memphian, called the quality control positions "entry level jobs in the NFL," adding, "when you're a grad assistant in college, it's almost like you're a gopher. My number one job was to break down film and run scout team. And then as time goes on, you get more responsibilities."
He comes to the OC position having never been a play-caller. Which might be cause for some nervousness among the Titans fan base. But if Smith has any fear, doubt, uncertainty – whatever you want to say – it doesn't show.
"You've got to start somewhere," he said.
Loving the game, learning from the game
After graduating Yale University in 1966, Fred Smith served as an officer in the U.S. Marine Corps until 1970. The mindset never entirely left him.  
Arthur says his dad was always a huge football fan, adding, "He didn't make us play, but he believed the discipline and life lessons in football made you tougher."
In 1995, the lone year of the Memphis Mad Dogs' existence, Arthur was around the team a lot, around Rodgers enough that today he still calls him a "big influence."
Steve Ehrhart, who was general manager of the Mad Dogs and now serves as executive director of the AutoZone Liberty Bowl, remembers seeing Arthur working with younger brother Cannon, who would go on to play quarterback and safety at the University of Memphis.
"Arthur just has this wonderful way of guiding and leading," Ehrhart said. "I can remember thinking, 'He's going to be a coach.'"
Rodgers called young Arthur a "football aficionado" and older brother Richard Smith, who is an executive with FedEx, said the signs of Arthur's future success were evident early.
"He's got a tremendous work ethic. He has since he was a little kid," Richard said. "He's going to be another really bright, talented young coach moving up into those NFL play-calling ranks, which we saw most recently with Sean McVay of the Rams (who is 33). My brother's 36, so he enters that group of young play-callers.
"He's innovative, he's smart, he's strategic, he's hard-working, he's a player's coach. I'm thrilled, and not just because he's my brother."
Titans believe he's right fit at right time
Arthur Smith jumped into coaching after playing offensive line at North Carolina. One year as a grad assistant for the Tar Heels, then two years working defensive quality control for the Redskins, a stint at Ole Miss as defensive intern and administrative assistant, and on to the Titans in 2011.
Hired by head coach Mike Munchak, Smith stayed on under Ken Whisenhunt, and again when Whisenhunt was fired and then tight-ends coach Mike Mularkey was promoted to head coach. Mike Vrabel just finished his first season as head coach and it was his call to entrust the offense to Smith.
The modern NFL is first and foremost a quarterback's league, so the new OC had to be someone Vrabel believed would click with Mariota. Smith and the Titans' young QB, a player some believe still has real star potential, already have a good relationship.
"It's what's best for Marcus and for a lot of guys," Vrabel told reporters covering last month's Senior Bowl. "The foundation (of the offense) is going to be the same. There's going to be some things that we want to do differently."
Vrabel envisions a smooth transition in part because terminology won't change. But there is work to do. The Titans went 9-7 last season, just missing the playoffs, and ranked 25th in total offense – 7th in rushing and 29th in passing.
Running back Derrick Henry ran for 1,059 yards and 12 touchdowns and he recently gave his personal thumbs-up to the Smith promotion.
"He has that physical mindset, which I love," Henry said.
Smith, likewise, sees Henry as a 6-foot-3, 247-pound asset.
"He's a home run hitter," Smith said. "Derrick Henry's going to be a big part of the offense."
Opportunity earned, not guaranteed
So, Arthur Smith is getting his big chance. Call plays in the NFL at a time when nothing is off the table. If you can imagine it, you can try it, and maybe score with it.
For most of the season, the Rams and Kansas City Chiefs, fueled by league MVP quarterback Patrick Mahomes, made the numbers on stadium scoreboards dance. But as the season wore on, balance was somewhat restored.
"Kansas City and Los Angeles played wide open," Smith said. "Early in the season, it felt like you were watching the Big 12. But as season gets later, you get a couple of injuries, and people dive so deep into film, they get an idea what you're doing."
The New England Patriots dived deep enough to beat the Rams 13-3 in the Super Bowl.
"You've got two weeks and arguably the greatest coach in Bill Beichick," said Smith.
He may be a rookie play-caller, but Smith is under no illusions. A flashy offense that does not contribute to the bottom line might create some buzz, but won't do anything for the greater mission or the longevity of the offensive coordinator.
"If you can look aesthetically pleasing, people like that in the short-term," he said. "But at the end of the day, we have to win games, and it will always come down to that."
To be sure, the NFL is not in the habit of handing out favors.
It's something that Pepper Rodgers, who coached at Kansas, UCLA and Georgia Tech, and in the USFL with the Memphis Showboats before his time with the Mad Dogs and as a Redskins executive, knows well.
"They don't give you stuff in coaching because your dad is a special man," Rodgers said. "It doesn't work that way.
"Arthur's gotten everything on his own and he wouldn't want it any other way. Neither would Fred."
Business reporter Wayne Risher contributed to this story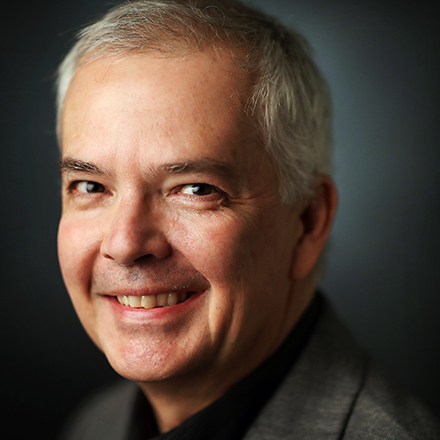 Don Wade
Don Wade has covered Memphis sports since 1998, voted on Baseball's Hall of Fame and the Heisman Trophy, and remains stunned his Kansas City Royals won a second World Series in his lifetime.
---