Herrington: Mike Conley is the last man standing, and an era of Grizzlies basketball is over
On Jan. 22, with a couple of calls from Grizzlies owner Robert Pera, Mike Conley and Marc Gasol found out what the rest of the NBA-watching world was about to: Their time together in Memphis was likely nearing an end.
If it seemed unthinkable to some that Conley or Gasol might wear a different uniform, the duo's first game after the trade news broke provided some perspective in opponent form: Tony Parker in Charlotte Hornets blue.
Parker came to the San Antonio Spurs at age 19, played 17 seasons for the team, and won four titles. In 16 of those seasons, Parker shared a backcourt with Manu Ginobili, who retired before this season. Their dual exit from San Antonio made Conley and Gasol, already two of the few players with a decade of NBA experience for only one franchise, the longest-tenured-teammates in the NBA.
Seeing Parker step onto the FedExForum floor with "Buzz City" across his chest was a reminder that all things end and most pairings between NBA stars and their longtime franchises don't end well. For every Dirk Nowitzki in Dallas or Kobe Bryant in Los Angeles, there are plenty of Parkers.
There's a Paul Pierce, who spent 15 years a Boston Celtic, winning a title, and ending his career a Clipper. There's an Hakeem Olajuwon, who spent 17 years and won two titles with the Houston Rockets, but unleashed his final Dream Shake as a Toronto Raptor.
The Grit and Grind era of Grizzlies basketball, marked by the union of Conley, Gasol, Zach Randolph, and Tony Allen, has suffered a long goodbye. Different fans perceive different end-points over the past couple of seasons. But the meaning of those players always came in rich relation to one another.
Gasol's trade to Toronto last week renders him a Parker or Pierce. Conley still may be a Kobe or Dirk, his future with the franchise deferred, subject to a mystery yet to unfold. But with Gasol gone and Conley the last man standing, the ties that bound those players to each other in Memphis have all been broken. There can be no doubt that it's all over now. Hammer, nail, coffin.
Let us now praise famous men
In basketball, familiarity can deepen appreciation. Fans who were privileged to witness the past decade of Grizzlies basketball will always remember Conley's beep-beep baseline bursts. Allen fighting over and under and through every screen. Gasol rumbling his way into a hook shot. Randolph, all sharp elbows and rear-end bumps, scrapping for an offensive board and Z-bound putback.
But even more so, we'll think of them in union: The Big Trains from Memphis high-low connection between Gasol and Randolph. The way a Conley-Gasol two-man game could explore and exploit the smallest cracks and crevices in an opposing half court defense. The way Randolph would seal a defender early and Conley would send in an entry pass low and true. Gasol hitting a cutting Allen with bounce passes from the elbow, or an occasional no-look lob.
Over time, their stylistic tics became talismans: Gasol crossing himself or pounding the scorer's table. Conley's three-finger salute. Allen signalling a change of possession or wandering away from huddles, muttering to himself. Z-Bo snorting and scowling, jab-stepping, readjusting his headband
They won together, a prerequisite, but they created a joy that was greater than mere success. They reminded us that it's a game and it's meant to be played. It's meant to make room for laughter, for delight.  
More than that, they came to be treated as a kind of living metaphor for a diverse community in action. In this way, they were not unprecedented.
In composition and flow, there's something special about the game of basketball, something apart from other sports.
Five players at a time, with no restrictions on levels of participation, flowing back-and-forth across the game's offense/defense pendulum, full of freedom but as a result full of responsibility to one another. The sense of open-ended interaction by a small group playing together is akin to a band, and in that form these hardcourt cornerstones had an obvious Memphis model.
I once compared them to an earlier "Memphis group," Stax Records house band Booker T. & the MGs. The fit was near-perfect: Randolph and Gasol were the rhythm section, with the racial roles reversed. Gasol, like drummer Al Jackson Jr., sat at the back, looking out for his teammates and keeping things on beat. Randolph, like bassist Duck Dunn, provided a low-end thump. Conley, like organist/bandleader Booker T. Jones, was a soft-spoken, steadying presence -- a Conductor of sorts  -- who let others shine. And Tony Allen, like guitarist Steve Cropper, was always riffing creatively off to the side, adding essential color and character to the his bandmates' deep groove.
Good bands and good basketball teams can serve a similar cultural function: To dramatize community. To show how individuals can find their best selves, their fullest expression, in service to and in cooperation with others.
Each of these respective groups of MGs struck a deeper chord, one that felt more personal and more specific to the city in which they formed and in which they created. With the Grit and Grind Grizzlies, the racial dynamics inherent in Booker T. & the MGs went a step further. There was a class dimension too. Allen and Randolph, from Chicago's South Side and rough-and-tumble Marion, Indiana, respectively, balanced by Gasol, of beautiful Barcelona and Lausanne Collegiate School, and by son-of-an-Olympian Conley.
This model of affection and cooperation across backgrounds, black and white, privileged and hardscrabble, was admirable. Fans exulted in that team as an emblem of this city. And that was true to a degree. But it was always a little too facile, too self-flattering.
Perhaps it is truer to say that Conley, Gasol, Randolph, and Allen, in concert with one another, were aspirational figures: Not a reflection of who we were but a glimpse of who we might be. They reflected the city's potential. They presented a goal for which to strive, and a challenge.
Your favorite music, it just makes you sad
Over the past couple of years, the Core Four was winnowed to Conley-to-Gasol. They now had their own thing, and it was special in a way, for as long as it lasted. On the floor, there was a pleasure in putting a brighter spotlight on the duo's modern-day Stockton-to-Malone chemistry, on a team whose fulcrum was now a two-man-game honed by nearly a decade of familiarity and a deep off-court friendship. But these pleasures never fully emerged from the theoretical.
Maybe this attempt at transition was squandered by forces beyond the duo's control. Maybe – more than maybe, really – the franchise failed them. But their own injuries and inconsistencies may suggest it was too late anyway.
There was also a sense that the disappointments were, to borrow a Gasol phrase from a happier time, bigger than basketball. The Core Four had a kind of Freudian balance. Randolph and, especially, Allen were the id (the instinctive). Gasol was the super ego (critical, moralizing), and conductor Conley was the ego (mediator). When this broke up, a new balance was never quite achieved. The Conley-to-Gasol Grizzlies never had as fruitful a sense of self.
To return to an earlier conceit, the original band broke up and Conley and Gasol tried to keep going under the same name, with new bandmates. But Grit and Grind Revisited never quite found the sound.
There was a moment in the final days that went largely unnoticed. The Grizzlies' 106-103 win over the Indiana Pacers on Jan. 26 wasn't Conley and Gasol's final game together, but will be remembered as their grand finale. This was the game where Gasol, after his second three-pointer of the fourth quarter, lifted Conley with a bear hug, and where he kissed Conley's cheek in a post-game sideline interview.
But earlier, after Gasol's first three-pointer in the closing stretch, the big man turned toward half court, let out a howl of celebration, and reached both hands up to the collar of his jersey for a moment, before letting go.
In the locker room after the game, after the media scrum drifted away, I mentioned to Gasol that I'd noticed this and asked him: "Were you going to pop it or rip it?"
"I was going to pop it," he said. I thought it said 'Memphis,' but when I looked down it said 'Grizzlies.' I had thought we were wearing the white uniforms with 'Memphis' on the front and I wanted to pop it. But when I saw 'Grizzlies' … ." Then he sort of raised his eyebrows in a shrug and headed out.
That, in the heat of the moment, Gasol drew an emotional line between "Memphis" and "Grizzlies" was telling, an indication of his displeasure with the situation and growing acceptance of where it was then headed.
The bitter will pass with time. Probably it already has. I want to end here with the sweet.
Ball is life and life goes on
Memphis Grizzlies basketball preceded the "Core Four" and "Grit and Grind," and it will outlive them too. And no one knows or appreciates this any more than Gasol, who rooted from the stands from the very dawn of the franchise's time in Memphis and who, in his last season as a Grizzlies player, ended every home game in a locker adorned with Grizzlies bobbleheads of his brother Pau and Pau's (and later Marc's) teammate Shane Battier.
To move on from that era is melancholy. Short of a run to the Finals, NBA basketball in Memphis may never be quite as thrilling as the spring of 2011, those 40 days of grit and grind, when franchise flirtation finally became love. That team was the soundtrack to the city's NBA coming of age. The hits of your youth will always hold a special place. But lifetime listening has its own rewards.
And who knows what new loves familiarity will breed? Jaren Jackson Jr.'s youthful exuberance, with both hands and at both ends of the floor? Slo-Mo Kyle Anderson navigating the open floor like a barge navigating the Mississippi River? Dillon Brooks, much-missed at the moment, tucking the ball like a running back and taking a bump on the way to the rim? Unknown players with unknown styles yet to come?
The last time the franchise was bad, in the Days of Kwame and Darko, a co-worker lamented to me that the Hubie Brown Grizzlies should never have been broken up. Shane and Pau, J-Will and Posey. Weren't those guys great? They were. And yet they wouldn't have been so any longer.
Basketball teams, like basketball players, wake up as something new each day. Maybe a team not busy being born is busy dying?
It's fitting that Conley, the first of the Core Four to arrive, will be the last to leave. He brought us into this world and he will be taking us out.
But whenever Conley goes – whether it's this summer or later – he's not turning off the lights. He's passing the torch.
Days before the trade deadline, his own immediate Grizzlies future in doubt, Conley took 19-year-old teammate Jackson aside for story time. To tell him about a different February day, 11 years ago, when Conley was the rookie and a different Gasol had just been traded.
"I told him, years ago, I was in your position and they were getting ready to trade Pau, they were getting ready to trade all these people away," said Conley. "And Hakim Warrick told me `You're going to be here forever.' I said, `Awww, we'll see.' But (tonight) I looked at (Jaren) and said, `You're going to be here forever, so be ready for it, so 12 years from now, when you can look back, you can say it to the next guy.'"
All season long, fans entering FedExForum's lower bowl from the main concourse were flanked by images of Mike Conley and Marc Gasol. On Saturday night, in the first Grizzlies home game since Gasol was traded, Jackson had replaced Gasol on the banner. Conley and Jackson, the old god and the new.
Mike Conley will go down as the only Grizzlies player to assist Pau Gasol, Marc Gasol, Zach Randolph, and Jaren Jackson Jr. Before this season is over, he will almost certainly become the Grizzlies' all-time leading scorer. He witnessed the end of one era of Grizzlies basketball, the full stretch of another, and now the beginning of a third. And perhaps his essential meaning for this new era is his living example.
Zach, Tony, Marc, and Mike. They gave Memphis joy, and also set an enduring, aspirational example for the city that loved them.
But they also offer a lesson to those who will follow them: All four installed and grew their families in Memphis. Allen and Randolph maintained Memphis homes after departing from the Grizzlies. Gasol, a Memphian before he was a Grizzly, has proclaimed over and over that his relationship with the franchise would never alter his relationship with the city, a sentiment Conley echoed in the final days before the trade deadline, and now Conley gets to go on living it, for at least a little while. As mad as Gasol may have been at the Grizzlies in that moment, he very much wanted to pop "Memphis" for the world to see.  
In a time of increased agency for NBA players and increased concerns about smaller markets, the Core Four, down to only Conley now, offers a precedent that's not just about an on-court ethos, not just about the value of playing hard and playing together. But about the value, the rewards, of embracing this place, the kind of small market conventional wisdom suggests players don't want to be.
Ask Zach Randolph, Tony Allen, Marc Gasol, and Mike Conley about that. All things end, but none of those four ever wanted to leave the city of Memphis. And they will be forever in their city's heart.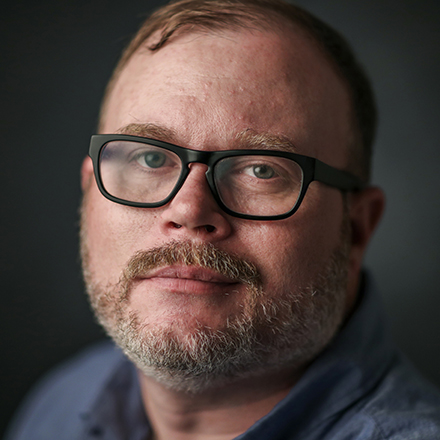 Chris Herrington
Chris Herrington covers the Memphis Grizzlies and writes about Memphis culture, food, and civic life. He lives in the Vollentine-Evergreen neighborhood of Midtown with his wife, two kids, and two dogs.
---