Tigers halt losing streak, turn back UConn 78-71 behind Kyvon Davenport's 26 points
The latest test for Penny Hardaway's first Memphis Tigers was pretty direct: What would they do about a season-longest three-game losing streak and their coach calling them out for a lack of mental toughness?
Hardaway, remember, took no prisoners after the Tigers blew a nine-point halftime lead at home against No. 25 Cincinnati on Thursday night, saying, "As far as our players, there's no way you can put toughness inside someone."
But on Sunday at FedExForum, there was enough toughness for the Tigers to hold on and get a scrappy 78-71 victory over Connecticut, upping their record to 14-10 overall, 6-5 in the American Athletic Conference.
"We didn't come out trying to prove a point or anything," said freshman guard Tyler Harris. "We just wanted to get the win."
Even so, the Tigers could have put the Huskies (13-11, 4-7) out of the game early; they held a 14-point lead in the first half. But UConn had cut it to seven, at 37-30, by halftime.
And yes, Memphis also could have taken UConn out of the game in the second half, quickly hiking the lead up to 16 points less than three minutes after intermission. But the Huskies never went away.
After Eric Cobb's layup the Tigers' lead was just 74-70 with 3:32 to go. But the Huskies never got closer, Memphis holding them without a field goal the rest of the way and able to withstand a 37-28 UConn advantage on the boards.
"That's good," said Tigers senior Kyvon Davenport, who had a game-high 26 points. "We had to dig in and really fight at the end."
Said Hardaway: "Happy to be off of that losing streak. It's good to get a win. The first of many, hopefully."
Playmaker Harris
While Harris had 12 points off the bench and hit 2 of 5 from long range, he seemed intent on playing distributor and finished with four assists. One of his best passes actually went through Davenport's hands under the basket.
But another time, Harris faked shooting a three and whipped a pass down low to Davenport for a dunk.
"Kyvon, he was hot at the moment," Harris said. "I see him open, so I'm gonna give it to Kyvon and keep him going. I love giving him a good pass, he dunks and gets the crowd into it, gets everybody fired up."
As conference season has worn on, Hardaway said it became clear teams were going to put a lot of effort into taking the long ball away from Harris so they needed to make an adjustment.
"We've been making it a priority for him to start using his speed," the coach said.
Chasing Penny
Martin came into Sunday's game just 18 points behind Hardaway's career total (1,319) when he played at Memphis State. Martin finished the day hitting 3 of 6 shots and 12 points and is now just six points behind his coach.
Disappearing Antwann Jones
The freshman is an athletic highlight show waiting to happen. But he played just under seven minutes in the first half and not at all in the second, missing the only shot he attempted and finishing with one assist and one turnover.
It marked the fifth straight game that he has played 14 minutes or less. He hasn't scored in double-figures since getting 10 points against ECU on Jan. 10.
"I'm trying to get him back on track," said Hardaway. "I need him, I really do … but it seemed like in the first half, he was just out of it. He didn't seem like he was engaged, like he wanted to play. But he's a guy that can make plays for us, gotta find a way to get him back."
Sideline showman
UConn coach Dan Hurley is one-man theater and Sunday at FedExForum he channeled the furnace-fighting father in the movie "A Christmas Story." Yes, Hurley can weave a tapestry of obscenities.
But don't underestimate the body language: bald, bespectacled head rocked forward, both hands behind his back like he's trying to keep himself tethered to the sideline. Or, trying to stop himself from, say, choking out an official or strangling a player.
Hurley had plenty of admonitions and instructions for both.
After Jeremiah Martin celebrated making a three, Hurley yelled at an official: "He better shut his (freaking) mouth."
Angry at one of his own players, Hurley screamed: "Be a man and cut!"
When the Huskies' Sidney Wilson finished a driving layup in traffic, he went all positive, clapping with a ferocity Dallas Cowboys coach Jason Garrett can't begin to imagine and yelling: "Great job, great job! Way to beat that (crap) up!"
Said Hardaway: "It's hilarious, but that's just him fighting for his team."
Hurley, too, is in his first year at UConn and has a young team. He suggested – though it's hard to imagine – he might not be so amped-up in the years to come.
"You have to learn how to compete and fight," he said. "That's why I've got to be more animated this year than I think I will be in the future, because they need that battery in their back from their coach."
Noteworthy
Memphis came into Sunday's game forcing 17.6 turnovers per game, ninth in the nation. UConn committed 18 and the miscues translated into 25 points.
The Tigers shot 38.1 percent from 3-point range (8 of 21), the ninth time this season they have shot 37.5 percent or better from deep.
Memphis also was good at the foul line, knocking down 16 of 18 for 88.9 percent. That's their highest percentage on the season and was only the second time they shot better than 80 percent.
Forward Tyler Polley led UConn with 20 points and guard Christian Vital just missed a double-double with 13 points and nine rebounds; he also had six assists, albeit with seven turnovers.
Tigers forward Raynere Thornton scored 11 points with eight rebounds, bouncing back from his one point and one rebound performance vs. Cincinnati.
Up next
The Tigers play at 6 p.m. Wednesday at ECU (ESPN3.com). On Saturday, they go to UCF for a 5 p.m. game (either ESPN2 or ESPNU).
Last word
"I'm always gonna coach the guys up. When I say (something critical) publicly, I feel comfortable saying it because I know what we need to work on. It's just a part who we have to be if we want to win. You have to be able to sustain the game plan for 40 minutes. A lot of times guys think going into the game it's going to be easy, and that's when mental breaks down and they don't stay at the level they need to, to beat the teams we've lost to"– Tigers coach Penny Hardaway on why he speaks his mind about how the team is doing.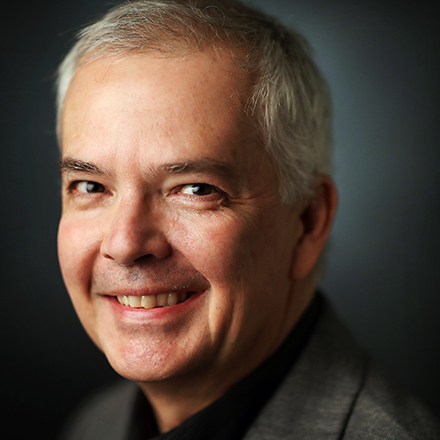 Don Wade
Don Wade has covered Memphis sports since 1998, voted on Baseball's Hall of Fame and the Heisman Trophy, and remains stunned his Kansas City Royals won a second World Series in his lifetime.
---