Express cannot capitalize on opportunities in loss to Iron
The opening act of the Memphis Express inaugural season showed Mike Singletary is a defensive-minded coach.
And that led to a lack of offense in a 26-0 loss to the Birmingham Iron on Sunday.
Singletary's defense put on a good performance in Birmingham in the Express' first outing in franchise history. They didn't allow a touchdown until the fourth quarter and forced two turnovers in the road loss. 
But Christian Hackenberg struggled mightily in his debut as the Express' starting quarterback. The Express had no sustained drives in the game and when they finally reached the end zone in the fourth quarter, the score was nullified for an illegal formation.
Hackenburg threw for a mere 87 yards, no touchdowns and one interception. The offense never found a rhythm or executed any explosive plays. The longest Express drive was 36 yards, and it was the only drive over 30 yards. Singletary's offense was the only AAF team to not score in the first weekend of action. 
Backup quarterback Brandon Silvers replaced Hackenberg with four minutes remaining. Silvers threw an interception on his third pass. A fumble ended his second drive. 
Birmingham fumbled on back-to-back drives to start the second half. The Express responded with a drive down to the six-yard line, but were stopped on fourth-and-one. The next offensive drive ended in a missed 46-yard field goal from kicker Josh Jasper. 
The Iron held a 9-0 lead as neither team scored a touchdown until early in the fourth quarter when Iron running back Trent Richardson rumbled into the end zone from four yards away. The former No. 3 overall NFL draft pick picked up more than 50 rushing yards to add to his two scores. 
The Express defensive line struggled to pull Richardson down in the backfield. He was breaking tackles left and right as the Iron blew by Memphis. 
Nick Novak went a perfect 4-of-4 on field-goal kicks for the Iron. Birmingham punted only four times, compared to the Express' five. 
Memphis will try to bounce back from its poor first performance next Saturday against Arizona in Liberty Bowl Memorial Stadium.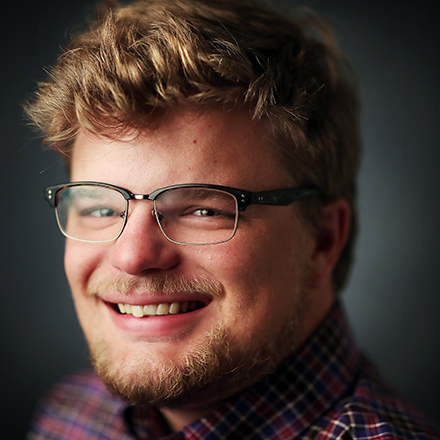 Jonah Jordan
Jonah Jordan was born and raised in Memphis, graduated from the University of Memphis and has covered the Memphis Tigers for three years. When he's not writing, he enjoys golfing and eating barbecue.
---