After rough 2018 season, only one direction for Memphis baseball: Up
Season starts at home on Friday vs. Indiana
When the American Athletic Conference Baseball Preseason Coaches' Poll came out, there was widespread agreement. Not about who would finish first – East Carolina, Houston and Connecticut each got at least one first-place vote – but about who would finish last: Memphis.
While ECU received the most points in the poll with 60, Memphis received just nine points and was picked to duplicate last season's last-place finish.
"It's probably based on last year, what we lost, what's coming back … I can't fault the coaches for doing that," said the Tigers' Daron Schoenrock, who is starting his 15th season as head coach. "But they don't know what we did in the fall and additions we made and changing the mindset of a pretty mature senior class."
There is no shortage of 2018 numbers to show why the coaches voted Memphis last: a 5-19 conference record, a 20-36 mark overall; the league's lowest batting average (.237), fewest runs scored (232), fewest stolen bases (27) and least amount of home runs (22).
The Tigers were seventh in earned run average at 4.86, but had the fewest saves (5) and their 17 balks were more than double that of any other team.
One bright spot: Memphis made the fewest errors with 53.
"There wasn't a lot of good," said redshirt senior Cale Hennemann, who led Memphis with a .299 batting average in 2018 and is expected to bat leadoff and play third base. "People don't expect too much out of us."
He means outsiders, which senior catcher Jason Santana says is fine, adding, "We're trying to build something new. We're already underdogs, picked last, so we kind of have that chip on our shoulder."
While the offseason has included the customary weight training and attention to hitting and pitching mechanics, Schoenrock devoted much of the fall to improving team culture and mindset. After all, it wasn't that long ago that many of these same players were rolling through the 2017 season.
On April 5 that year, they were 20-9, had taken two of three from Cincinnati in the first conference series, and had two wins over Ole Miss – one when the Rebels were ranked 8th nationally, the other when they were 11th.
"We had a solid team, high hopes," said senior lefthander Hunter Smith, who had a team-leading 3.08 ERA last year and is expected to make the start in the 4 p.m. season-opener vs. Indiana this Friday at FedExPark.
"We had enough talent," Smith said of the 2017 team, which lost 11 of 13 games in one stretch during the second half and finished 30-29 overall, 8-16 in the league. "It still blows my mind. I don't think anyone could really tell you what happened.
"First half of season, everything was clicking."
It's fair to say nothing clicked last season.
There was a 10-game losing streak during which the Tigers were shut out three times. They had one three-game winning streak all year.
"We didn't have very good cohesiveness as a team," Hennemann said, adding that the team's nine seniors have reminded one another no one wants a repeat, no one wants to know "what it feels like to fail all the time."
This season, players will have "TOM" on their jersey sleeves. It stands for Today's Opportunities Matter. It's a reminder to reduce long-term big goals to little in-the-moment goals.
"It keeps it sliced down to a really short-term focus: Let's be great today," said Schoenrock. "Stack up enough todays, and next you know your team has achieved some goals that it set."
The TOM came out of studies this fall aiming at changing the mindset. Despite all the losing last season and the absence – at least at this point – of a player who looks poised to dominate from the mound or the batter's box, Schoenrock does not shy away from putting the ultimate goal out there.
"Our goal is to get to Omaha," Schoenrock said, mentioning the site of the eight-team College World Series. "And this league provides you a vehicle to do that if you take care of your business on the weekends in a tough RPI league and then take care of business in the midweek. You get in middle part of this league to the upper part of this league, you're going to the (AAC) tournament with a chance of being a Regional team.
"You've seen over last five or six years; a team gets hot in the Regional and next thing you know you're in Omaha. You saw it with Coastal Carolina, who's very, very talented, but dark horse, yeah, maybe. We watched a video today on Fresno State when they won it (in 2008). They were (8-12) at one point, and next thing you know they're dog-piling in Omaha. Those kinds of dreams have to be in your mind."
More immediately, Schoenrock has to fill out a starting rotation behind Smith, line up the back of the bullpen, and settle on a starting lineup. One player who figures to be important in the lineup and out of the bullpen is senior Colton Neel (MUS), who is ticketed to start in center field and see late-inning work as a lefty specialist.
The two-way college player is a "vanishing breed," Neel said. "We've got two on this team and we call ourselves the unicorns."
The other is pitcher/infielder Landon Kelly (CBHS), who transferred from Austin Peay and could serve as a starter or reliever while keeping his infield glove handy in case of emergency.
"We haven't utilized Colton as much as we should have on the mound and we're going to this year," said Schoenrock. "It creates a little bit of a dilemma: bring him in out of center field in the eighth inning, now what do you do in center field? You lose your DH. But is it more important to have him as a pitcher in this moment? If we think it is, we're going to use him."
Schoenrock is hopeful the offense will be vastly improved if shortstop Alec Trela looks more like he did two years ago as a freshman when he banged out 29 extra-base hits on a .263 average than the .229 hitter he was as a sophomore.
Senior first baseman Kyle Ouellette hit .264 last season with 31 runs batted in, but was the team's best hitter over the second half.
Although the 2018 team had three players selected in the MLB Draft last June, including pitcher Jonathan Bowlan going 58th overall to Kansas City, the season the Tigers had in 2018 is the kind that can make a coach uneasy.
"Any time you lose like we did last year, that's out there," Schoenrock said of whispers about his future. "And probably more in the public than it is in-house. I just go about it every day with what we have and have access to.
"End of the day, you can't worry about it, you just gotta go. There have been no ultimatums (from the university's administration), and we know what we're up against in our league.
"But it doesn't ever get to the kids. It's a tall fight; it's very different than a lot of other sports here, but something I take on as a challenge, too."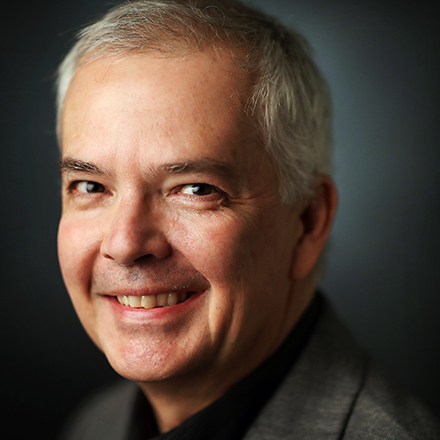 Don Wade
Don Wade has covered Memphis sports since 1998, voted on Baseball's Hall of Fame and the Heisman Trophy, and remains stunned his Kansas City Royals won a second World Series in his lifetime.
---