Road weary: Memphis Tigers are just one of many AAC teams finding wins away from home are hard to come by
Never was the disparity between a college basketball team's effectiveness at home and on the road more striking than on Feb. 2 when the Memphis Tigers fell behind 27-1 at South Florida. This wasn't another slow getaway – they've had plenty of those – this was a flat line on a heart monitor.
Guard Jeremiah Martin's 41 points in the second half provided CPR, but it was ultimately too little too late.
The Tigers, however, are hardly unique.
In fact, even among the nation's best teams there is a huge difference in scoring margin between home and road games. Tennessee, Duke, Gonzaga, Virginia and Kentucky – the top five teams, in order, in the current AP poll – all have scoring margins that range from 10 to 29 points better at home than on the road.
The Tigers enjoy a significant home-court advantage within the friendly FedExForum confines. By the numbers, they are +14.1 at home and (yikes) a -7.5 on the road.
Their 78-71 victory here over Connecticut on Sunday raised the Tigers' home record to 12-2 while their road record is 1-5 (they're 1-3 at neutral sites).
Cincinnati, which was ranked 25th when it rallied from an 11-point second-deficit last Thursday to beat the Tigers on their home floor, and No. 1 Tennessee are the only teams to defeat Memphis at home.
Which raises a question.
"How much credit should you get for that win?" Bearcats coach Mick Cronin said on Monday's American Athletic Conference coaches teleconference. "They don't lose at home."
Or as UConn coach Dan Hurley said postgame on Sunday: "They smash teams in here."
On the road, the Tigers are, to coin a word, the smashees. But if you look up and down the conference, they have a lot of company, too.
While first-place Houston is rolling along with the nation's longest home winning streak at 32 games and is 17-0 playing at two different home venues this season, the Cougars also have a 6-1 road record, losing only at Temple.
Cincinnati also has a winning road record at 5-3, but is clearly superior at home at 13-1. Temple is 9-2 at home and 6-4 on the road.
Meanwhile, three AAC teams – UConn, East Carolina and Tulane – haven't won a road game all season and three others – Memphis, Tulsa and Wichita State – each own just one road win.
The longest-lived clichés about the challenges of the college basketball road are that players don't get to sleep in their own beds (true), and that some arenas provide hostile, even quasi-vile, atmospheres for opposing players (also true); but with loud road games also comes energy – or at least it should.
Practically speaking, there is the matter of a foreign shooting background for all visiting teams. Coaches, of course, aren't about to give that much credence for fear it plants a bad seed in their players' fragile psyches.
Still, it's worth noting that the four times Memphis has shot less than 40 percent from the floor this season, two were at road venues and two at neutral sites.
So, new shooting backgrounds in all cases.
UCF coach Johnny Dawkins was an 86 percent free-throw shooter over his nine seasons in the NBA. He will concede that when on the road, "The depth perception, you might have to work around some things in shootaround. But the baskets and the rims are the same. If you're a good shooter, you're a good shooter."
Wichita State coach Gregg Marshall won't even give that allowance. His team has a strong home-court advantage, yet he doesn't want to use that to explain a win any more than he wants to use a near-empty arena with all the atmosphere of cold storage to explain a loss.
"I don't put much stock in any of that," he said.
Tigers coach Penny Hardaway also doesn't believe there is much mystery. He looks at the AAC teams that have had success on the road – Houston and Cincinnati especially – and it's just this simple: "Effort level is the big disparity" between the teams that win and lose on the road.
Even so, Hardaway said that this week when the Tigers play at East Carolina on Wednesday night and at UCF on Saturday, they may change some of their routine. What, exactly, he preferred to hold close.
But Houston's Kelvin Sampson, who is on his fourth Division I program after coaching at Washington State, Oklahoma and Indiana, believes home-court advantages can be found where you might not expect them, and that there are steps that can be taken on the road to give your team its best chance.
Sampson coached at NAIA Montana Tech in the 1980s. Today, the court in that gym is named after him. But what he remembers most is that 1,500-seat home court would be packed. The women's team would play first, and if anybody who wanted a seat for the men's game wasn't there by halftime of the women's game, they probably were going to be left standing.
Houston's Fertitta Center is small by Division I standards, seating only 7,100. But that comes with benefits.
"It's becoming a hot ticket," Sampson said. "That's all any coach can ask."
Most college basketball teams don't incur much in the way of hardships with their actual traveling – Sampson remembers 270-mile day-of-game bus trips at Montana Tech, so spare him any crying about two hours on an airplane – but the idle time at the road hotel can be a problem.
Tulsa coach Frank Haith says on game day they closely monitor their players' nutrition and give hydration tests. But coaches can't control everything, as much as they might try.
A coach's worst fear: "Guys don't eat and stay up all night and play Fortnite," said South Florida's Brian Gregory.
Sampson is also wary of the disrupted body clock. Teams arrive at road sites the day before the games. So, game day typically starts with breakfast, some study hall, a shootaround in the late morning or midday, but that still might leave eight hours until tip-off.
Houston's road routine includes gathering players in a hotel ballroom in the late afternoon – many teams do this, in fact – and putting the guys through some stretching exercises.
"If you don't get them out of their beds, they'll sleep all day," Sampson said. "You've got to find a way to chop the day up so they're not sluggish."
All that said, he won't buy into the idea of a "trap game" if losing a road game his team was favored to win.
"If you lose, it's not because it was a trap game," said Sampson. "It's because the other team played well and you didn't."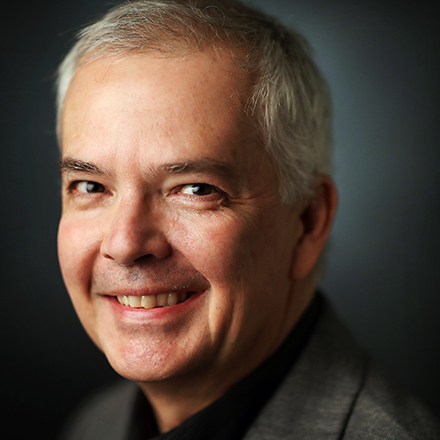 Don Wade
Don Wade has covered Memphis sports since 1998, voted on Baseball's Hall of Fame and the Heisman Trophy, and remains stunned his Kansas City Royals won a second World Series in his lifetime.
---