Chandler Parsons returns as the Grizzlies regroup for the season's closing stretch
Following the past week's All-Star break, the Grizzlies regrouped on the FedExForum practice floor on Thursday with a simple goal for the season's final 23 games: "To be as competitive as we can every single night," said head coach J.B. Bickerstaff.
Some of the most pressing and/or interesting items on the agenda as the Grizzlies return to action Friday night:
Chandler Parsons' return
Chandler Parsons' knees may always be in doubt, but his back appears to be in good shape.
Teen teammate Jaren Jackson Jr. rode atop Parsons' back en route to Parsons' post-practice media scrum on Thursday afternoon, and the oft-hobbled forward seemed none the worse for wear. Now, about the knees …
"With me it's always been health. If I'm healthy, I can play. If I'm not, I'm not very good. That's it for me," said Parsons. "If I can find ways to stay healthy and stay on the floor, I can find ways to help this team win."
It's hard to argue with that analysis, but there's no proving it until the games start up, and Bickerstaff confirmed that Parsons will play rotation minutes off the bench on Friday night.
"I let him play (in practice)," Bickerstaff said. "He needs to play some five-on-five and we got some in yesterday and today. He did the things that he does. Makes his teammates better, makes the offensive game simple. Our expectation is for him to contribute and help us win."
As far as any awkwardness with Parsons' return, that also might be saved for Friday night.
The core takeaway from Parsons' first practice, beyond basketball itself: He gets along great with his teammates, loves his coaches, and doesn't talk to the guys upstairs any more than he has to. The fans? We'll find out. 
"As much as people probably think I was having fun, it wasn't that exciting," said Parsons of his exile. "It's fun to be home and in L.A. in the offseason, but when you're at home on your couch watching your team, it's not that cool. I'm just happy to be back."
As for Parsons' absence and return, he mostly deferred details of the negotiation to his agent.
"They gave me a couple of options and I decided to give them space and let them make the moves they wanted to make. I let them know ahead of time, if I'm not traded, I'm coming back," said Parsons.
Parsons' characterization of the team's "G League" request differs slightly from organizational accounts, but so slightly that it's not worth relitigating. As to the notion, reiterated by Parsons again, that it was unfair to ask him to play in the G League without a guarantee of returning to the lineup, the question remains: What if he'd struggled in the G League? How could he have been guaranteed a lineup spot then?
With the post-break pressures of a playoff race gone, perhaps the Grizzlies and Parsons find themselves where they always should have been -- and might have been had the Grizzlies relented back in January or Parsons' had simply held off until injuries hit: With Parsons getting a sink or swim (last?) chance.
At this point, what does Parsons hope to get out of his return? A chance to "finish the last stretch of this season on a positive note and get some momentum going into the offseason."
What do the Grizzlies hope to get?
"We're going to reward guys, no matter who they are, that can help us win. Chandler, when he's right and comfortable, has a skill set that can help us," said Bickerstaff. "Our expectation is we've got 23 games left and we'll play him 23 games"
Presumably Parsons' play will determine that.
At forward, Parsons is competing for playing time with Jackson, Justin Holiday, Ivan Rabb, Bruno Caboclo, CJ Miles, and, eventually, Yuta Watanabe and Julian Washburn.
Setting aside the various dramas, but considering both the Grizzlies' desire to win this season and also their need to develop/evaluate talent for the future, where should Parsons rank within that pecking order? And will the coaches slot him accordingly? Those seem to be the pertinent questions, and they'll start to be answered on Friday night.
Jaren Jackson Jr. and Jonas Valanciunas together
Valanciunas moved into the starting lineup in the second half in Chicago, in the last game before the break, and that seemed likely to carry over into Friday night's return. But that change has been put on hold, at least for one game.
"(Valanciunas) won't be with us tomorrow night. He had to go home to Lithuania for personal reasons. Our hope is that he'll meet us in Cleveland (for Saturday night's game)," said Bickerstaff. "We would have loved to have had him here for these couple of days, then it would have been easy to slide him into that position. I do envision him in the starting lineup. It's just a matter of getting him comfortable. With the initial immigration situation (holding him back), he was playing catch-up, and now missing these couple of days (puts him further behind)."
Whether it comes Saturday night or later, Jackson and Valanciunas will be starting together at some point. So far, the duo has logged 28 minutes together across two games. The results have not been good: The Grizzlies outscored 73-54. But one game was their first together and the other was the last game before the All-Star break, marked by team-wide malaise.
It doesn't tell us much, and the Grizzlies have a lot more to learn about this pairing. With Valanciunas out on Friday night, the number of games left to gather data on the duo drops from 23 to 22.
Jaren Jackson Jr. alone
In addition to evaluating Jackson and Valanciunas together, the spotlight -- and microscope -- coming out of the break will be on Jackson generally, as he moves up in the team's offensive pecking order post-Gasol.
Through Feb. 3, Marc Gasol's final game with the Grizzlies, Jackson was averaging 25.8 minutes and 13.5 points on 51-33-78 shooting percentages. In the five games since Gasol's departure, Jackson has averaged 29.9 minutes and 17.0 points per game on 47-53-71 shooting. His field goal attempts jumped from 9.9 to 12.4 and his three-point attempts from 2.3 to 3.8.
Those increases are good, but not quite enough. Both 29.9 minutes and 12.4 field-goal attempts could stand another boost.   
In unrelated Jackson news, the Grizzlies announced that the Jackson "shoot dance" figure that was scheduled as a promotional giveaway for Friday night's game has now been shelved. The Grizzlies are not giving an explanation for this, but it is very safe to conclude it's a reaction to "shoot dance" popularizer and Memphis rapper BlocBoy JB currently being wanted by the Shelby County Sheriff's Office on drug and gun charges. Rather than the "shoot dance" figure, the first 5,000 fans will receive a coupon for a future Jackson bobblehead.
UPDATE: Jackson is now listed as "questionable" for Friday night's game due to right quad soreness.
Mike Conley's frame of mind
Coming out of the break, Conley finds himself in a place his former teammate Marc Gasol found himself last season: Playing regular-season basketball games outside of a playoff race for the first time since 2009.
Conley was out of action before last season fell apart (his absence being the main reason the season fell apart). Before that, Conley's Grizzlies went to seven straight playoffs. In the season before that streak began, in 2009-2010, the Grizzlies went 40-42 and were in the playoff hunt until fairly late in the season. So this will be the first time in a decade that Conley has taken the floor after the All-Star break without a postseason goal in play.
How does he find meaning in that? Partly with what he calls "a 'bigger than me' attitude."
"We're excited actually for the last 23 games of the season, because we only got to play together for a week. We're still learning each other," said Conley. "It's a different challenge. For me, it's always been the time to sprint to the finish and compete for seeding in the playoffs. But it's still about winning. Nothing's changed from that aspect. As a competitor it's my job to go out there and win. I have fun doing that and I have fun being around these younger guys and trying to help them. From then on, whatever happens happens. I'm going to try to enjoy the last couple of months of this season and compete at a high level."
Kyle Anderson's status
There was a Kyle Anderson sighting at Grizzlies practice, albeit exiting early.
Anderson saw a second shoulder specialist before the break to address his lingering soreness and Bickerstaff said he'd had an MRI on Wednesday.
"Our medical group was supposed to speak with the doctors today while we were practicing and I haven't heard the final results from that conversation yet," said Bickerstaff.
Bickerstaff confirmed that Anderson would not play on Friday night. A medical update from the Grizzlies is expected sometime before the game.
If Anderson were to miss the rest of this season -- though there's been no indication of that yet -- the Grizzlies will miss the chance to see how he looks on a radically changed roster and to explore the additional playmaking opportunities that Marc Gasol's exit might allow.
Bruno Caboclo's extended audition
Like MarShon Brooks, Caboclo is an in-season find the Grizzlies decided to lock up for next season. But unlike Brooks, the Grizzlies didn't fully guaranteed his contract for the following season.
Caboclo's veteran's minimum contract for next season doesn't fully guarantee until July 10. If waived before then, he'll only be owed about $300,000 of the otherwise about $1.8 million contract. The Grizzlies have a couple more months to take a longer look at him and will have a decision to make early in this summer's free agency period about whether they want to carry Caboclo into next season of if they think there's a better use for that roster spot.
Caboclo needs to shoot better than he has so far: 36 percent from the floor isn't acceptable for a player with his physical gifts and 28 percent from three isn't good enough for someone likely to take a heavy percent of his shots from beyond the arc. But Caboclo's block rate (1.3 in 20 minutes per game) has been very high, the team has actually outscored the opposition with him on the floor, and he's had to play heavy minutes at small forward, when his future is more likely to be at power forward.
There's enough there to warrant the longer look -- and the guaranteed money that comes with it -- but he hasn't quite played his way onto next season's roster yet.
Is Avery Bradley a new man?
Bradley was having a bad season for the Clippers, following a bad finish to last season for the Clippers. But his fortunes turned rather quickly in Memphis, where in three games before the break Bradley averaged 19 points and 4 assists while shooting 58 percent from the floor and 6-11 from three. His on-ball defense also looked pretty good, particularly against New Orleans Pelicans' guard Jrue Holiday.
Small sample size alert, obviously. But is it possible Bradley keeps this up, or something close to it? I wouldn't rule it out. He's only 28 and he's got that level of production in his past. If so, Bradley has a chance to make a fairly obvious decision tree (trade him or cut him) a little more complicated.
Welcome back
The Grizzlies will have to wait until next season to welcome Marc Gasol back to FedExForum, which is probably for the best; the second half of this season has already been a little extra.
But fans won't have to wait long to see JaMychal Green and Garrett Temple back in FedExForum. They'll be in the lineup for the Los Angeles Clippers on Friday night, in the Grizzlies' first game back from the break. They've each averaged 7 points a game for the Clippers in three games before the break.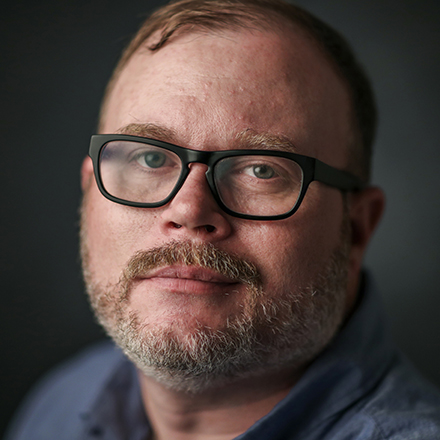 Chris Herrington
Chris Herrington covers the Memphis Grizzlies and writes about Memphis culture, food, and civic life. He lives in the Vollentine-Evergreen neighborhood of Midtown with his wife, two kids, and two dogs.
---