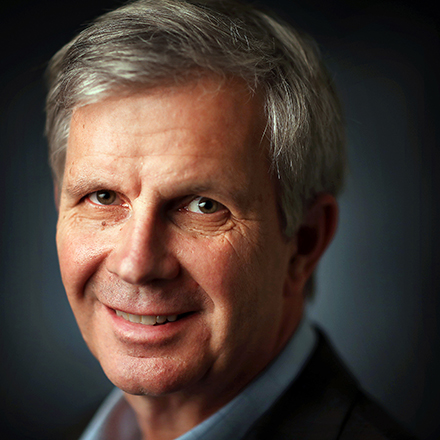 Geoff Calkins
Geoff Calkins has been chronicling Memphis and Memphis sports for more than two decades. He is host of "The Geoff Calkins Show" from 9-11 a.m. M-F on 92.9 FM. Calkins has been named the best sports columnist in the country five times by the Associated Press sports editors, but still figures his best columns are about the people who make Memphis what it is.
Calkins: Like it or not, Chandler Parsons is back
In case you believed the fiction that Chandler Parsons is back in a Grizzlies uniform as the result of some happy reconciliation, Parsons cleared that up right quick.
"I let them know ahead of time if I'm not traded I'm going to come back," he said.
It's not that the Grizzlies front office wanted him back.
It's not that the Grizzlies front office thinks he can help them win games.
It's not that the Grizzlies front office believes Parsons can boost his trade value by playing.
Parsons is back because the Grizzlies front office concluded it couldn't force him to stay away.
"I wasn't going to stay in L.A. and watch my team play for the last six weeks of the season," Parsons said. "I was going to come and that is that."
Yes, indeed. That is that.
And that is why, sometime Friday evening, Parsons will check into the Grizzlies game against the Los Angeles Clippers. And one of the strangest seasons in Grizzlies history is going to get stranger still.
"It definitely feels like the first day of school," said Parsons, "when I went to the school earlier in the year."
And when the principal (the Grizzlies front office) tried to expel you but your family hired a lawyer (Parson's agent) to get you back in.
Now, Chandler, please write this on the blackboard 500 times: "I will not snitch, I will not snitch, I will not snitch, I will not snitch."
Or is that unfair, to suggest that Parsons may have been the one who leaked the news of fracas in the Grizzlies locker room to Shams Charania of The Athletic? We don't know that for certain, of course.
We just know that, 1) the leaks stopped when Parsons was sent away, and 2) Charania broke the news that Parsons would be returning to the Grizzlies roughly 30 seconds after that decision was made.
Which is not to say the Grizzlies were blameless in all this, of course. They signed Parsons to the massive contract in the first place. And given all the drama that has resulted from the team's decision not to activate Parsons when he was cleared by doctors, it's obvious the Grizzlies should have just let him play.
Instead, they asked him to play four games in the G League. Indeed, here's Parson's own description of what they asked him to do.
"Go to the G League, play four games and then see my progress," he said.
Oh, the indignity!
The Grizzlies wanted to actually check Parsons' progress after the four games before guaranteeing him a spot back in the rotation? Can you imagine that?
"As a 30-year-old player with three knee surgeries, I'm not going down to the G League to play in an open-ended stint," Parsons said.
Except, it wasn't an open-ended stint. Parsons himself said it was just four games.
So don't buy the fiction that the Grizzlies were making some outlandish request in exchange for their $94 million. And don't buy the fiction that Parsons can increase his trade value by playing well the next 23 games. The guy is going to make $25 million next year. There is literally nothing he can do to turn himself into a trade asset at that price. The Grizzlies might be able to deal his contract this summer if they are willing to accept worse contracts in return.
Otherwise, the Grizzlies will ultimately have to keep Parsons through next season's trade deadline or buy him out before that.
Indeed, a buyout is what Parsons would doubtless prefer. He'd prefer the Grizzlies give him the rest of his money and let him start over somewhere else. But the Grizzlies have no incentive to do that until the trade deadline next year, at which point his expiring contract might actually be worth something.
So that's the dilemma. Are the Grizzlies really willing to keep Parsons around for that long? Especially given the unmistakable chill between Parsons and the front office?
Grizzlies coach J.B. Bickerstaff seemed genuinely enthusiastic to be able to put Parsons back in the rotation. For his part, Parsons said he "loves" the coaching staff.
But asked if he had  spoken to anyone in the front office, Parsons said: "I didn't talk to anyone other than my agent. I guess he talked to upstairs."
Asked if the Grizzlies front office would have any input in his playing time, Parsons said: "I don't know. I don't really speak to them that much."
So, no, this isn't some happy reunion. This is more awkwardness in a season that was already overflowing with it.
"I'm just happy to be back, feeling pretty good," Parsons said.
Which makes one of them, anyway.
---