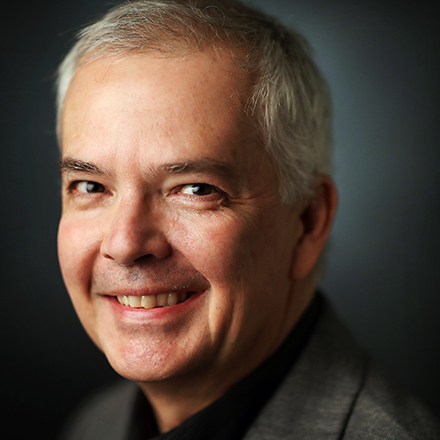 Grizzlies may change, but Mike Conley ever the same: A selfless winner
Nobody ever promised this NBA life would be about rightful glory. Or fairness. Or even intermittent justice.
Mike Conley knows this better than most.
Always, he has been on the outside looking in at the All-Star Game. Often, he does not get the calls from officials that he should. And now he's the leader on a Grizzlies team far out of the playoff hunt, carrying on while his pick-and-roll mate for so many years, Marc Gasol, chases loftier goals with the Toronto Raptors.
Truth is, Mike Conley could fairly wonder what he is still doing in Memphis. He's not literally wearing a mask over a broken face, as he once did in the playoffs, but it might sort of feel that way.
He's taken a punch or two.
After all, owner Robert Pera told Conley that he, too, was on the trading block. There were enough rumors to believe Conley, like Gasol, would be moved before the deadline. He said his goodbyes, believing he was gone after running the point for seven straight playoff teams.
And here's how his Monday night began at FedExForum with LeBron James and the Lakers in town.
"Walking out of the tunnel, I heard people saying, `Oh, you're overrated, you're overpaid, you can't guard LeBron,'" Conley said, laughing. "I'm like, where am I at? I'm confused for a second."
He paused, then said, "That stuff gets us going."
It got Captain Clutch going so well that he scored a team-high 30 points (19 of them in the second half) and handed out five assists.
Every time fans cheered a LeBron basket, or – and I can't believe I'm even typing this – a bucket from the likes of Brandon Ingram and Kyle Kuzma in crunch time, Conley & Co. pressed on, beating the Lakers 110-105.
And if this was a 34th birthday present for center Joakim Noah, who celebrated Monday with another double-double (14 points and 12 rebounds), it was also a welcome gift for Conley, who will tell you that playing in the postseason with a broken face was much easier than this season has been.
"That's just a little bump, a mask, and playing basketball," he said. "The mental side is the challenge and we've had lot of mental things going on this year."
First, the cruelty of enhanced expectations after a 12-5 start that proved a mirage.
The Garrett Temple-Omri Casspi bout in the locker room. The ongoing Chandler Parsons saga. Trades that were and trades that were not. Compadre Big Spain leaving and Conley staying.
And now, sitting here on a 24-38 record after having stopped a four-game losing streak, but still having lost 22 of the last 28 games, trying to play floor general for a whole new cast of characters. Seven of the 10 players who got minutes Monday night were not on the roster at season's start.
Even Grizzlies coach J.B. Bickerstaff has to shake his head about the absurdity that is this season.
"I was laughing at the pregame video," he said. "They had to put everybody's name up there so everybody can figure out who the hell we are."
It is this abyss of a reality that serves as Mike Conley's office. He keeps showing up. With a smile on his face and a spring in his step that he still uses to find just the right angle to slice and swerve through a defense for a layup and another Beep-Beep over the FedExForum public address system.
"He's a winner," said Lakers coach Luke Walton.
Does Conley complain, or even infer how difficult his job is now? No, quite the opposite.
He called Monday's 30-point performance "quiet," saying his new teammates made the game easy, adding, "Our big guys set hard screens, they roll, keep the paint open, and it gives me room to make plays and not have to work as hard to get shots off."
Jonas Valanciunas, who came over in the Gasol trade, is one of those big guys. He had 20 points and 13 rebounds Monday night and praise for No. 11.
"High IQ player," said Valanciunas. "He knows how to play basketball with a big man. I guess that comes from playing with Marc."
And from just being himself.
"Stability. Smarts," said none other than LeBron "The King" James. "You know what you're going to get out of him every night."
This seems like a good time to note that Conley has two more years after this one left on his contract, a cool $67 million coming his way.
Want to play conspiracy theorist? LeBron could do worse than to have Mike Conley running the point in L.A.
And no, that's not the most likely scenario. But maybe remaining in Memphis for the rest of his career also isn't very likely.
Conley knows this. The way this whole season has played out is a license for woe-is-me bitterness. He won't go there.
"At the end of the day, I understand the business and there were two ways to handle it," he told me after the TV cameras had been walked away from his locker. "There's the way to think about myself, `I should be mad, I have a right to be,' or go out there and have fun with these guys and try to make their experience the best I can.
"Whether I'm here through next season or not, I want them to know what kind of person I am and remember that."
It would seem to be impossible that they could forget.
Or as Joakim Noah said, "The trade rumors and everything, for him to come and compete, it's a beautiful thing."
---