Memphis Tigers hold off Temple, 81-73, as Jeremiah Martin goes for 30 points
Victory keeps Tigers in play for top-four finish in AAC
The evidence isn't conclusive – it can't be – but it is mounting. So, follow this line of logic:
Houston, the first-place team in the American Athletic Conference and owner of a 26-1 record, is on a 33-game home winning streak.
The Cougars' lone loss? At Temple on Jan. 9.
On Tuesday night inside FedExForum, the Memphis Tigers defeated Temple 81-73. And it was crucial in the AAC standings, what with Memphis (18-11, 10-6) now just a half-game behind the Owls (20-8, 10-5) for fourth-place, which is the required landing spot to earn one of the four byes in next month's conference tournament here.
But Temple coach Fran Dunphy says he won't discount the Tigers' chances of running the table in the AAC Tournament even if they don't earn a bye.
"They could win four games in a row," Dunphy said.
Senior guard Jeremiah Martin feels that way, too.
"Anything is possible – in life, period," he said. "We feel we got the advantage because we got the tournament at our crib."
Said senior forward Kyvon Davenport: "We do special things in the building."
Martin fantastic again
Martin continued his torrid scoring. Tuesday night, he went for 30 points. He's had two 40-point games this month and was averaging 30.7 points in February, so his performance against Temple actually brought that average down – if you can believe it.
"He's not much fun to play against, but he's fun to watch," said Dunphy. "He knows how to score. He can get people in the air."
Which doesn't mean that Tuesday night's win was easy. It wasn't. Temple had a 38-33 lead at the half.
The Tigers made 18 turnovers and until well into the second half no Memphis player not named Jeremiah Martin made his way to the free-throw line. Eight other players played and they combined to score 51 points, with Davenport providing 12 and freshman guard Antwann Jones scoring 10, breaking his string of four straight games being shut out.
Although Memphis won the boards overall 40-38, they lost 18-12 on the offensive glass.
"They were ahead of us in the standings and felt like this was going to be a big road win for them, so they played very desperate," Tigers coach Penny Hardaway said. "We didn't play our best game, even though we held them to 37 percent shooting for the game.
"With us having such an ugly game, never really able to push off, to get this win against a tough Temple team – I'm proud of that."
As always, it was Martin who carried the Tigers. He split his points evenly – 15 in the first half and 15 in the second – and he was 11 of 16 from the floor. He also handed out a team-high five assists.
When baskets matter the most, though, that's when he goes to work. And Dunphy said his teammates seem to sense when to defer and lean on him.
"It's just within the flow of the game," Martin said of his scoring.
Memphis jumped out to a 9-2 start in the second half. But when the Owls' J.P. Moorman hit a trey with 7:05 to play, the Tigers only led 59-56.
From there, however, the Tigers went on another 9-0 run. With the shot clock winding down, Martin dribbled, drove, spun, and hit a floater and was fouled. After he made the free throw, with 4:44 left on the clock, Memphis led 68-56.
Dagger.
The closest Temple got after that was the eight-point difference in the final score.
"Every game now is a playoff game," Martin said. "No room for error."
Arguably, this was the kind of game that even a few weeks ago the Tigers would have lost. They had Cincinnati all but beat here on Feb. 7, coughed up a lead late, and fell 69-64.
So, what's the difference now?
"We're more together now," said Martin. "We know what it takes to win a game. We're still learning. I don't think we played our best game, but we still won."
Noteworthy
- Senior guard Jeremiah Martin was named National Player of the Week by CBSSports.com after averaging 40.0 points, 5.0 rebounds, 5.0 assists and 3.5 steals in defeating Tulane 102-76 and winning at Wichita State 88-81 last week.
- Memphis gave up 16 points on its 18 turnovers, but scored 19 points off Temple's 13 miscues.
- Forward Raynere Thornton pulled down a game-high 11 rebounds and scored eight points.
- Guard Shizz Alston, who is among Martin's competition for AAC Player of the Year, finished with 22 points, but was just 6 of 17 from the floor and 2 of 11 from distance. He had five assists, but seven turnovers.
- Temple coach Fran Dunphy has led the Owls to 20 or more wins in nine of his 13 seasons. He is retiring after this season and before Tuesday's game Memphis coach Penny Hardaway presented him with an autographed basketball that read: "Thanks so much for your contributions to the game. You will be missed."
Up next
The Tigers play at No. 23 Cincinnati at 7 p.m. Saturday (ESPN2 or ESPNU).
Last word
I didn't think much of it. If that's what he thinks, that's what he thinks. If I didn't love it, I wouldn't be here – senior Kyvon Davenport on comments Tigers coach Penny Hardaway made on a local sports talk radio show suggesting Davenport is not be as passionate about basketball as he could be.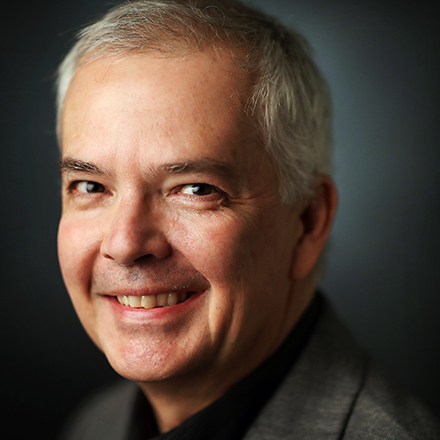 Don Wade
Don Wade has covered Memphis sports since 1998, voted on Baseball's Hall of Fame and the Heisman Trophy, and remains stunned his Kansas City Royals won a second World Series in his lifetime.
---