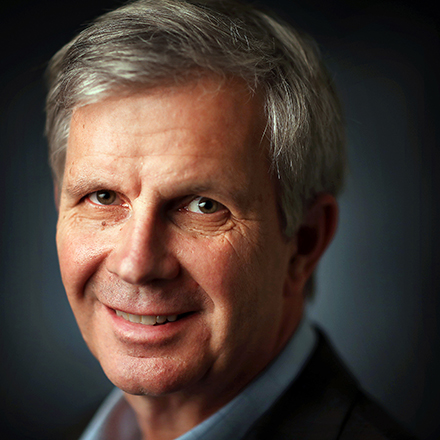 Geoff Calkins
Geoff Calkins has been chronicling Memphis and Memphis sports for more than two decades. He is host of "The Geoff Calkins Show" from 9-11 a.m. M-F on 92.9 FM. Calkins has been named the best sports columnist in the country five times by the Associated Press sports editors, but still figures his best columns are about the people who make Memphis what it is.
Season One, Chapter 17: The Memphis Tigers lost the game — but showed they can win the tournament
CINCINNATI – Tre Scott missed the free throw and Isaiah Maurice grabbed the rebound and the game was suddenly there for the taking.
Four seconds left. Memphis down by two. A Jeremiah Martin 3-pointer would win the thing. So Maurice zipped the ball toward Martin but, alas, the ball never arrived.
Cincinnati coach Mick Cronin had called timeout before the free throw attempt, specifically to install a play to deny Martin the ball. Cincinnati's Logan Johnson stepped in front of Maurice's pass and picked it off.
"I didn't want Martin beating us," said Cronin.
That'll have to wait for the American Athletic Conference tournament. Because the Cincinnati Bearcats defeated Martin and the Memphis Tigers again Saturday night, 71-69. And I would tell you how soul-crushing and spirit-draining it was for the Memphis players and coaches, except it wasn't either of those things.
"It was a great game, we just let it slip away," said Martin.
"If you can come in here and play with this team, as hard as they play for 40 minutes, that's saying something," said Memphis coach Penny Hardaway.
---
Geoff Calkins chronicles SEASON ONE with Penny Hardaway
---
"They're a real threat to win the tournament," said Cronin, talking about Memphis. "They've figured out how to win. Obviously, they didn't win tonight but we're 25-4 (and) we're at home."  
It was a regular Memphis love-in after the game. Cronin said watching Martin reminded him of watching Nick Van Exel play back when Cronin used to get into Cincinnati games with a student ID.
And if some of this may have been Cronin being generous, it's not hard to understand why he – and Hardaway and Martin –  were saying hopeful things about Memphis in the post-game press conference.
After all, this was a game in which:
Memphis turned the ball over a whopping 17 times, leading to 20 Cincinnati points.
Memphis gave up 16 offensive rebounds, leading to another 15 Cincinnati points.
Cincinnati shot 36 free throws compared to just 10 for Memphis.
Cincinnati's Jarron Cumberland had more free throw attempts (16) than the entire Memphis team (10).
Kyvon Davenport was a complete non-entity, going 0 of 2 from deep and 0 of 3 from the line on the way to scoring just 4 points in 31 minutes.
Mike Parks (-10 in 15 minutes of play) was arguably even worse.
Raynere Thornton committed an unnecessary technical late in the second half after Memphis had cut the lead to five.
Martin outscored the other four Memphis starters 28-18.
AND STILL Memphis had a real chance to win the thing. That's progress, if nothing else.
Oh, Hardaway said there's no such thing as moral victories. That's what you'd expect him to say. And the loss means that Memphis almost certainly will have to win four straight games in order to win the conference tournament and an automatic bid to the NCAAs.
So this certainly wasn't an occasion for celebration. But the Memphis coaches and players were more upbeat than you would think. 
Editor's note
As Penny Hardaway begins his first year as coach of the University of Memphis Tigers, Geoff Calkins is going to write the book.
That's right, a book. Written in chapters, with a new chapter arriving every Monday, Calkins will capture all the anticipation, the excitement and the challenges of the season.
He'll explore what Hardaway and Memphis basketball mean to the city and the people who call it home.
It'll be the definitive chronicle of the return of an NBA icon, as he tries to restore the basketball program he loves.
"To me, it helps us understand that if we stick to the game plan we can be pretty good," said Hardaway. "We were a bounce away."
If only Thornton hadn't decided to step over Cumberland and get that technical. If only Davenport had grabbed a few of those defensive rebounds or done something other than go 0 of 3 from the line. If only Tyler Harris had hit (or maybe not taken?) a few of those momentum-killing 25-foot 3-pointers he favors. If only Maurice had seen Johnson step in front of Martin on that last pass.
Give Cronin and Johnson credit for that final play, of course. Cronin ordered up a 1-2-2 press specifically to deny Martin the ball. It wasn't just some lucky accident. It was a winning team making a winning play.
Indeed, the peril of looking at all the things Memphis did wrong Saturday and assuming they won't do those things again is that they've been doing some of those things – committing too many turnovers, giving up too many offensive rebounds – for much of the year. There's no guarantee they'll have everything fixed by the conference tournament. There's certainly no guarantee Davenport's game will return from wherever it's been.
But as losses go, this was a good one. Or at least one from which the Tigers can draw hope.
"I'm really hoping they fall in the other bracket (in the conference tournament)," said Cronin, who seemed to mean it, too.
---