Victory over Tulsa caps Senior celebration, builds momentum for AAC Tourney
On a night of celebrating a handful of seniors, Memphis put together just enough offense in the closing minutes to hold off Tulsa for a 66-63 victory Saturday night, providing a touch of momentum heading into the American Athletic Conference Tournament.
The Tigers (19-12, 11-7 AAC), already secured the No. 5 seed, but this was about not squandering a celebration of five seniors – Mike Parks Jr., Kyvon Davenport, Raynere Thornton, Kareem Brewton and Jeremiah Martin – along with sending a message about what teams will face in the tournament played on the Tigers home floor at FedExForum.
The Tigers accomplished the goal, although it was hardly a masterpiece of effective basketball. Both teams shot poorly – Memphis 38.7 percent for the game, including 4 of 24 from outside the arc, while Tulsa ended the game at 33.9 percent. The first half was a turnover fest with Memphis making 11 miscues before leading 31-27 at the break.
Coach Penny Hardaway said Senior Night "is always kind of 50-50. You don't know whether they are going to come out too excited, or if they're going to come out too relaxed because they want to calm themselves down.
"We didn't start the game the way we wanted, but this was one of the games ... we wouldn't have won a month ago."
Both teams managed eight-point leads in the game, but neither could gain any more of a buffer to get comfortable.
Memphis led by eight – 54-46 – when Davenport scored inside and was fouled. But Davenport, like many Tigers on the night, failed to convert the ensuing free throw, opening the door for a Tulsa rally.
The Golden Hurricane (18-13, 8-10) clicked off nine straight points to retake the lead with 4:39 left when Sterling Taplin converted a 3-point play.
From there, the teams had a couple of lead changes before Memphis pulled away – a key play from Tyler Harris on a steal near midcourt that led to a layup. Another key play was made by Thornton, who grabbed an offensive rebound on a miss by Alex Lomax with 22 seconds left and Memphis holding a slim 62-60 lead.
Down the stretch, Martin and Antwann Jones reversed the game-long free throw woes, each converting a pair in the final 16 seconds to preserve the win.
The Tiger defense prevented Tulsa from field goal in the final 4:39 after Taplin's 3-point play, except the game's final shot – a 3-pointer from Jeriah Horne.
"I didn't have a good game, honestly, from the field," Martin said, adding that no Tiger played really well. "We kind of had an off game. I feel like our defense was better. We're playing good defense right now."
From the box score
Martin led Memphis with 20 points, but it wasn't his usual heroic night. He was 6 of 15 from the field and made only one of his five 3-point attempts. He had six assists and an equal number of rebounds.
Tyler Harris finished with 16 points, including three 3-pointers, but it took 11 long-range shots for him to make those three.
Davenport, Martin and Jones all had six rebounds.
As for those free throw woes: Memphis finished the night 14 of 24 from the line, but was 10 of 20 before Martin and Jones made theirs in the closing seconds.
Tulsa Troubles
The Golden Hurricane has not won in Memphis since wrecking the Tigers Senior Night in 2015. That is one of only two wins Tulsa has had on the Tigers floor since 1971.
Senior Celebration
In the pregame celebration, the senior managers were recognized first. Then the video tributes for the players began. Mike Parks Jr. was the first out, the Brewton, Thornton and Davenport. Each with family members accompanying them to midcourt where they were presented framed jerseys and had their pictures taken with Hardaway.
All of it built to the final introduction – Martin, the school's 11th all-time scorer. Public address announcer Geoff Mack noted that Memphis Mayor Jim Strickland had declared Saturday Jeremiah Martin Day in the city.
The Tigers are now 22-3 on Senior Night since the 1994-95 season, one of those losses coming to Tulsa in 2015.
Guessing Frank Haith
Tulsa coach Frank Haith had a conversation with Martin near the start of the second half, and it was hard to tell the tone or the subject until Martin shared the exchange after the game.
"He thought we was running a lob play," Martin said. "So, I just looked at him to make him think we were really running it."
Haith went on to tell Martin he scouts things like that and he was prepared to defend the play.
"I just laughed at him," Martin said, "because we ain't running no lob play.
"He was fired up. He really thought he knew."
Reason it was Important
The game was important because it was Senior Day, and provided Memphis its sixth win in the last eight. But it also was about momentum and sending a message to the rest of the conference.
Hardaway told his players that despite already securing the No. 5 seed in the tournament, Saturday's game was a must-win situation.
"He said we needed this win to have momentum heading into the tournament," Harris said. The freshman guard later added: "We feel very good about coming up this week. Everything is going to be desperate. We're going to try and get every rebound, every loose ball, every 50-50 ball we can get. Our mindset is to just play desperate because we think we can win the tournament."
Final Word
Regarding that momentum, Hardaway had his own take on why defeating Tulsa was important.
"It was important because we wanted to continue to show the conference that it will be tough to win on our floor with the tournament being here," Hardaway said. "We want teams to feel like Memphis is really tough to beat. It gives us an edge."
Up Next:
The Tigers, the No. 5 seed in the conference tournament, face 12th-seed Tulane on Thursday's opening day. Memphis plays the second game of the afternoon session with tipoff somewhere around 2 p.m.
---
Box Score: Tigers v Tulsa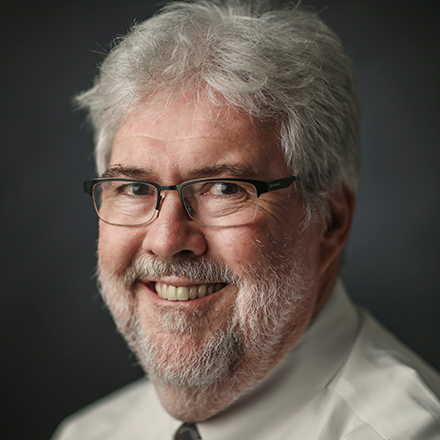 Clay Bailey
Clay Bailey, a lifelong Memphian, has worked as a reporter in the city almost four decades. He concentrated on suburban coverage. He also is a freelance sportswriter for the Associated Press.
---