Martin named to AAC first team All-Conference; Harris makes All-Freshman team
Memphis guard Jeremiah Martin was named to the first team All-Conference team, the American Athletic Conference announced Monday.
Guard Tyler Harris was named to the All-Freshman team. No other Tigers were named to the newcomers list or second- or third-team all-conference selections.
The teams are selected by voting among the league's 12 coaches.
Martin, a 6-foot-3 senior, averaged 19.7 points a game this season and carried Memphis in several games as the team's season turned around about midway through the conference schedule.
Martin also averaged 4.1 rebounds, shot 46.8 from the field and connected on 37.3 percent of his shots from outside the arc.
In addition to Martin, Shizz Alston of Temple, Jarron Cumberland of Cincinnati, Corey Davis Jr. of Houston and B.J. Taylor of UCF also garnered first-team honors. All of the first-team players are seniors, except for Cumberland, who is a junior.
Martin, Cumberland and Davis were unanimous selections.
Martin's selection came about two hours after he made the AAC's weekly conference honor roll for the sixth straight week. This week's selection was based on Martin scoring 20 points, grabbing six rebounds and dishing out six assists in the Tigers' 66-63 win over Tulsa on Saturday.
In addition to making the honor roll each week since Feb. 4, Martin was named conference player of the week on Feb. 25 after scoring a career-high 43 points against Tulane on Feb. 20 and 37 points against Wichita State three days later. Martin scored at least 20 points in all but one of the Tigers' final 10 games.
Martin's most impressive game may have come Feb. 2 at South Florida, where he scored 41 points, all in the second half. That game, coupled with his 43 points against Tulane, marked the first time in school history that a Tiger had two games surpassing 40 points.
Joining Harris on the All-Freshman team were Dennis Dexter of Wichita State, Jayden Gardner of East Carolina, Nate Hinton of Houston and Alexis Yetna of South Florida. Gardner, Hinton and Yetna were unanimous picks.
Harris averaged 11.1 points a game, while shooting 37.6 percent from the field and 31.5 percent from 3-point range. While the 3-point shooting percentage was not tremendous, there were times that the distance of the shots was impressive, well outside the college 3-point line.
He converted a trio of those long-range attempts while scoring 16 points against Tulsa on Saturday.
Harris was particularly impressive early in the season. He recorded his season-high 25 points against Charleston on Nov. 25, and had back-to-back games of at least 20 points in early December, recording 22 points in a win over South Dakota State and 24 points against UAB.
The AAC Defensive Player of the Year, Sixth Man Award, Most Improved Player and Sportsmanship awards will be announced Tuesday, while the Player of the Year, Coach of the Year and Freshman of the Year announcements are Wednesday.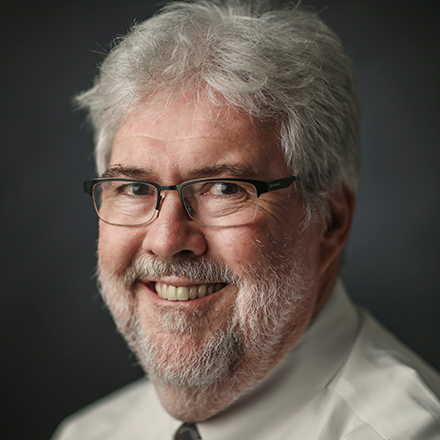 Clay Bailey
Clay Bailey, a lifelong Memphian, has worked as a reporter in the city almost four decades. He concentrated on suburban coverage. He also is a freelance sportswriter for the Associated Press.
---