Competition at several positions will highlight Tiger spring football
When Tiger football coach Mike Norvell leads Memphis onto the field for spring practice Saturday morning they will do so with a starting quarterback everyone else is trying to catch.
Brady White is the Tigers starting quarterback heading into the spring, but there are young guns nipping at his heel. Or that's what Norvell wants from his group of young signal-callers.
"I'm excited about the group that we have," Norvell said Tuesday afternoon. "We return everybody at that position. You have Brady White who was our starting quarterback. You have Brady McBride and Connor Adair then Markevion Quinn who is going to come in and, really all three of those guys, to compete and put pressure on the guy who is starting off as our starting quarterback."
White threw 3,296 yards, 26 touchdowns and nine interceptions in 14 games as the Tigers starter last season. Norvell isn't partial to the criticism his quarterback faced in his first full season of college football. Memphis was pleased with the job he did managing the flow of the offense and distributing the ball in a run-heavy offense.
Being happy with his performance doesn't mean the Tigers expect White to be the same player he was last season. They want growth mentally and physically so he can continue producing in this offense.
"I want to see him grow as a player in every area," Norvell said. "I thought he did a really nice job throughout the season as a first year starting quarterback. You can see even the off-season, just the confidence he has. When you enter a program – especially at that position – and you're thrust into the starting position, which he had to earn, it's a challenge at times. I thought he performed at a very high level."
The quarterbacks will run an offense lacking running backs Darrell Henderson and Tony Pollard who elected to enter the NFL Draft after the 2018 season. Henderson was a consensus All-American who put in one of the best single-seasons for a Tigers running back last year. Norvell and White relied on Henderson's ability to make plays after the offense shifted to a ground attack.
Running back Patrick Taylor will have an increased role without Henderson and Pollard, but Norvell is excited about the opportunity young players like Kenny Gainwell, Cameron Fleming and Tim Taylor have to produce in Henderson's stead. Those players will compete to see who can fill some big shoes in the backfield.
"We're always going to adapt to the strengths of who we have," Norvell said. "This year we are answering questions about Darrell and Tony, the previous year we were answering about Anthony Miller and Riley Ferguson. That's a good thing. We've had players who have been productive on the national scale. It provides the next opportunity."
Three offensive lineman, including left tackle Trevon Tate, departed after last season. Offensive line coach Ryan Silverfield has a tall task on his hands when replacing Tate and former center Drew Kyser. Young offensive linemen like Obinna Eze, Evan Fields and Isaac Ellis have caught the eye of coaching staff, though.
The competition doesn't stop with open spots. Three-year starter Dustin Woodardis working to solidify a starting role on Silverfield's offensive line in hopes of being considered one of the American Athletic Conference's elite offensive linemen.
"It's really the same at every position," Norvell said. "You have Dustin Woodard who is a three-year starter at offensive line. He's competing every day at his job and pushing himself to be the best version of himself."
In the end, competition is a staple of the Tigers spring program. Recruiting players who can play right away has helped add depth to the program.
"I'm excited about the competition we have," Norvell said. "Every position on our football team has great competition. We have been able to address some depth needs in recruiting. The areas we needed to add, some players we think can have an immediate impact, I think we've been able to address."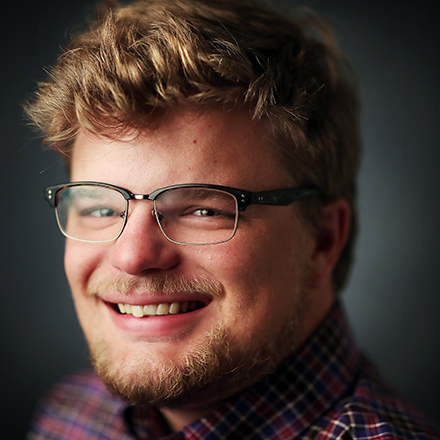 Jonah Jordan
Jonah Jordan was born and raised in Memphis, graduated from the University of Memphis and has covered the Memphis Tigers for three years. When he's not writing, he enjoys golfing and eating barbecue.
---