To reach AAC Finals, Memphis must slay the 'beast'
After beating UCF, top seed Houston awaits
Had it been a movie preview, it would have fallen within the horror film genre. The Houston Cougars were taking the Connecticut Huskies apart and the Memphis Tigers – many of them, anyway – were watching.
"We seen what happened," said Memphis senior Mike Parks. "We ain't UConn, so I ain't worried."
Maybe he should be, just a little?
Houston is, among other things:
The No. 11 team in the country.
The American Athletic Conference regular season champion.
The top seed in the AAC Tournament.
And after dusting UConn 84-45 in the quarterfinals Friday and holding the Huskies to 25.9 percent shooting, now a ridiculous 30-2.
Beyond that, Kelvin Sampson was chosen AAC Coach of the Year and senior guard Corey Davis Jr. was first-team All-AAC.
UConn finished the season 16-17, was the No. 9 seed in this tournament, and truthfully posed little threat. But the best compliment you can give Houston is this:
You couldn't tell.
The Cougars showed up like they were playing a ranked Oregon team or a ranked Cincinnati team, and it's worth noting that they went 3-0 in those games. The only losses they took in a 16-2 run through the league were at Temple and, shockingly, at home against UCF.
"We treat every team the same and we play our hearts out," Davis said.
It is what the Tigers did on Friday by routing No. 4 seed UCF 79-55. So, the No. 5 seed Tigers (21-12) earned their shot at Houston in the semifinals Saturday at 2 p.m. at FedExForum.
They earned it by going 2-1 against one of the two teams that has beaten Houston this season. They did by it giving the Knights their second 20-point beatdown in FedExForum in less than two months.
And come tipoff on Saturday, it will carry all the bang of so many spent fireworks.
The Tigers must replicate the energy – the over-the-top hustle and scrappiness – they showed against UCF. Whether that was Kyvon Davenport going for a double-double with 16 points and 11 rebounds and happily taking a charge, or Isaiah Maurice scoring a career-best 21 points, and even hitting one 3 after he chased down the ball after a pass slipped through his hands.
"We know the road we have to take," said Memphis coach Penny Hardaway. "And we understand every possession counts and we are out there playing like it now."
The road of which he speaks is a narrow one: The Tigers' only path to an NCAA Tournament bid lies in winning the AAC Tournament title and earning the automatic bid.  And that road has to go through the league's best team on Saturday, a team currently projected to be a No. 3 seed in the NCAAs.
"That's the beast," Hardaway said. "They have earned everything they have gotten."
They're a nice 3-point shooting team – Houston hit 10 of 23 for 43.5 percent against UConn – but day-in, day-out, they do things the old-fashioned way: by outworking the other guys on defense and on the glass. Houston went into Friday's game with a +7.9-rebounding margin, eighth-best in the country, and allowing an average of 61.6 points per game, 10th in the nation.
To a man, the Tigers know what this means.
"We're gonna need the whole team to box out and rebound," Davenport said. "That's the main thing, (not) giving up second opportunities, third opportunities, and be solid on defense like we were today."
Said Parks: "The guards rebound, the bigs rebound … we all gotta box out. Houston's relentless."
The Cougars' defensive strategy will be obvious, too: Try to take senior guard Jeremiah Martin out of the game. He only scored 13 points against UCF (11 at the free-throw line), but Maurice and Davenport combined for 37 points.
That kind of co-star performance from those two seems unlikely to happen again just 24 hours later.
"I was a decoy today," Martin said. "If I was forcing it, it wouldn't be the best thing for our team. You try to take me out, I've got confidence that my teammates can make plays and make shots."
No doubt, Houston will put that theory to the test.
"I feel like they probably not gonna have any respect for us," Martin said.
That may or may not prove to be true. But it can't hurt if freshman Tyler Harris turns out to be right when he predicts Martin will show up Saturday with a "chip on his shoulder."  
Problem is, that's exactly how the Cougars looked in what figured to be a walk-over game against an outmanned UConn team.
"Honestly, they just got the mindset of winning," Davenport said of the Cougars. "They're used to winning. They're tough, they come in tough, and they believe they're unbeatable."
Pause …
"They are beatable," Davenport said.
Speak it, believe it and, come game time, try to be the beast's worst nightmare.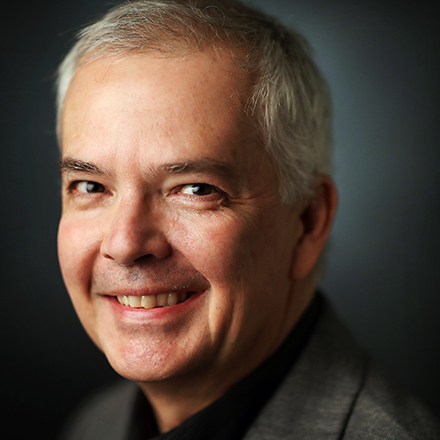 Don Wade
Don Wade has covered Memphis sports since 1998, voted on Baseball's Hall of Fame and the Heisman Trophy, and remains stunned his Kansas City Royals won a second World Series in his lifetime.
---