Grizzlies: Mike Conley, Griz fall to Bradley Beal, Wiz in shootout
Loss could be costly for odds of sending team's draft pick this summer
Death by Jeff Green?
Appropriate in a game where the former Grizzly's specter loomed even larger than his game.
The Grizzlies were down by three in Washington with less than a minute to play when Green's bomb from the corner doubled their deficit, sending the Grizzlies to an eventual 135-128 loss to the Wizards.
Grizzlies at Wizards was more interesting than a typical mid-March game between two teams out of the playoff race, and not because of an All-Star-Game-level defensive display.
There were some curious stakes to the game as it relates to this summer's NBA draft. The Grizzlies will owe the Boston Celtics a first-round pick this summer if their pick falls outside the Top 8, a delayed payment of a now unhappy 2015 trade that brought Green to Memphis as a missing piece that wasn't quite. Since the Grizzlies' debt to Boston must be paid eventually, with risks increasing (Top 6 protected and then unprotected) over the next two summers, the Grizzlies prefer to take their medicine now.
Heading into this game, the Grizzlies were slotted 7th, only a game behind the 8th place Wizards. A Grizzlies win would have moved them into a tie, and with Washington keeping their own pick regardless, they probably wouldn't mind moving in the other direction.
Perhaps this was circumstance where neither organization -- if both were being honest -- quite got what it wanted.
They should be used to that.
Consider it a repeat of the night three months ago when these organizations couldn't quite get on the same page.
This was the first meeting between the Grizz and Wiz since the mid-December deal that didn't happen, when the Grizzlies thought they were trading MarShon Brooks in a three-team deal for Washington forward Kelly Oubre but the Wizards apparently communicated to third-team Phoenix that it was instead Dillon Brooks.
The "Which Brooks?" trade fell apart, of course.
Soon after, the Wizards, thinking playoffs, dealt Oubre in a direct deal with Phoenix for veteran small forward Trevor Ariza. A month later, the Grizzlies, also thinking playoffs, repackaged the same players meant in the December deal -- Wayne Selden and MarShon Brooks -- for veteran small forward Justin Holiday. And so, on this Saturday, Ariza and Holiday found themselves matching up as starting small forwards for teams whose competitive plans have not exactly worked out.
But if Green and Ariza and Holiday were the subjects of historical footnotes in this one, the stars were the stars: Mike Conley and Washington's Bradley Beal may end up being the NBA's two best guards to miss the playoffs this season. (Charlotte's Kemba Walker, his team a game behind the eighth-place Miami Heat, may miss, but remains in the hunt.)
In this shootout, Conley and Bradley each provided a reminder that postseason hoops will be worse without them.
Each scored 19 in the first half, Conley getting the first (half) last word with a floater at the second-quarter buzzer to give the Grizzlies a 71-69 lead. But Beal got the last last word, following Conley's late three with a game-sealing layup that gave the Wizards' guard 40 points for the second consecutive night. Beal shot 12-17 from the floor and 9-12 from the three-point line.
Conley finished with 28 points and 12 assists, on 8-15 shooting. It was Conley's eighth 20 point, 10 assist game of the season, building on what had already been a career high for a season. And it was Conley's brief absence, as much as Green's shot, that may have ended the Grizzlies' hopes. The Grizzlies were down 2 midway through the fourth quarter when Conley went to the bench for a rest. When he returned 80 seconds later, they were down 7.
Chandler Parsons had his best game of this season -- and one of his better ones in three seasons a Grizzly -- with a season-high 16 points on 6-10 shooting, which included a couple of threes and, perhaps most impressively, a couple of nifty wraparound assists.
The Grizzlies also got 22 points from Jonas Valanciunas and 21 from Avery Bradley.
The Grizzlies will have three days off before hosting the Houston Rockets on Wednesday at FedExForum.
Deflections
After scoring 28 points, Mike Conley is now 65 points away from passing Marc Gasol as the franchise's all-time leading scorer.
The surrendering 132 points to Atlanta on Wednesday, this was the first time in franchise history in which the Grizzlies gave up more than 130 points in consecutive games.
CJ Miles, who had scored 33 points off the bench in Atlanta, left the game in the first half with an otherwise unspecified left foot injury and did not return.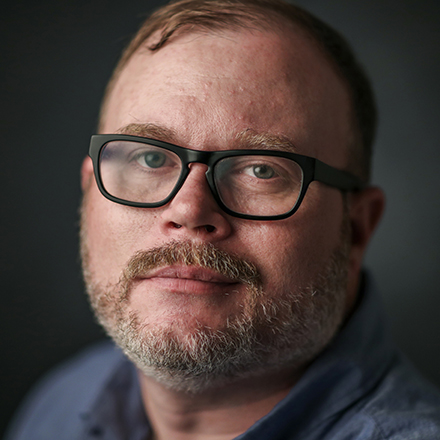 Chris Herrington
Chris Herrington covers the Memphis Grizzlies and writes about Memphis culture, food, and civic life. He lives in the Vollentine-Evergreen neighborhood of Midtown with his wife, two kids, and two dogs.
---