New York, New York: If Tigers can make NIT Final Four, Hardaway's first season earns more shine
The Memphis Tigers' NCAA Tournament dream died Saturday, a spirited but disappointing 61-58 loss to Houston in the American Athletic Conference Tournament semifinals at FedExForum.
So, on Sunday, they knew they wouldn't see "Memphis" on a bracket line during the NCAA Selection Show. They had to wait for the undercard selection show dedicated to the NIT.
And then on Tuesday night, as a No. 3 seed in the National Invitation Tournament, they returned to FedExForum and beat No. 6 seed San Diego 74-60 to sustain Penny Hardaway's first season as coach for at least one game longer.
"The NCAA was our hope, but we didn't make it so we just had to lock in," said senior forward Raynere Thornton. "Quick turnaround."
The new objective: make it to the NIT Final Four at Madison Square Garden in New York and ultimately cut down the nets there.
Seventeen years ago – yes, it has been that long – John Calipari's second Tigers team won the NIT.
And on Tuesday, before the Tigers started this NIT journey, Thornton caught a glimpse of the glittering proof.
"Somebody showed me a ring from that earlier today," he said. "Ken Bennett (who was the team's chaplain). That's definitely motivation."
Thornton and four other seniors – Jeremiah Martin, Kareem Brewton, Kyvon Davenport and Mike Parks – all played at Madison Square Garden in December last season as members of Tubby Smith's second Memphis team, losing to Louisville in the Gotham Classic.
Freshman guard Alex Lomax was inside MSG a couple of years ago to watch the Miami Heat play the New York Knicks. He thought the arena was nice enough, but it was the place's history that moved him.
"A lot of Hall-of-Famers have been on that court," he said. "So, to be on the same court those guys have been on, it's a one-in-a-lifetime experience. If you can be a part of it, it can be a memory forever."
Freshman Antwann Jones has a whole list of motivations: doing something positive with the Tigers' first postseason trip in five years, experiencing New York City, and, yes, playing in Madison Square Garden.
"We're just grateful for the opportunity to extend our season," Jones said. "I've never been in New York, so my goal is to play in Madison Square Garden. I know it's a beautiful city and I know I've never been there before, so I'm trying to see what it's like – Time Square, something like that."
The Tigers have to win two more games to get to New York. They next play at No. 2 seed Creighton; as of this writing, day and time for the game had not yet been set.
"Most teams are done for," said senior Kyvon Davenport, "so to still compete for something is great."
Whenever the Tigers' season ends, Davenport says he will turn his attention to trying to play professionally. The NBA is everyone's dream, of course, but he knows playing overseas or in the NBA's G League could be a more likely reality.
Meanwhile, the people with the power to provide such opportunities will get more chances to see what he and the other seniors can do the longer the Tigers keep winning.
"Still have people watching, so we can showcase our talents," Davenport said.
The Tigers, as the higher seed, were able to wear their white Memphis State uniforms vs. San Diego. They won't have first choice of uniform against Creighton, but keep winning and they might even get a matchup with a lower seed in New York and get to break out the Memphis State uniforms there.
Every time he puts the uniform on, Lomax can't help but think of Penny wearing that uniform, Larry Finch, and so many others.
"I'd love to wear those uniforms every game for the rest of the year, if we could," he said. "The Memphis State, it's all a mental thing, but when we wear those uniforms, I feel like we're a different team."
Hardaway has a heralded class headed by center James Wiseman coming in next season, but recruiting never stops. Making it to New York, Lomax believes, would have some impact.
"Of course," he said. "Even though it's not the NCAA, kids are still gonna be watching. It's gonna be nationally televised games, so you still get to make the impression for yourself and your school.
"Kids might like the style that we play and be like, 'I want to get that team to the NCAA Tournament and not the NIT, because they deserve more.'"
And, if they can keep winning, these Tigers also can move up the ladder in the lore of Memphis basketball.
They will always be Penny Hardaway's first team, but wouldn't it be nice to be that rare team that ends its season with a victory?
"Get back to New York and leave with a trophy," Thornton said. "That's the goal. We're not playing for funs."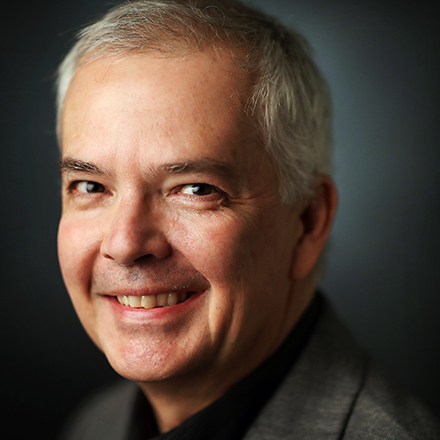 Don Wade
Don Wade has covered Memphis sports since 1998, voted on Baseball's Hall of Fame and the Heisman Trophy, and remains stunned his Kansas City Royals won a second World Series in his lifetime.
---