Grizzlies: NBA Draft preview (take one), weekend notes on Mike Conley and Derrick Rose
As the Grizzlies enter the weekend and the NCAA tournament gears up, the odds of your NBA team having a pick in this summer's draft continue to fluctuate. The Grizzlies' second round pick is headed to Chicago (in the Justin Holiday trade). As everyone reading this probably knows and is tired of hearing about, the Grizzlies will keep their first-round pick if it falls in the Top 8 and send it the Boston if it comes in lower. Whatever happens over the season's next few weeks, we won't know for certain until the May 14 NBA draft lottery. The odds will continue to shift, but the outcome will remain unknown.
Earlier this week, Memphis Tigers writer Jonah Jordan joined me on our (mostly) weekly DM Grizzlies Podcast to talk about the potential Grizzlies in this year's NCAA tournament (and a couple who aren't).
Here's another look, from a slightly different angle, at the prospects the Grizzlies might consider if they keep their pick, most of whom are active in the tournament.
Last year, with the Grizzlies committing early to, ahem, take active measures to enhance their draft position, I did loads of draft research. One project was about the general value of picks at different points in the draft over a 20-year period. The results – which only seem to have grown stronger with another year of data – suggested on average about a 40 percent chance of finding a star-level player in the Top 5, about a 20 percent chance of finding a star player with a pick in the 6-10 range, about a 4 percent chance of finding a star picking 11-30, and about a 2 percent chance outside the first round. The odds drop fast. 
Last year's draft – where every Top 5 picks seems to be on a "star" trajectory – was a great one, though star potential seems to have still fallen precipitously outside the top picks. This summer's draft is widely considered a subpar one. Most draft-watchers see one sure thing (Zion Williamson), a couple of decent bets (R.J. Barrett, Ja Morant), and then lots of doubt. History suggests jumping into the Top 4, even if not all the way up to No. 1, is worth the risk to the Grizzlies of still owing a future pick, but that falling into the mid-lottery may not be.
But beyond where picks land, are there certain types of players in the higher reaches of the lottery who have a better track record in the NBA than others? That was the second draft research project I did last season. I slotted players into seven categories, but only four really apply to this year's field:
Elite/Elite: Players who were consensus Top 10 high school recruits coming into college who were then instant, high-production stars in college.
Elite/Non-Elite: Consensus Top 10 high school recruits who either underperformed expectations as college freshmen or at least weren't clear stars, but who were high picks anyway.
Non-Elite/Elite: Players who fell outside of the Top 10 in high school rankings but were instant-impact collegians who pushed themselves into the upper reaches of the lottery after one or two college seasons.
Slow Growers: Players who were not elite high school prospects but who developed into high picks after multiple college seasons.
Some notes on potential Grizzlies picks in each group:
Elite/Elite: Unsurprisingly, this group comprises the highest volume of stars and also has the highest success rate. Blue chip prospects who put up elite numbers right out of the gate aren't sure things, but tend to succeed in the NBA at a higher rate than other types of high picks. (About 60 percent becoming what I'd classify as "stars.")
There are a few cautionary tales, but most of the misses are marked by injury/health issues (Greg Oden, Jay Williams) or off-court/mentality problems (Michael Beasley, Anthony Bennett). DeAndre Ayton and Marvin Bagley were last year's models, and both seem on track to be all-star-level pros, joining such previous E/E examples as Chris Bosh, Anthony Davis, and Karl-Anthony Towns. (Whether Jaren Jackson Jr. fit this group depended on how you interpreted his unconventional college stats.)
This year's models are Dukies Zion Williamson (#4 consensus high school rank) and R.J. Barrett (#1). As an athletic multi positional forward, Williamson seems clearly closer to LeBron James (who didn't get the chance to destroy college hoops) than to Beasley/Bennett. Williamson is a different level of athlete who plays with a different level of purpose.
As a ball-dominant wing who is going to turn a Top 5 high school ranking into a Top 5 draft selection after one highly productive college season, Barrett's best comps are probably fellow Dukie Jayson Tatum and current Wizard Bradley Beal, both purer shooters. Cautionary tales on the wing: Andrew Wiggins and O.J. Mayo. Barrett seems to be more aggressive than the former and bigger and more athletic than the latter. 
Barrett seems like one of the safer bets in this particular draft class, but probably a little riskier than most players with his pedigree.
Elite/Non-Elite: Elite prospects who didn't back up their rankings as college freshman but were taken very high in the draft anyway based on raw skills/presumed potential have a shaky history. Teams have been much more likely to find merely good players in this group than to find stars.
Three players this year might fit this mold, all wings/forwards: Cam Reddish (#2 high school), Nassir Little (#3), and Romeo Langford (#5).
Even optimistic comps for this type of prospect, such as Boston's Jaylen Brown and Orlando's Aaron Gordon, are players who seem to have stalled out a little in the NBA. Even more likely are players who never quite lived up to their early promise, such as Marvin Williams and Michael Kidd-Gilchrist.
Little has fallen in mock drafts already, but in a weak draft the raw tools but middling production of Reddish and Langford continue to keep them in the Top 10 conversation. History suggests that presumed development for these early disappointments rarely comes in full.
Non-Elite/Elite: By contrast, players who weren't quite considered elite coming into college but who made an immediate splash have a better track record, and this is particularly true of guards, where Trae Young (#20 high school rank), D'Angelo Russell (#16), James Harden (#17) and Mike Conley (#21) all vaulted into the Top 5 of the NBA draft after one (or, in Harden's case, an elective second) great season of college basketball. The only true bust of this group, among players taken in the Top 5, was probably Arizona combo forward Derrick Williams.
Are there players in this year's class who fit? There are two debatable but intriguing cases: Darius Garland (#14 high school) and North Carolina's Coby White (#27).
Garland was considered the top point guard prospect coming into the season and after four games at Vanderbilt was averaging 20 points while shooting 54% from the floor and 48% from three. He injured his knee in his fifth game and left school to rehab and prepare for the draft. Would he have continued to produce at that level or would he have tailed off in conference play? We'll never know.
White passed Little as the top freshman on a loaded and experienced North Carolina team and finished the regular season as the team's second-leading scorer (16.3 per game) and top assist man (4.2) with a good shooting line (43-36-81) and has gotten better as the season has gone on. Unlike the prior examples above, he's not projected as a Top 5 pick, but has already crept up to #11 in ESPN's mock and, unlike Garland, he's still got a chance to build his resume with a big tournament.
Slow Growers: This is the biggest group, as most prospects take a little time to become NBA ready. But projecting players who were not on the elite list initially and who needed extra time in college has proven to be more of a dice roll despite a larger sample to study. These players, among Top 5 picks, have tended to divide pretty evenly between stars (Dwyane Wade), merely good players (Otto Porter), and misses (Adam Morrison). All scouting is ultimately individual, but that's even more true with this group.
Three Top 5 candidates figure here, two wings and one point guard. All three are sophomores who were good in their first college seasons but have taken a big leap in year two.
The point guard, of course, is Murray State's Ja Morant (unranked coming out of high school), who was dynamite in his team's win over fifth-seeded Marquette on Thursday, notching the NCAA tournament's first triple double in nearly a decade.
There aren't many slow-grower point guards taken in the Top 5 over the past couple of decades, and fewer still from small schools. Antonio Daniels (Bowling Green) and Kris Dunn (Providence) weren't significant players until their junior seasons. The ones who made their leaps as sophomores, like Morant, is a much more exciting list: Russell Westbrook, Damian Lillard, and Deron Williams. Lillard stayed at small-conference Weber State for four years, but his statistical leap from his first to second season is similar to Morant's.
On the wing, the slow growers this year are Texas Tech's Jarrett Culver (unranked in high school) and Virginia's De'Andre Hunter (#74 in the high school class of 2016). Both began to emerge as pro prospects late in their freshman seasons and then made pretty big steps forward this season.
It's hard to find big wings with this trajectory who have become stars, although Kawhi Leonard counts if you look outside the high lottery. There are some quality role players (Mike Dunleavy, Mikal Bridges last year, who went a little lower in a great draft, but who might have gone #4 in this one) and some disappointments (Wesley Johnson, Jeff Green).
The players whose physical makeup, developmental trajectory, and pedigree might most closely match Culver and Hunter: Evan Turner and Otto Porter. The former would be (and was) a pretty big disappointment with a high pick; the latter is the kind of quality starter you should probably more reasonably hope to get from these players.
I think these trends are useful pieces of the scouting puzzle. But again, all evaluations are ultimately individual. Adding these factors to the game-watching I embarked on once this Grizzlies season took a downturn, here's my Grizzlies draft board for now, subject to update if and when the Grizzlies actually have a pick:
Zion Williamson
Ja Morant
R.J. Barrett
Darius Garland
De'Andre Hunter
Cam Reddish
Coby White
Jarrett Culver
(Sleeper: Tyler Herro at Kentucky)
Grizzlies Weekend Notes
The NCAA tournament and the NBA playoff race are where the basketball action is, and the Grizzlies aren't involved in either. Still, there are games to play, 11 left for the Grizzlies in fact, with two this weekend: Tonight at Orlando (who have won three in a row and are still in the playoff race) and at FedExForum on Saturday night against the Minnesota Timberwolves (who seem to be packing it in). A few notes:
Mike Conley "doubtful" for Orlando: The Grizzlies updated their injury report to make Mike Conley doubtful due to "general soreness" for tonight in Orlando. It's the first half of a back-to-back and it looks like they're going to rest Conley despite suggesting otherwise early in the week. A few thoughts on this:
One, while I assume the Grizzlies would still prefer to get to #9 in the lottery race and put themselves in position to either jump up or convey their pick, sitting Conley would suggest at least a little internal conflict, or at least lack of urgency, about that. (If so, I share it.)
Two, with Conley 30 points from passing Marc Gasol to (re)claim the franchise scoring crown, sitting Conley will keep that from happening on the road. The Grizzlies have a three-game homestand coming up. If Conley doesn't pass Gasol on Saturday against the Wolves, he'll likely do so on Monday against the Thunder.
Three, surely if Conley sits, with Avery Bradley already out, Jevon Carter will get on the floor. As a four-year college player taken at the top of the second round, Carter's paltry playing time even late this season has to be a red flag.  
No Rose (Again): Earlier this week, a co-worker noted that former U of M star Derrick Rose never seems to actually play in Memphis when his NBA teams come to town. A fact-check reveals this to be mostly true.
Rose has played 11 career games against the Grizzlies, the fewest he's played against any team except the Chicago Bulls, for whom he spent the bulk of his career so far. Of the 11 games Rose has played against the Grizzlies, only three have happened in Memphis.
The most recent of those was in April, 2016, where Rose scored 12 points and notched 8 assists in a loss.
This weekend will not mark a fourth. Rose has been shut down for the season by the Timberwolves with a chip fracture in his elbow.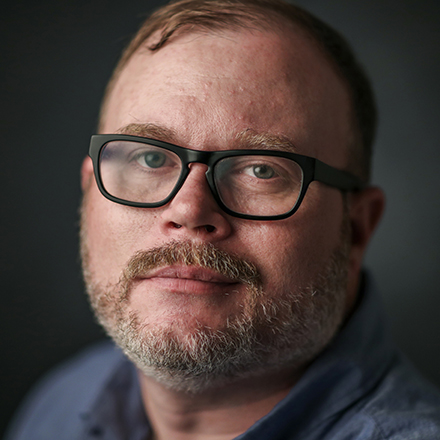 Chris Herrington
Chris Herrington covers the Memphis Grizzlies and writes about Memphis culture, food, and civic life. He lives in the Vollentine-Evergreen neighborhood of Midtown with his wife, two kids, and two dogs.
---