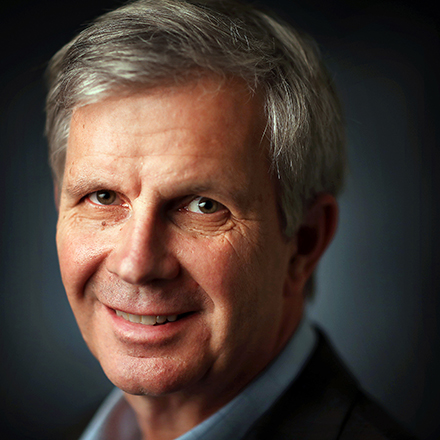 Geoff Calkins
Geoff Calkins has been chronicling Memphis and Memphis sports for more than two decades. He is host of "The Geoff Calkins Show" from 9-11 a.m. M-F on 92.9 FM. Calkins has been named the best sports columnist in the country five times by the Associated Press sports editors, but still figures his best columns are about the people who make Memphis what it is.
Calkins: NIT loss isn't the end for Penny Hardaway and the Tigers, it's just the beginning
OMAHA — When it was done, when the buzzer finally sounded, Jeremiah Martin walked to the bench, draped a towel over his head and sat for a very long time.
He did not move. He could not muster the words to speak to the media.
"This one hurt," said Mike Parks, Jr.
"It doesn't feel real right now," said Antwann Jones.
"Honestly, I don't think it's hit me yet," said Alex Lomax. "It's a double hurt, because I'm hurting for the five seniors."
So endeth the first season of the Penny Hardaway era.
With the sort of terse wistfulness that comes when something sweet and good is no longer.
The Memphis Tigers were eliminated from the NIT by Creighton Friday night, 79-67. They will not finish their season with a flourish in New York. They finished it with a flameout in Nebraska.
But you know the best part?
The best part is that next year could be even better. The best part is that the games are ending but the intrigue is building.
Will Hardaway be able to sign Trendon Watford, Precious Achiuwa and/or Lester Quinones?
Will he possibly add a graduate transfer?
And how many days until the next Memphis Madness, anyway?
James Wiseman will be on the court — not sitting in the stands — for that one.
So this game didn't feel like an ending, exactly. It felt more like the end of a beginning.
"The future is bright," said Lomax.
"We know exactly what we need to do to take the next step," said Jones.
One of the things they need to do: Learn to win games somewhere other than Memphis.
Memphis was 4-11 in games that were played away from FedExForum. That's simply not good enough. The Tigers lost this road game for the same reasons they lost a lot of road games. A lack of focus, poise, execution and maturity.
Memphis turned the ball over 15 times. Kyvon Davenport finished his career with a quiet 5 points in 14 foul-plagued minutes. Creighton — not exactly a team of behemoths — out-rebounded Memphis, 40-29.
"We made so many mental mistakes," Hardaway said. "That's been our problem all year, especially on the road."
And next year, the team will be even younger.
That's the detail that some Memphis fans often forget, as they plan on an NCAA Tournament team next season. Sure, a lot of talent is coming in. But a lot of experience is departing.
Will the young guys be able to take the next step? Are they even all returning next year? Just to clarify, I asked as many as I could that last question.
Isaiah Maurice: "A hundred percent."
Jones: "I have no plans on leaving. I love the city of Memphis, I love the Memphis basketball team, I love my coaches, I love my teammates and I wouldn't rather be anywhere else in the world."
David Wingett: "I'm bought in with Penny all the way."
Lomax: "I will be back. I just have to grow up faster."
Tyler Harris: Like Martin, he waved off reporters. Harris wasn't in the mood to talk about anything.
But let's say all those players are back. Will they bring enough leadership and experience?
"I'm not sure," said Hardaway. "I'm really not sure, I can't really even answer that. They'll have to say that. They've been coached well, they've been taught a lot. Are they ready for the leadership role? I don't know."
It was a telling answer from Hardaway, not because it reflected any lack of faith in the future of the program — it didn't — but because it reflected a year of hard-earned wisdom.
Hardaway has a deeper appreciation of just how difficult it is to win, of just how difficult it is to extract the best from his players. A year ago, he was confidently predicting national championships. Now, he is cautious about predicting anything except that he will be a better coach than he was this time around.
"These guys got a chance to see it this year but, most importantly, I got a chance to see it for a year," he said. "We're going to be way different next year, attitude-wise, the way we play, toughness, everything about us, the way we execute, it's going to be way different.
"I don't have any regrets about anything," Hardaway concluded. "Anything we went through we were supposed to go through."
That's about as zen as anything you'll ever hear from Hardaway, isn't it? This is the man who told Rick Barnes to "get the bleep out of here." But maybe Hardaway had to go through that, too. It was an instructive year for everyone.
But it was a lot of fun, too. A season to remember. And if the Tigers go on to accomplish the glorious things Hardaway hopes to accomplish, it will be celebrated as a year that made those glorious things possible. 
"We definitely made an impact," Parks said. "We made our mark."
Which is about all you can ask, for starters.
---