Grizzlies sputter in second half in home loss to Timberwolves
What do you call an NBA game in which seven different non-first-round picks with less than two years experience see the floor?
A mid-March game between two teams out of the playoff race.
The visiting Minnesota Timberwolves (33-40) devoted a relatively modest 25 minutes to second-round rookie Keita Bates-Diop and undrafted rookie Cameron Reynolds.
The Grizzlies (29-44) trumped them, so to speak, with 67 minutes from undrafted rookies Julian Washburn and Yuta Watanabe, second-round rookie Jevon Carter, and second-year second-rounders Ivan Rabb and Tyler Dorsey in a 112-99 loss.
The leading men put the numbers on the board, and they did in this one. For the Grizzlies, Mike Conley scored 23 and Jonas Valanciunas and 20 points, 14 rebounds, and 3 blocks. For the Wolves, Karl-Anthony Towns had a huge game, with 33 points and 23 rebounds, and Andrew Wiggins scored 22.
But sometimes it's about how many solid NBA players you have to call on, and on this night the Wolves probably had more.
Also true to form: The more rested team had more in the second-half tank.
The Grizzlies held a one-point lead at halftime, but the visitors pulled away with a 35-18 third quarter. The Wolves were on the road and the Grizzlies had won four in a row on their homecourt. But the Wolves also had Friday night off, while the Grizzlies flew into town after a hard overtime loss in Orlando, one in which four starters had played at least 39 minutes.  
"I think fatigue caught up with us after last night's game," said head coach J.B. Bickerstaff after the game. "The guys competed but we couldn't find that spark. We were flat."
Clip of the Night
The big guy's fifth three as a Grizzly. You have to pull the trigger every once in a while for that flamboyant pump-fake to retain its meaning.
Put some respeck on JV's range ?? pic.twitter.com/bj2LXEVyp8

— Memphis Grizzlies (@memgrizz) March 24, 2019
Uncharted Chandler Parsons Territory
In scoring 17 points off the bench on Friday night in Orlando, Chandler Parsons did something he'd never done before in three years as a Grizzly: Score in double-digits in three consecutive Grizzlies games. 
He'd had a four-game double-digit streak as a Grizzly, but not in consecutive games for the team. There were rest games in between.
Parsons came up a little short of making it four in a row in this one, but was pretty decent, with 9 points on 4-8 shooting. Parsons is still at well under 40 percent shooting from the floor on the season, and you need to be careful about putting too much stock into spring blips in lost NBA seasons. (See Brooks, MarShon, last season.) But Parsons has arguably had his best little stretch as a Grizzly (a very low bar) over the past few games. 
Elements of Style
It took 48 minutes for the Grizzlies to officially lose this game, but they lost the battle of "City" uniforms at the opening tip. The Grizzlies were wearing their high-concept, wrestling inspired gray-and-gold specialty uniforms, while the Wolves were paying tribute to late Twin Cities legend Prince with purple trim and lettering design that evokes "Purple Rain."
The Grizzlies, of course, have an even deeper reservoir of local music history to draw from. I'll take the opportunity to re-up a couple of -- obviously completely serious -- suggestions from earlier in the season for Memphis-music-inspired City uniforms, either of which would be groundbreaking:
Idea #1: The three eras of Elvis: Maybe pink satin and black trim for Fifties Elvis. Black leather, natch, for '68 Comeback Elvis, and, unavoidably, white with rhinestones for Vegas/Seventies Elvis.
Idea #2: Hot pink short-shorts with a cape, in tribute to the World's Oldest Teenager, the late, great Rufus Thomas.
Arena Action
This was the culmination of a seemingly endless series of "Wrestling Nights" this season, with the always popular Grizzlies wrestling belt as the pregame promotional giveaway and a halftime bout that, this time, pitted Jerry "The King" Lawler and tag team partner Rikishi against the Steiner Brothers, a quartet of former pro grappling stars whose collective heydays spanned the 1970s through the 2000s.
Amid all of this was a quietly poignant moment that perhaps not many in the arena recognized. When Rikishi was introduced on the court during a first-half stoppage, he presented Lawler with a T-shirt with "GMS" written on it. This was a reference to Lawler's son, Brian Christopher, who sometimes wrestled under the moniker "Grand Master Sexay" and did his most well-known work, in the WWE, alongside Rikishi.
Christopher died last summer, a suicide after a troubled period. Lawler embraced Rikishi on the court and that part, at least, didn't seem to be a part of the show.
. @TheREALRIKISHI is in the house for Grind City WrestleMania ?? pic.twitter.com/AJUC0rToiV

— Memphis Grizzlies (@memgrizz) March 24, 2019
The Tweets Were Watching
Description of the night:
Bruno Cabaclo is like those 90's movies where a kid wakes up in the perfect NBA players body and has a game tonight at 7

— FlyerGrizzBlog (@flyergrizblog) March 24, 2019
Draft Odds Update
The Grizzlies entered the game in the 7th slot for the NBA draft lottery, a game up on the 6th-place Dallas Mavericks and half a game behind the 8th-slotted Washington Wizards. With Washington also losing at home, to Miami, that margin stays the same, but the Grizzlies moved back into a tie with the Mavs in 6th after their shocking road win against Golden State. The Grizzlies and Mavericks still play each other twice more this season, in the Grizzlies final four games. Will the Grizzlies still be aiming upwards at that stage, trying to get to 9th place and more favorable odds of sending their 2019 pick to Boston? Or will that apparent goal fall out of reach, reversing the team's most-desired positioning? Stay tuned.
Deflections
With 23 points in the game, Mike Conley is now 7 points away from passing Marc Gasol to reclaim the top spot on the Grizzlies all-time scoring list. He seems a good bet to do so against Oklahoma City on Monday night.
Like Conley, Joakim Noah returned to active duty after a rest night in Orlando on Friday. He left the game in the second quarter with some kind of knee injury and did not return. The team had no official word on Saturday night about the extent of the injury, but I did see Noah walking -- no crutches, no brace -- down an arena corridor after the game.
Tyler Dorsey remained in the starting lineup after his career-high 29 points the previous night in a loss in Orlando. The hot hand didn't carry over. Dorsey scored 8 points on 3-13 shooting.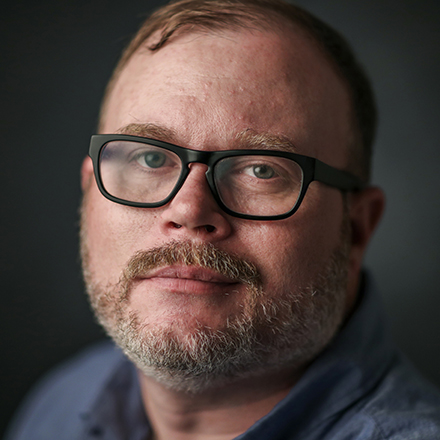 Chris Herrington
Chris Herrington covers the Memphis Grizzlies and writes about Memphis culture, food, and civic life. He lives in the Vollentine-Evergreen neighborhood of Midtown with his wife, two kids, and two dogs.
---