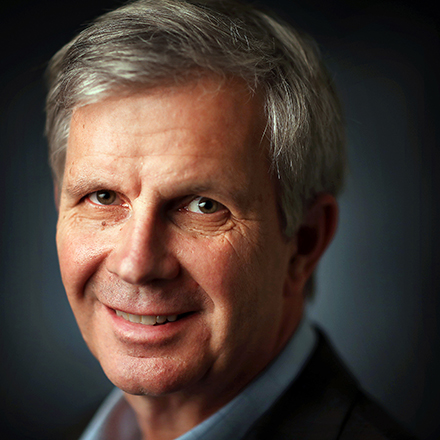 Geoff Calkins
Geoff Calkins has been chronicling Memphis and Memphis sports for more than two decades. He is host of "The Geoff Calkins Show" from 9-11 a.m. M-F on 92.9 FM. Calkins has been named the best sports columnist in the country five times by the Associated Press sports editors, but still figures his best columns are about the people who make Memphis what it is.
Calkins: Johnny Manziel wins first game as Memphis QB! (OK, while standing on the sidelines)
It played out exactly the way the quarterback dreamed it would.
A clutch last drive to get within two. Then a clutch 2-point conversation to tie. Then — in overtime! — a perfectly-placed 10-yard touchdown pass to lift the Memphis Express to a dramatic win over the Birmingham Iron.
"I'm at a loss for words," said the quarterback. "It was a great last drive."
Johnny Football?
No, Brandon Football.
That would be Brandon Silvers, the pride of Gulf Shores High School and Troy University, who did something nearly impossible at the Liberty Bowl Sunday night. No, not just get the Express into the end zone. He stole the spotlight from Johnny Manziel! 
"What a job by Brandon Silvers, he earned every single thing that he got tonight," said Manziel, in the wake of the teams' 31-25 overtime win. "I'm proud of him. That was awesome. Clutch. With all the pressure on, we came back and won this game and that's all that matters."
Which is nonsense, of course. The Express improving its record to 2-5 hardly matters to anyone. It certainly doesn't matter to the city or the league.
But what else could Manziel say after one of the more surreal games that has been played in this town?
A game that included Chandler Parsons showing up wearing a Manziel jersey and Manziel showing up wearing a Parsons jersey.
A game that included a miked-up Manziel — always a risky idea — telling a Birmingham player that he would "turn up on your bleep ass."
A game that included Silvers getting booed by the Memphis fans every time he was sent out to take snaps, then sending those fans home happy (OK, maybe less unhappy) by leading the Express on a game-winning touchdown drive.
"It's not the first time I've been booed out on the field," Silvers said. "But maybe in a home game, it's probably the first time."
It was nothing personal, really. Silvers wasn't booed for his play. He was booed for not being Manziel.
"I decided to come to the game as soon as they signed him," said Andy Schlesinger, 36, after picking up his tickets. "I'm strictly here to see Johnny Manziel."
There was even a brief wait at the Express ticket booth, as people lined up to get two tickets and a Manziel jersey for $90 or two tickets and a Manziel T-shirt for $30.
"It's the first time I've seen a line at will-call " said Jeremy Bukauskas. "That's a good sign."
Parsons showed up wearing a hoody and a Manziel jersey. A woman named Crystal Poe drove nine hours from Greensboro, North Carolina, to support Manziel.
"It's about economics," said Andre Pruitt, another fan. "If you don't sell the man, what have you got to sell? If Singletary doesn't put him in the game, he should be fired."
Memphis coach Mike Singletary did put Manziel in the game, eventually. But not until after at least two rounds of "We want Johnny" chants had broken out.
With 7:12 left in the second quarter — Memphis trailing, 16-8 — Manziel jogged onto the field to raucous applause.
It felt like every fan in the place (all 3,000 of them) had their cell phones out, capturing the moment in photos or video.
"THIS IS HISTORY!" said Pruitt, offering running commentary on Facebook live.
The first play, Manziel bolted around right end for 13 yards. Parsons stood and whooped it up. Indeed, Parsons stood and whooped it up the entire drive, which included a sweet 36-yard pass to Pig Howard, and ended with a missed 34-yard field goal.
But for the next drive, Singletary went back to Silvers, which resulted in a torrent of boos. Indeed, the boos were so loud, and so pointed, that a cluster of fans started a small, sympathetic "Let's go Silvers!" chant in response.
"I'm a Silvers fan," said Anthony Jones.
"Nobody is giving him a chance!" said Kayleigh Pearson.
It was true, too. Nobody was giving him a chance. Because no matter what his other strengths, Silvers was conspicuously not Johnny Manziel.
When Manziel nearly got into a scuffle with a Birmingham player in his one drive of the second half, Tom Dundon — the guy who invested $250 million to keep the league afloat — tweeted "This is kind of fun!"
Think Dundon ever tweeted about Silvers being kind of fun?
No, he did not.
But Singletary cared not for Dundon's amusement. He went back to Silvers. And then Silvers (whoops) led Memphis to the two touchdowns that won the game.
It was a remarkable display of poise by Silvers. He understood the situation perfectly. 
"It's Johnny Manziel,  Heisman winner," he said. "If he was on another team, I'd be looking in to watch him play."
Instead, Silvers played so well, he turned Manziel into the spectator. Call it Silvers vs. Errrbody. 
As for Manziel, he was the first one out to chest bump Silvers after the winning touchdown pass, and went out of his way to congratulate him at the postgame press conference. 
"I can't imagine how awesome a feeling that was for Brandon tonight," he said. "I don't go out and round people up and say, `Will you guys go out and chant `We want Johnny' all day?' To put that pressure on him, and him have to go out there and deal with it the way he did was top notch. I'm kind of sick of that a little bit. Let it play out.
"I'm trying to get my feet under me little bit, I'm trying to get back. It took me a little bit of a while for me to get back into it tonight, I think I was seeing red a little bit. I love the support. It is amazing, I don't want to discredit that whatsoever. People coming around, seeing people in my jerseys, hearing and feeling and seeing the support is all I could ever ask for because there was a time there when I only heard bad things and I think it affected me. But today, to feel the love that I've had since I've been here from day one, it's been amazing."
So all's well that ends well, right? Silvers got to show he has the skills many doubted he had. Manziel got to show he has the maturity many doubted he had. It was a successful evening all around. Except for one small detail. Next week the Express play another game at the Liberty Bowl. And, as Singletary put it, "unless something really crazy happened," Silvers is the team's quarterback.
Of course he's the team's quarterback. Any other decision would be unjust. But Brandon Football is not really a thing. Johnny Football really is.
So congrats on the win, Brandon. You have shown yourself to be a quarterback of substance and grit. And that should be enough to win over all those fans who chanted "We want Johnny" Sunday night. Until you miss one throw.
---