Grizzlies Postgame: Opportunity knocks as unlikely Grizz take down Thunder stars
No Mike Conley? No Joakim Noah? No problem.
With Conley and Noah out with thigh and knee soreness, respectively, the Grizzlies were without seven players from their main 15-man roster. The Oklahoma City Thunder were only missing defensive specialist Andre Roberson, who has been out the entire season.
The visitors were in the thick of a playoff race and had their three stars – former MVP Russell Westbrook, current MVP candidate Paul George, and rock-solid center Steven Adams –  to lean on.
The Grizzlies, well … this is the 2018-2019 NBA season, but the Grizzlies began their Monday game against the Thunder as solely a 2019 affair.
Justin Holiday, who arrived in Memphis via trade way back during the first week of January, was the longest tenured Grizzly – 35 games! –  in the team's starting lineup. He was joined by in-season signee Bruno Caboclo (25) and trade-deadline acquisitions Delon Wright (17), Jonas Valanciunas (15), and Tyler Dorsey (10).
And yet all five of those recent-arrival starters scored more than 15 points, while the Thunder's star trio shot a collective 17-56 from the floor, and the Grizzlies won 115-103. The Grizzlies improved to 30-44 on the season. The Thunder lost for the 12th time in their past 18 games and continued to drop down the Western Conference playoff standings. 
There may not be a playoff race in Memphis, but this motley crew of new arrivals had something else to play for: Opportunity.
That was unprompted locker-room buzzword after the game. 
"I've been waiting on an opportunity all year," said Dorsey, a second-year second-rounder who will be a restricted free agent this summer if the Grizzlies decide to extend him a modest qualifying offer.
"Even when I first got traded from Atlanta, I didn't play that much. I've been waiting on this opportunity, and I'm trying to take advantage of it every night."
Dorsey has been doing his best to make the Grizzlies' decision an easy one, following his career-high 29 points and nine assists in Orlando over the weekend with a strong 21-8-5 line, including 14 of those points in the second half to help squelch a Thunder run.
Not the biggest or most athletic scoring guard in the league, Dorsey has proven himself a dangerous 3-point shooter when open and has gotten more confident and aggressive about using that threat to attack the paint.
He even notched what I believe was his first career FedExForum "Whoomp! There It Is!" request, a 3-pointer midway through the fourth quarter that extended the Grizzlies lead to 13. 
"Everybody just wants the opportunity," said Wright, who started in Conley's place and notched a career high 13 assists to go with 18 points, using his slithery drives to get to the rim and set up kick-outs to open shooters.
Wright was the fourth guard for a deep, talented Toronto team. He's getting more minutes and more responsibility in Memphis.
"Everybody that's been playing, probably in their last situation wasn't playing as much as they'd like," said Wright. "We're getting the opportunity over here and we're just trying to do the best we can with it."
Wright's former and current teammate Valanciunas can relate.
"How many minutes did I play tonight?," Valanciunas asked, looking up from his locker-room perch, where Marc Gasol once sat.
The answer was 32.
In Toronto, Valanciunas had gone from starting 81 games and playing more than 28 minutes a night in his second season to playing fewer than 19 minutes a game, mostly off the bench, five seasons later.
This was a reflection of Toronto's changing roster and style of play, not a reflection of diminished play from the Lithuanian big man. In Memphis, Valanciunas is back to where he once belonged, and he's grateful.
"It's great," Valanciunas said about the increased role. "I have a chance to prove it. I have a chance to ball. J.B. feels a trust in me and I'm happy with that and won't let him down. So I'm going to play as hard as I can."
There's never doubt about that.
In this one, Valanciunas and Adams engaged in a low-post tango of jabbing elbows, heavy forearms, earth-moving hips, and the stone-faced refusal to acknowledge the impact of such things.
Valanciunas, as has been the norm in Memphis, got the best of the battle, with 18 points and 14 rebounds.
Free agent to be Holiday (17-7-5) and especially journeyman looking for a home Caboclo (more on him in a minute) rounded out the balanced starting lineup effort, building a lead and snuffing out the Thunder's one big comeback bid, a 12-0 run in the middle of the third quarter that cut an 18-point Grizzlies lead to 6, the closest the Thunder would get.
"You go down the list of guys that were there …," said Bickerstaff, looking over his depleted roster. "At some point in time, those guys had been counted out in the NBA. Now they've got an opportunity to show that they belong."
Clip of the Night
Delon Wright with a two-hand no-look for a Justin Holiday three, one of his career-high 13 assists:
BACK-TO-BACK TRIPLES FOR @JUSTHOLLA7! ?? ??@memgrizz | #GrindCity pic.twitter.com/LUC6UOYsu3

— FOX Sports Grizzlies (@GrizzliesOnFSSE) March 26, 2019
Downtown Bruno
Let's talk about the best game of Bruno Caboclo's basketball life.
The threes? Sure. 4-7 from long range, a new career high.
But as this season has unfolded, it seems like Caboclo's gotten better at not always settling for the shot or the simple pass out. He's been waiting for defenders to close and then using his impossible length to get to the rim on one or two strides.
He's not the greatest finisher, or certainly the strongest. But he turned those drives into points too, from the floor and from the line. Enough to expand that 3-point shooting foundation to another career high with 24 points, which included a couple of cherry-on-top dunks in the game's final minute.
And then best of all were the one-off plays. He fought off Steven Adams for a defensive rebound (among his 11 total). He blocked a Paul George jumper. He Eurostepped (Brazilian bounced?) along the baseline and finished a high-arcing reverse. He reached waaay back to corral a loose ball and send a scoop pass to Ivan Rabb for an assist.
This will do, Bruno. This will do. You've earned your highlight:
BRUNO ??@memgrizz | #GrindCity pic.twitter.com/Qzs5osE38a

— FOX Sports Grizzlies (@GrizzliesOnFSSE) March 26, 2019
Ok, why not? Hit 'em Bruno, one more time:
BRUNO LOBZ@memgrizz | #GrindCity pic.twitter.com/qJUq35agr7

— FOX Sports Grizzlies (@GrizzliesOnFSSE) March 26, 2019
The Tweets Were Watching
Dorsey making a difference for this Grizz team tonight. He's not an amazing creator, but having one more guy who can attack off the dribble and hit a 3 really helps.

— Nate Duncan (@NateDuncanNBA) March 26, 2019
Welcome to Mediocre, Everyday, Run-of-the-Mill Bad
Perhaps it's churlish to describe it as such after such a rousing homecourt win, but on this night the Grizzlies fulfilled a (itself mediocre, everyday, run-of-the-mill) prediction I made about a year ago: That this would be the first season in franchise history -- Vancouver and Memphis -- in which the Grizzlies finished with a win total in the 30s. They've come close a couple of times: 28 wins in 2002-2003, the year Hubie Brown took over from Sidney Lowe; 40 in 2009-2010, Lionel Hollins' first full season as head coach, the season before the "grit and grind" playoff run began. But 30-somethings wins -- the measure of being bad but not, like, terrible -- has oddly eluded them. They've either been pretty good or "cover my eyes I can't bear to look." Not this season. At 30 wins with eight games to play, a 30-something season is secured.
The Elements of Style
Thunder fans are nothing if not stylish:
When @JasonSmith929 has fuel for his "No full grown man should wear a jersey" rant well what about a complete uniform with arm sleeve. Tune in the Jason and John on @929espn tomorrow at 11 for the hot takes ?? pic.twitter.com/nyrNkZ9VXm

— Fletch (@BeauregardJones) March 25, 2019
Draft Odds Update
The Grizzlies entered the night in a four-game crunch for the 6-9 slots for May's NBA draft lottery, the four teams -- Memphis, Dallas, Washington, and New Orleans -- separated by only a single game.
With the other teams all idle tonight, the Grizzlies passed the Mavericks and moved into a tie for the 7th slot with the Washington Wizards.
Deflections
Random courtside scene: Chandler Parsons and former college head coach (and current Thunder helmer) Billy Donovan slapping five as Parsons enters the game.
Jevon Carter had 6 rebounds and 5 assists in only 17 minutes off the bench, but his 0-7 shooting was a rough watch, and not much of an anomaly.
How badly do the Grizzlies want to "convey"? Before the game, Grizzlies head coach J.B. Bickerstaff insisted that "these are bonafide injuries that these guys have." Without exactly questioning that, it's hard not to note that "soreness" is an epidemic that tends to hit teams out of the playoff race much harder.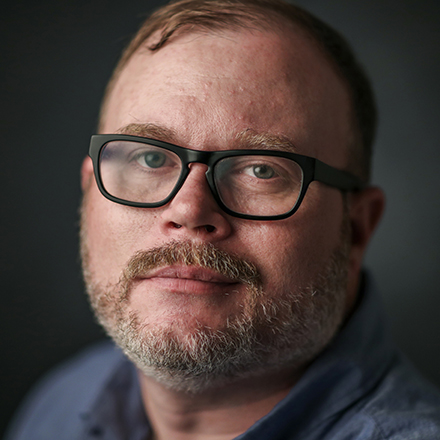 Chris Herrington
Chris Herrington covers the Memphis Grizzlies and writes about Memphis culture, food, and civic life. He lives in the Vollentine-Evergreen neighborhood of Midtown with his wife, two kids, and two dogs.
---