Grizzlies Mailbag: Late-season surprises, draft pick agonies, and the missing in action
Mailbag time, back in written form. You asked. I'm answering:
Active Additions
Let's start with questions on some of the players who have been making the most of their late-season opportunities:
What are we to make of Dorsey at this point? People basically dismissed that trade when it happened, but is it another case of a good find around the margins?

— Keith Clark (@KeithRClark) March 26, 2019
Is this late run by Tyler Dorsey MarShon Brooks 2.0 or something real and worth hanging on to?

— Ryan Wigginton (@rcwigginton) March 26, 2019
When the Grizzlies acquired Tyler Dorsey on the precipice of February's trade deadline, he seemed to be a secondary element in the deal. The trade was primarily about moving on from veteran backup point guard Shelvin Mack (without eating Mack's contract) in order to clear playing time for a different new acquisition, Delon Wright.
Getting a free look at Dorsey, a young shooter who had fallen out of the mix in shooting-mad Atlanta, was a bonus element. Dorsey looked something like a poor man's Troy Daniels: A little undersized and a modest athlete, but only a good rather than great shooter.
But given opportunity, Dorsey has looked less one-dimensional. He's got enough off the bounce to attack a close-out and get into the lane. He rebounds his position, and maybe a little more. He's comfortable moving the ball. But how good of a shooter is he? Those other qualities only matter if Dorsey is truly a plus NBA three-point shooter. He's shot 43 percent from three on 44 attempts since joining the Grizzlies, but only shot 34 percent in 238 attempts for Atlanta.
If Dorsey's a 43-percent three-point shooter, he's a nice bench player at the right price. If he's a 34-percent three-point shooter, he's probably not a long-term NBA player.
The Grizzlies can make Dorsey a restricted free agent with a $1.8 million qualifying offer this summer. That's pretty affordable if they think he can help, but you can speculate on a second-rounder or undrafted free agent for less. I don't think it's a given that Dorsey has earned that qualifying offer -- as the second question implies, you have to be careful about small sample sizes in the spring -- but he's certainly making a good case for himself of late.
What's the best case scenario for the future of Bruno Caboclo on the Memphis Grizzlies?

— Mario Latilleon (@latilleon) March 26, 2019
As a low usage 3-and-D combo forward, Bruno Caboclo's most promising realistic comp may actually be the player he matched up with in his career-best game on Monday night: Oklahoma City's Jerami Grant.
Despite being a second-generation American pro, Grant was also something of a slow grower in the NBA: A second-round pick on his second team who was a terrible shooter early in his career. Both players are 6'9", 220 pounds and both were drafted for their physical tools rather than their developed skills.
This season, at age 25, Grant has started all season for the playoff-bound Thunder, averaging 13 points, 5 rebounds, and 1.3 blocks while shooting better than 38 percent from three-point range on more than 3 attempts a game.
Caboclo is 23. He was once famously two years ago from being two years away. Is he now two years away from being something like Grant is now? I'm not predicting it, but I think it's very possible.
Caboclo is still very inconsistent, is prone to mental mistakes, and is probably not quite as athletic as he looks. His length is endless, but his quickness, laterally and vertically, seems pretty ordinary.
But Caboclo has already played significantly more NBA minutes this season (560) than in his previous four years combined (320). Even in year 5, at age 23, he remains a growth stock, one the Grizzlies seem nearly certain now to bring back on his non-guaranteed $1.8 million contract.
Best case scenario? In theory, Caboclo could evolve into the starting power forward as Jaren Jackson Jr. evolves into the starting center, giving the Grizzlies a long, switchable, devastating defensive pairing. He could also stall out completely and fall back out of the league. A more reasonable optimistic scenario: An extremely valuable 3-and-D combo forward (or even small-ball center) who brings great versatility off the bench.
Am I wrong to like Valanciunas so much?

— David French (@DavidAFrench) March 26, 2019
To paraphrase Luther Ingram's Stax Records classic, if loving Jonas is wrong, do you want to be right?
The spirit of the question: Jonas Valanciunas puts numbers on the board and is really fun to watch (if you like bruising, expressive big men, and in Memphis we do). But is he too much of a throwback to help as much as it seems?
Valanciunas has averaged 19 points and 10 rebounds a game, on 56 percent shooting, in 16 games as a Grizzly. He's been great, but if his per-minute production is above his career norms, it hasn't really been above what he was doing in Toronto earlier this season. The real story here is a return to a starter's role and starter's minutes, which Valanciunas had early in his career in Toronto but had recently lost.
Valanciunas lost this role through no fault of his own, but because he found himself on a better team with a rich array of more modern frontcourt options, and don't assume that history wouldn't repeat, to some degree, in Memphis.
Already, as well as he's played, the Grizzlies have deployed offense/defense substitutions with Valanciunas and Joakim Noah late in games. And we haven't really seen much of Valanciunas' fit with modern frontcourt options such as Jaren Jackson Jr. and Kyle Anderson available. Valanciunas will work well alongside those players often, but having thos options available would also probably lead the Grizzlies toward more small-ball lineups.
None of that is reason not to want Valanciunas back, and certainly no reason not to enjoy him, but it should probably temper what the Grizzlies are willing to do this summer in terms of making a long-term commitment.
@HerringtonNBA Next mailbag question

Will the Justin Holiday trade or Jevon Carter over Jalen Brunson end up being the bigger mistake?

I think both are pretty indefensible, both at the time and with hindsight, but I'm more curious which will be more detrimental moving forward.

— ChrisRTS (@ChrisRTS) March 19, 2019
Of all the transactions the Grizzlies have conducted over the past year, these were the two I questioned most when they happened. (This is where I remove my hand from my back and note I would have drafted Wade Baldwin.)
From a value proposition, the Holiday trade was defensible. Holiday is a rotation-quality wing player and you can't just find those lying around. He's better than Wayne Selden and MarShon Brooks, who went in the trade, and likely better -- likely, not definitely -- than the players who will be taken with the two second round picks the Grizzlies sent.
The problem, of course, is that Holiday was brought in to help make the playoffs this season and those hopes were rapidly dissolving when the deal happened. It was a misread of the team's standing, and with Holiday unlikely to return (I say this for luxury tax reasons), it was likely a case of blowing two second round picks. One of those will be in the 36-39 range this summer. The other will likely also be in the 30s, or at least in the upper half of the second round.
As for Jevon Carter, he's a rookie, but … whew. Carter was picked #32, the second pick in the second round. He was a four-year college star and essentially a one-position player. Rookies almost never arrive in the NBA fully formed, but when you take that player in that position, you're hoping for some year-one impact, and that hasn't really happened.
Among players who have logged at least 200 minutes -- and Carter has logged 452 -- Carter has been the worst shooter in the NBA this season, at 25 percent from the floor.
This is not the first time a rookie Grizzlies backup point guard has been arguably the worst shooter in the league. This was also true of Andrew Harrison, who took a nice leap forward in year two … and then was out of the league in year three.
The opportunity cost of the Carter pick? As Chris mentions, Jalen Brunson -- another star veteran college point guard -- went one pick after Carter and is shooting 47-35-75 on the season and is finishing strong, averaging 15 points per game in March.
I'm going to say the Carter pick looks like the bigger mistake.
@HerringtonNBA Most- to least-likely to average 18 mpg next season for MEM: Bruno / Holiday / Dorsey / Parsons

— Jonathan A. Lindsey, Esq. (@Stumpbuster9) March 26, 2019
Holiday is by far the most likely to average 18 minutes in the NBA next season, but since I've already said I don't think he'll be back at all, I'll say:
1. Bruno Caboclo
2. Chandler Parsons
3. Tyler Dorsey
4. Justin Holiday
Caboclo is the only one I'd give odds above single digits.
The Injured List
And now questions on some of the players who have been spending their recent game nights modeling menswear:
Do you think Kyle Anderson is a definite part of Grizz rebuild? If they continue to try and play faster post-Marc does his Slo-Moness and lack of 3 pt shooting become more of an issue or do you think his skills work with any style?

— scott mccullough (@bking53) March 26, 2019
Pace of play is mostly not about foot speed, so I don't think Anderson's game, unlike Gasol's, really limits you there.
His wobbly three-point shooting is probably much more of a complicating factor. Anderson's at his best, offensively, with the ball. The Grizzlies were probably at their best with Anderson this season when he played power forward. How do you best deploy his playmaking and positional versatility? It's not an easy or obvious puzzle to solve. And with Anderson playing only 43 games for a team that was constantly changing, they didn't get very far toward a solution.
That's a disappointment. Is Anderson a definite part of a rebuild? Not necessarily. But he's a skilled player under contract who will only be 26 when next season begins, so barring the unexpected, the Grizzlies will probably commit to working on that puzzle more going forward.
now that Jaren's rookie season appears over, what do you think his strengths/weaknesses on offense & defense will be, and do you have player comps for his floor/median/ceiling?

— Matt Hrdlicka (@theRealHrdlicka) March 26, 2019
I'm going to classify this as a Subject for Further Research, and come back to it very soon.
Does Dorsey and Delon's play make it almost a slam dunk that we don't pay Avery the $12.96M next season?

— Grizzfan (@ImaDepper) March 26, 2019
Delon Wright's return was always going to be more of a priority for the Grizzlies than Bradley's. That was embedded in the trade deadline dealings. Dorsey probably only impacts that in terms of available roster spots. Maybe you see him as a cheaper version of the same type of player, at least offensively.
But the reality is that the Grizzlies can't do everything on their potential checklist -- re-sign Wright and Dorsey, have CJ Miles and Jonas Valanciunas opt in, keep Mike Conley, sign a draft pick, use their two free agent exceptions, and keep Avery Bradley -- without blowing way past the luxury tax. Bringing Bradley back on an above-market one-year deal is probably the lowest priority item on that list.
Maybe if Wright walks and Conley gets traded they keep Bradley, but I think it's highly unlikely that he's back.
The Agonies of Conley and Conveyance
The future always looms:
Do Dallas, New Orleans, Washington and even Lakers all own their 1st round picks and a chance at Zion? If so, do any have incentive to win another game and could they out-tank the Grizz down the stretch to each's mutual draft status benefit?

— scott mccullough (@bking53) March 26, 2019
They all own their picks if they land at #1. Dallas will have to send their pick to Atlanta if it falls out of the Top 5. So, yes, all of those teams probably have more incentive to lose the rest of the way than the Grizzlies do.
That said, as competitive as the Grizzlies have been of late, they're still 1-7 on the road since the trade deadline, and five of their final eight games are away. Of the three remaining home games, two are against the Golden State Warriors.
Re: conveying the pic... What if it ends up being a tie for the eighth and ninth seed out? Does it then go to head to head matches with the other team?

— Growl Towel Carol (@Grizzfanatic23) March 26, 2019
When it comes to the draft -- as opposed to playoff seeding -- ties are broken by coin flips, and you don't get to choose what "winning" means. Winning the flip means getting the higher (i.e., #1 instead of #2) pick.
For teams in the lottery, the coin flips would determine numerical placement pre-lottery. But the lottery odds are split essentially evenly among the tied teams.
Example: As this is written, the Grizzlies and Washington Wizards are both 30-44, tied for the #7 and #8 slots. In that case, the "winning" coin flip (or random drawing) team would be slotted #7, but would have 6.8 percent odds of the top pick, to the #8 team's 6.7 percent odds.
If the Grizzlies don't convey their pick this year, then it becomes a must that they convey next year, to avoid the catastrophic in 2021 of sending out a potential top-5 pick. What's the recipe for being decent in '19-'20? Can it happen with a core of Conley, JV, and JJJ?

— Andy Frame (@AFrameJXN) March 26, 2019
The Grizzlies have gone 8-10 with their reconstituted roster since the trade deadline, the equivalent of a 36-win team over a full season, and that's mostly without Jackson, Dillon Brooks, or Kyle Anderson.
If you assume a good Conley season, a leap forward from Jackson, the addition of a lottery pick, and normal outcomes for everyone else involved, it's easy to see the Grizzlies being a competitive non-playoff team next season, very possibly good enough to convey (their pick would be protected 1-6 in the summer of 2020). But it all depends on other variables, starting with what happens with other teams. (Could the Grizzlies be projected last in the West next season? Yes.) And also, as always, what teams are derailed by injury problems.
if the grizzlies convey, is it likely they flip mike for a future pick, youth, & filler players to start a mediocre rebuild?

— TJ fr??m TWlTTER (@TJfromTWlTTER) March 26, 2019
The Conley question is also a Subject for Further Research I'll tackle in a separate column soon, but I'll do quick answers on all of these now.
"Mediocre rebuild" doesn't have the lift of a driving dream, but I would think that conveying the pick this summer would make a Conley trade more likely. The Grizzlies wouldn't be "tanking" necessarily, but there would then be value in that 2020 pick as you try to build around a 20-year-old.
Would a Mike Conley trade in the offseason or on draft day get us a top 10 pick in this year's draft?

— Kevin W (@kevw1111) March 26, 2019
Probably not, but I wouldn't rule it out. Looking at teams that might have Top 10 picks relative to trading for Conley, here's some total guesswork:
No: Atlanta, Cleveland, New York (could see trading for Conley, but probably not with their pick)
Doubtful: Dallas, Washington, New Orleans, Minnesota
Maybe: Phoenix, Chicago, Los Angeles Lakers (the latter being a delayed rather than draft-night-agreement situation)
Not naive enough to think this team is good, but it's not the disaster I expected. I'm starting to think maybe a full on rebuild (3 year plan?) is not needed, just a couple of big moves. JJJ/JV/MC plus (who?) could make a pretty nice core, with MC providing continuity.Thoughts?

— Leonard the Griz Fan (@biggrizfan) March 26, 2019
The problem with considering that a "core" is what's the window for that as a group? There's a 12 year age difference between Jackson and Conley. Even in the most optimistic scenarios, Conley's going to be fading as Jackson is ascending. Could the Grizzlies be better than expected next season if Conley repeats and Jackson takes a big leap? Yes, but how much staying power would it have? Good cores don't have to all be the same age, but 12 years is a lot.
Sports Entertainment
Other important matters:
How many Wrestling Nights will there be next season?

— Kevin Cerrito (@cerrito) March 26, 2019
One.
What Memphis pop culture theme could the team do a 'City' jersey as appropriately awesome as the Prince and Revolution Purple Rain Minnesota uniforms?

— Christian Lemon (@ClemonTme) March 26, 2019
I answered this, sort of, in a weekend game story. For the benefit of those no longer paying attention to games:
It took 48 minutes for the Grizzlies to officially lose (to Minnesota), but they lost the battle of "City" uniforms at the opening tip. The Grizzlies were wearing their high-concert wrestling inspired gray-and-gold specialty uniforms, while the Wolves were paying tribute to late Twin Cities legend Prince with purple trim and lettering design that evokes "Purple Rain."
The Grizzlies, of course, have an even deeper reservoir of local music history to draw from. I'll take the opportunity to re-up a couple of -- obviously completely serious -- suggestions from earlier in the season for Memphis-music-inspired City uniforms, either of which would be groundbreaking:
Idea #1: The three eras of Elvis: Maybe pink satin and black trim for Fifties Elvis. Black leather, natch, for '68 Comeback Elvis, and, unavoidably, white with rhinestones for Vegas/Seventies Elvis.
Idea #2: Hot pink short-shorts with a cape, in tribute to the World's Oldest Teenager, the late, great Rufus Thomas.
Ok, right, so they're not exactly doing that. But who can deny that rhinestones and caps are underutilized when it comes to NBA game apparel?
A more realistic answer? Something that ties in to some of the Stax Records color/design schemes. The red/black finger snap. The baby blue/black stack of records. Something like that.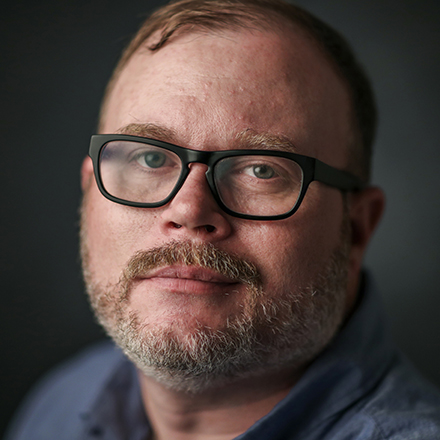 Chris Herrington
Chris Herrington covers the Memphis Grizzlies and writes about Memphis culture, food, and civic life. He lives in the Vollentine-Evergreen neighborhood of Midtown with his wife, two kids, and two dogs.
---