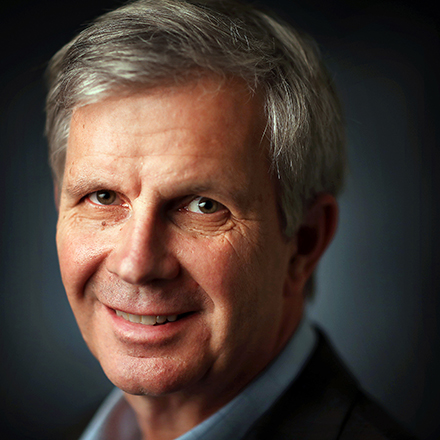 Geoff Calkins
Geoff Calkins has been chronicling Memphis and Memphis sports for more than two decades. He is host of "The Geoff Calkins Show" from 9-11 a.m. M-F on 92.9 FM. Calkins has been named the best sports columnist in the country five times by the Associated Press sports editors, but still figures his best columns are about the people who make Memphis what it is.
Calkins: Penny Hardaway says national championship hopes 'more real'
Penny Hardaway walked in, adjusted the microphone one last time – he always has to raise it higher – and said he still plans on winning that national championship he promised when he was hired a year ago.
"Absolutely," he said.
But having been through a year of coaching, does the task seem harder or easier?
"It seems more real, because I've seen college basketball," he said. "Man, the blueprint is set."
So this is going to be just as much fun next year, isn't it?
Entirely different, but just as compelling.
The team will be more talented. The expectations will be higher. The celebrated newcomer won't be Hardaway himself, but the No. 1 freshman in the country, James Wiseman.
Losses won't be shrugged off as easily. Wins will be expected.
If Memphis doesn't get to the NCAA Tournament, the year will be considered a resounding disappointment.
"I like the pressure of the expectations, I really do," Hardaway said. "Duke is showing and Kentucky is showing that freshmen can play.  They come in and make an impact on the game right away. It's not like they have to wait until their sophomore and junior years. The expectations to me are real when you get those type of players."
That quote is quintessential Hardaway, by the way. It's one of the things we learned about him during the course of the season. Hardaway doesn't say the things that coaches typically say. He has no use for the usual pablum. He doesn't try to make himself look better – or guard against potential disappointment – by lowering expectations.
Most coaches would already be pointing out that next year's team will be very young, that it lost five senior starters and that a highly ranked recruiting class doesn't guarantee anything.
All that is true, too. UCLA, Texas and Indiana all had top 10 recruiting classes last year and none made the NCAA Tournament. John Calipari didn't make the NCAAs his second year at Memphis, even though he added Dajuan Wagner.  Wiseman may well be the No. 1 pick in the NBA draft, but so were Ben Simmons and Markelle Fultz, and neither of those players were able to carry their team to the NCAA Tournament.
So there is potential peril ahead. Hardaway doesn't give a flip.
"I am who I am and I just try to speak the truth from what I see and what I know," he said. "My expectations are always going to be high."
That's why Hardaway gave himself a "B" for his first year at Memphis. Which is crazy, of course. I give him five As.
Recruiting
Hardaway got both Tyler Harris and Alex Lomax, which nobody thought was possible. He beat Calipari and Kentucky for DJ Jeffries and Wiseman. Beyond that, he added promising pieces in Antwann Jones, Malcolm Dandridge, Damion Baugh and others. Coaches outside Memphis already understand they're not going to get the city's best players away from Hardaway. Grade: A.
Excitement
Attendance more than doubled. Every home game was a blast. The radio show was packed again. A year ago, it was hard not to wonder if the program was dying. Pennymania snapped it back to life. Grade: A.
Staff
Hardaway hired an immensely likable former NBA star (Mike Miller), a former NBA coach of the year (Sam Mitchell) and an experienced college assistant with deep ties to the area (Tony Madlock). That's some serious work, right there. Grade: A.
Media/PR
Some worried that Hardaway would have no patience for the media, that he would resist the public demands of the job. Instead, he was always comfortable and often riveting. He made time for fans, too, signing every autograph and posing for every photograph. Grade: A.
---
GEOFF CALKINS: Yes, you can have a picture with Penny Hardaway – and nearly every Memphian does
---
Coaching
Sure, it took Hardaway some time to figure out that the most effective way to use Jeremiah Martin was to put the ball in his hands and let him dominate. And Hardaway never found a way to get the best out of Kyvon Davenport. But he never looked overmatched as a Division I head coach and the team got better throughout the course of the year. Beyond all that, he took a team that finished No. 161 at KenPom.com last year and missed the postseason altogether and guided it to a 58 ranking and a place in the NIT. Grade: A.
Not bad for a glorified AAU coach, right? For a man whose hire generated profound skepticism in the national press? Indeed, the year went so well, the only real complaint that was raised at Tuesday's wrap-up press conference was the failure of Lil Penny to appear.
"Whatever happened to the return of Lil Penny this season?" someone asked.
"We said it was coming back, we didn't say this season," Hardaway said.
But then – just in case next season wasn't already sufficiently tantalizing – he added: "I'm meeting with Nike at the Final Four."
---