For St. Louis Cardinals, 'close' is never good enough
Season starts Thursday in Milwaukee with plenty of links to Memphis Redbirds
The mind will play tricks on a competitor who falls just a little short of his goal. And so, when the St. Louis Cardinals were at AutoZone Park Monday to play the Memphis Redbirds, they were asked to take another glimpse in the rearview mirror at 2018, as they also looked ahead.
The season-opener is Thursday, March 28, in Milwaukee. That is where their focus had shifted. Meanwhile, their memories were a little hazy.
To a man, anyone asked about just missing the postseason in 2018 said the Cardinals were just one game away. In truth, they were 2.5 games behind the Chicago Cubs for the second National League wild card.
But it's understandable that it felt closer; they were in it until the last weekend for the third year in a row. And for the third straight time, they didn't have quite enough to get across the finish line.
The Cardinals missed the playoffs by just one game in 2016. They were four games shy in 2017, and 2.5 last year. But in each case, they were pursuing a wild card berth because the NL Central Division had been out of their reach for a long time.
From 2016 to 2018, the Cardinals have finished no closer than 7.5 games behind the division-winner and as far back as 17.5 games.
"I would remind people they weren't like losing seasons," said John Mozeliak, Cardinals president of baseball operations. "They just weren't postseason. And I'd also remind people of those three years, we've only played a total of three or four games that did not mean something.
"So, we're close."
None of that means that the final days of 2018 were any easier to take. Manager Mike Shildt, who piloted the Redbirds in 2015-2016, replaced Mike Matheny midseason, being promoted from bench coach to interim manager.
While going 41-28, Shildt was given the job full-time and after pushing the Cardinals back into the race for the playoffs, finished fourth in NL Manager of the Year voting.
Nice, but the objective still went unmet.
"Candidly, a frustrating end to the season," Shildt said. "A lot of blood, sweat and tears went into it."
Defense, pitching and lineup all could be better
At the time the Cardinals fired Matheny, they were roundly roasted by their fan base for lousy base running and embarrassing defense; they averaged an MLB-worst 0.82 errors per game 2018.
But Harrison Bader, part of the Redbirds' roster two years ago, looks like a future Gold Glove winner in center field, Paul DeJong was rated the NL's best defensive shortstop in 2018 at fangraphs.com, and now the Cardinals have three-time Gold Glove winner Paul Goldschmidt at first base, fortifying the lineup and providing additional leadership.
Mozeliak wasn't ready to proclaim all the Cardinals' defensive ills cured. And even with nine-time Gold Glove winner Yadier Molina behind the plate and slick-fielding Kolten Wong at second base, it's easy to understand why.
Matt Carpenter, who does not have the arm for third base and not much range, will start there anyway because they need his bat. Marcell Ozuna will start in left field and his shoulder was bothering him so much last season he could barely get the ball back to the infield; his arm has looked better after offseason surgery but is still a question. Dexter Fowler is, to be kind, subpar in right field.
"We weren't kicking the ball around (this spring), so that felt good," Mozeliak said, taking the cautious approach.
An improved defense will make the Cardinals' pitching that much better. The team locked up ace Miles Mikolas with a four-year $68 million contract extension after the 30-year-old went 18-4 with a 2.83 earned run average in 2018 and gave 200 innings. He gets the ball for Thursday's opener at Miller Park.
Jack Flaherty, Michael Wacha, Adam Wainwright and Dakota Hudson fill out the rest of the rotation and Andrew Miller, the lone lefty on the club, and Jordan Hicks and Alex Reyes will do the heavy lifting at the back end of the bullpen. It's a more promising outlook after last year's failed $14 million Greg Holland-as-closer experiment.
"I've seen three teams now, breaking out of big-league camp, this is by far the best team," said DeJong, who was called up in 2017 because of an injury to Wong and ended up taking Aledmys Diaz's job at short.
The addition of Goldschmidt, acquired during an offseason trade with Arizona and then signed to a five-year, $130 million extension this spring, is a huge part of the optimism.
"Very happy on both parts," Shildt said of getting Goldschmidt and having him committed for six years. "One of those deals where I remember where I was when they both happened."
Goldschmidt, 30, has been an all-star six straight seasons. He has three seasons of driving in at least 110 runs and four seasons of hitting 33 to 36 home runs. He strikes out a good bit – who doesn't? – but he also walks a lot and has a career OPS of .930.
Mainly, he gives the Cardinals what they lacked: A player the opposition fears will beat them even if he's in a slump, a threat every single time he's in the batter's box.
And then there's his presence within his own team.
"He's like a godfather in the locker room," said 23-year-old outfielder Tyler O'Neill, who played with the Redbirds part of last season. "Everybody looks up to him with the utmost respect and reverence."
The expectation of expectations
"There is no rebuilding for the Cardinals," Wong told The Daily Memphian. "We're always trying to figure out ways to win championships. So, signing Goldy was something we kind of expected."
And a message to the whole team, not to mention a fan base growing hungry for the return of postseason baseball to Busch Stadium.
Goldschmidt has watched the "Cardinal Way" from afar and had former Cardinals such as Jon Jay and Daniel Descalso as teammates with the Diamondbacks. So, he says he knew the culture in St. Louis and arrived ready to embrace it.
He also understands that missing the postseason three consecutive years ramps up the hopes, dreams and expectations for one and all.
"I don't know if pressure is the right word," Goldschmidt said, "it's that's where the focus is to get to the postseason.
"And once you do that, try to win the whole thing. This organization has a great history of doing that."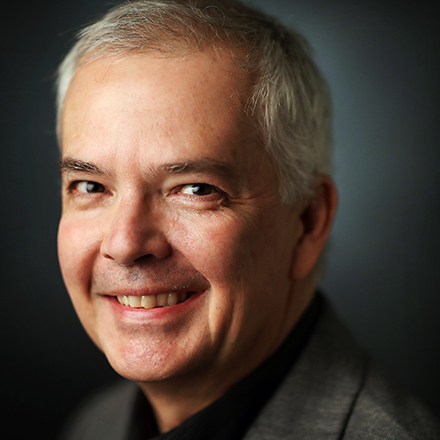 Don Wade
Don Wade has covered Memphis sports since 1998, voted on Baseball's Hall of Fame and the Heisman Trophy, and remains stunned his Kansas City Royals won a second World Series in his lifetime.
---