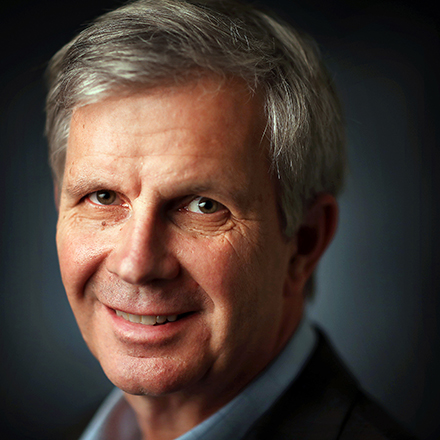 Geoff Calkins
Geoff Calkins has been chronicling Memphis and Memphis sports for more than two decades. He is host of "The Geoff Calkins Show" from 9-11 a.m. M-F on 92.9 FM. Calkins has been named the best sports columnist in the country five times by the Associated Press sports editors, but still figures his best columns are about the people who make Memphis what it is.
Calkins: New TV deal a plus for the Memphis Tigers
So here's what you do, longtime Memphis Tiger fans.
Call your son or daughter. Tell them to send their son or daughter over to your house when they have a chance.
Then say this to your grandson or granddaughter: "I need to get something called ESPN+ so I can watch my Tigers."
They'll fix you right up.
In this way, you can continue to watch Memphis football and basketball, the athletic program will have the money and exposure it needs to thrive and – as an extra bonus – it will bring generations closer together.
So is this a great new TV deal for the American Athletic Conference or what?
"We are extremely pleased," conference commissioner Mike Aresco said in a telephone interview after the deal was announced. "We have come a long way."
Indeed, before exploring the details of the new contract, let's remember what happened back in 2012. In February of that year, the University of Memphis held a joyous press conference to announce it had been invited to join the Big East.
"We have to take this moment and run with it," said Alan Graf, the FedEx executive who helped spearhead the effort. "This is a defining day for our city and our university."
Until it wasn't. 
Because the whole thing fell apart.
The Big East imploded, the seven basketball-only schools took the conference nameplate and left, Louisville bolted for the ACC, and the Power 6 conferences turned into the Power 5.
It was a devastating blow for Memphis and the conference as a whole.
"Six years ago, let's face it, a lot of people thought we wouldn't be around," Aresco said. 
Six years later, the American is not only around, it has a new deal worth roughly $1 billion over 12 years, or roughly $7 million per school each year. By contrast, schools in the Mountain West receive approximately $1 million per season and schools in Conference USA receive approximately $500,000.
"I think it's a huge step," Aresco said. "I don't think anybody thought we'd get a contract of this magnitude."
The catch – although Aresco would rather call it an opportunity – is that a whole bunch of Memphis football and basketball games won't be on your standard ESPN television networks – ESPN, ESPN2, ESPNU – but on something called ESPN+.
What is ESPN+, you ask?
It's a streaming service that ESPN started last April that currently costs $4.99 a month. Think Netflix, but for sports. 
"It's the digital, direct-to-consumer model that is where sports is going," Aresco said. "You've got to be ahead of the curve. The misconception is that we're not going to have as much coverage on their primary networks. We're getting even more coverage on their primary networks but now we are going to much greater exposure for Olympic sports that can be seen on ESPN+."
That's both true and slightly deceptive. The standard ESPN networks will carry 40 conference football games instead of 26 under the current deal and will carry 65 conference basketball games instead of 32 under the current deal. That's definitely more games on ESPN.
But under the current contract, Memphis games that weren't on the ESPN networks were often carried by CBS Sports Network. Those games will go away.
When I asked Aresco if he could predict what percentage of Memphis football and basketball games would be available to those who don't have ESPN+ he said, "We don't know. If Memphis continues to be as good as they've been in football, it's very likely those games will be on the priority networks. And Memphis will be a major basketball brand so I'd think you'd have a better chance to have them on priority networks. But, believe me, it's not going to be hard for people to get ESPN+. That's really where the business is going."
Aresco is right about this, of course. As hard as it may be for some of us to hear. We like the world the way it has always been. We don't want to have to remember another password or add another monthly bill. But I write that as a guy whose words used to be printed on pages and tossed into driveways. Now I'm working at a digital-only shop. 
Times change. People adjust. Not so many years ago, sports fans were outraged that certain games moved to cable instead of network TV. Now cable is considered standard and streaming services are the new thing. I have no doubt that before this 12-year deal is up, we'll think it was silly that anyone was upset about moving games over to ESPN+ . 
So summon that kid (or grandkid) of yours. Sometime before 2020, when the new deal kicks in. Just say, "I need you to show me how to watch the Tigers."
Oh, and then slip them a few bucks.   
---