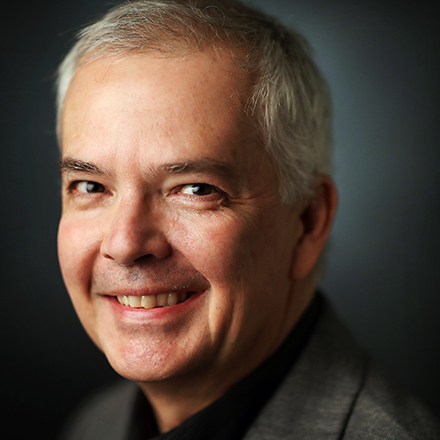 Wade: Warriors vs. Grizzlies not a fair fight, but then the NBA isn't really built for fair fights
It would have been a lot to imagine, but not impossible. Game 7 of the Western Conference Finals. In Denver.
It's the fourth quarter and the Golden State Warriors Traveling All-Star Show is running out of air and running out of time. They lose, the cost of failing to get home-court advantage by a single game, and their title defense dies on a mountain too far.
Meaning, every Memphis Grizzlies player who was part of Wednesday night's victory at FedExForum rightfully would have been able to say, "We did that, we tripped them up."
"Testing ourselves against the best," Grizzlies point guard Mike Conley called it.
Alas, they did not pass the test Wednesday night. The Haves beat the Have Nots 118-103.
The team with everything to play for found its competitive mood and defeated the team trapped in To Convey or Not to Convey Purgatory.
Said Conley: "Convey, it's the first time I really understood what it meant."
Overmatched
The NBA, like life, isn't fair. It's 150 feet from the FedExForum floor to center mass above the court. A high ceiling, as it were.
But is there such a thing as a high ceiling for a small-market team in flyover country?
When Conley walked out on the court for the tipoff Wednesday night, none of his teammates in the starting lineup were with the team in December. Meantime, the Warriors started Stephen Curry, Kevin Durant, Klay Thompson, Draymond Green and DeMarcus "Boogie" Cousins.
"I was talking to K.D. about it during the game, `Y'all are stacked. You got everybody over there,'" Conley said. "And we're working with what we've got … it is what it is."
Still, it took a while for the Warriors to put the Grizzlies down. When Chandler Parsons sank two free throws with 9:25 left in the fourth quarter, the Grizzlies owned their last lead of the night: 92-91.
After that, the Grizzlies were in over their mostly anonymous heads.
"They scrapped and played a really good game," said Warriors coach Steve Kerr. "But our talent just took over."
Durant, who like Curry scored 28 points Wednesday night, was unaware the Warriors (51-23) nudged a half-game in front of the Nuggets for the No. 1 seed. Only eight games remain, including a return engagement in Memphis on April 10.
"Each game is important," he said. "From the eighth seed to the top."
The Grizzlies, whether they want to be or not, are cast in the role of foiling things for the Warriors and other playoff teams, several of whom they have beaten at home lately: Portland, Utah, Houston and even Oklahoma City on a night when Conley didn't play.
"We want to show we're not backing down, not thinking about vacations," said Conley, who scored 22 points against the Warriors and passed Marc Gasol as the franchise's all-time leading scorer.
"If they didn't keep score," said Grizzlies coach J.B. Bickerstaff, even though he was on the wrong side of it, "the game wouldn't be fun."
Home and home
And so, it was fun for a time.
It was fun when Conley knocked down a triple to break the record. It was fun when Jonas Valanciunas (27 points, 13 rebounds) was getting the best of Boogie and others inside.
It wasn't so much fun for the Grizzlies watching Durant's long-striding windmill dunk, though it was impressive and sent a shiver through the arena.
But again, this was a night where you had to get past the fact there was a lot of gold in the stands, a lot of those No. 30 jerseys.
Kenneth and Kimberly Bernard had brought their 4-year-old son, Jaden, to the game, clad in a Curry jersey, and in possession of a little blue and gold basketball bearing Curry's likeness.
Mom and Dad claim Jaden's "infatuation" with Curry happened organically. Curry hit that buzzer-beating 3-pointer before halftime in the Game 1 of the 2018 NBA Finals against the Cleveland Cavaliers, and he flashed one-two-three with his fingers. Jaden has been hooked ever since.
Dad is quick to show a video of Jaden dribbling with both hands and this winter he played on the Oliver Branch YMCA Mini Warriors.
"They lost one game," the proud father said.
As for himself, Kenneth is a Lakers fan. Before that, he was a Cavaliers fan. And before that, a Miami Heat fan. And before that, a Cavs fan. Yes, LeBron. No last name required.
"Where he goes, I go," Kenneth said.
It is the way the NBA is wired. And it is how fandom is passed down from one generation to another.
Conley has been here 12 seasons now, long enough to amass those 11,700 points, and long enough to understand what to expect.
"At least seven, eight times a year, you're gonna see the fans dressed up in the opposing teams' uniforms and be a little bit louder than the home crowd," he said. "It just pushes us more. Because if we can get a 10-point lead in the fourth quarter, those kids wearing Curry and K.D. jerseys, all of a sudden you hear them cheering for the Grizzlies again.
"Just five minutes or so, and convert them back to Grizzlies fans."
If only for a time, if only until the super team's talent takes over. 
---