Gomber's proving ground begins on Redbirds' mound on opening night
Interstate 55 is just a few minutes from AutoZone Park. And once on it and pointed north, the trip to Busch Stadium in St. Louis takes but a few hours.
Austin Gomber knows the way.
Called up multiple times in 2018, Gomber acquitted himself pretty well as a rookie: 6-2 record, 4.44 earned run average over 29 games (11 of them starts), covering 75 innings.
The performance earned Gomber, 25, the opportunity to go to spring training and compete for the last spot in the Cardinals' starting rotation. But the lefthander, who was a fourth-round Cardinals draft pick in 2014 out of Florida Atlantic University, was knocked around to the tune of a 10.64 ERA as he allowed six home runs in 11 innings.
"I wasn't surprised to be coming here," Gomber said Wednesday in the Redbirds' clubhouse, one day before he takes the mound as the team's opening-night starter in a 7:05 p.m. game Thursday against Omaha. "I wasn't one of the 12 best pitchers coming out of spring training."
Summarizing his 2018 season, which also included a 7-3 mark and 3.42 ERA in 68.1 innings for the Redbirds, Gomber called it a "whirlwind."
He threw three scoreless innings in relief in his big-league debut June 2 vs. Pittsburgh and got the Pirates' Starling Marte out swinging for his first major-league strikeout.
In August, he won five games for the Cardinals – the first rookie lefthander to do so since 1913.
When he notched his fifth win of the month with seven strong innings against Cincinnati, his ERA was 2.77.
But three of his last five appearances were rough, including getting tagged for seven earned runs in three innings by the Los Angeles Dodgers and five earned runs in 3.2 innings by the Milwaukee Brewers.
"It's a tough game," Gomber said. "There are going to be ups and downs. A lot of things going on up there – it's obviously on a much bigger scale – so sometimes you can lose sight of the game."
Yet, he isn't in awe of the hitters there. At least, not most of them.  
"To be honest with you, it's really not that much different," he said. "Stadiums are a lot bigger and the games are on TV, but it's really not much different from here. Obviously, you've got outliers like Mike Trout and Nolan Arenado, players like that, that are freaks.
"But the average player there is not much different than the average player here. They're just able to get the job done on a more consistent basis."
First-year Memphis manager Ben Johnson remembers Gomber from when he was scouting for the Arizona Diamondbacks. This was in 2015 and Gomber was putting together a 15-3 record for Class A Peoria, holding hitters to a Midwest League-best .196 batting average.
"He's a big talent," Johnson said, and that's also literally true, as Gomber stands 6-foot-5 and weighs 220 pounds.
"He stood out as someone who could impact a major-league club. The biggest thing for Austin is to not put too much pressure on himself to get to the end result and his ability will take him where he wants to go. He's got major-league stuff, big-league makeup. He just needs a little more polish."
---
"The biggest thing for Austin is to not put too much pressure on himself to get to the end result and his ability will take him where he wants to go."
Ben Johnson, Memphis Redbirds manager
---
Gomber knows as well as anyone, there is always proving to do. His name does not show up on any of the top prospects lists for the Cardinals.
The Cardinals also do not have a lefty starter on the roster and Gomber is starting the opener for Memphis, an indication the big club wants him getting work ASAP in case there is a need.
His perspective is pretty simple about what it takes not just to reach the majors, but to stay there and not find yourself traveling south on I-55.
"You might be plenty good enough at what you do, you just don't do it good enough often enough," Gomber said. "That's my takeaway; it's on a bigger scale and consistency is rewarded.
"A lot of those guys (in St. Louis) were my teammates," he continued. "I'm rooting for them, keeping track of the games, and I'm not wishing any ill will. If I just do my part down here and get better, guys get hurt, stuff happens.
"It's how all of us got up last year, stuff happens."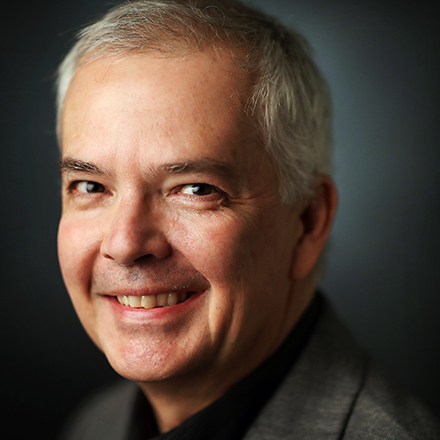 Don Wade
Don Wade has covered Memphis sports since 1998, voted on Baseball's Hall of Fame and the Heisman Trophy, and remains stunned his Kansas City Royals won a second World Series in his lifetime.
---