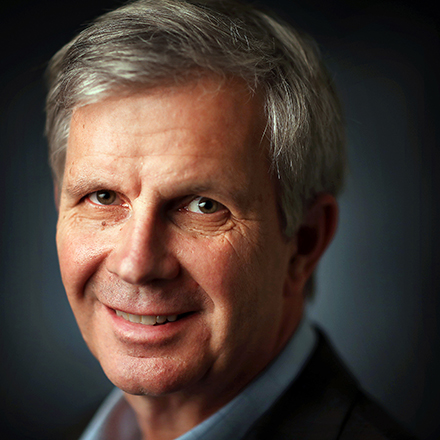 Geoff Calkins
Geoff Calkins has been chronicling Memphis and Memphis sports for more than two decades. He is host of "The Geoff Calkins Show" from 9-11 a.m. M-F on 92.9 FM. Calkins has been named the best sports columnist in the country five times by the Associated Press sports editors, but still figures his best columns are about the people who make Memphis what it is.
Calkins: The not-at-all definitive list of Memphis things (like the Express) that didn't last
That was quick, wasn't it? The Memphis Express experience, I mean. But it got me thinking about other Memphis eras and entities that were gone just about as soon as they arrived. With help from readers, I assembled this list of things that were gone too soon, divided into handy-dandy categories. Feel free to add your own in the comments below! 
The Grizzlies
1. The Christian Laettner era.
2. The Marc Iavaroni era.
3. The Allen Iverson era.
4. Chandler Parsons euphoria.
5. Dunkyland.
6. The Fly Lounge.
7. Drew Gooden.
8. Rade Zagorac.
9. Kevin Love.
10. Battle Ballz.
---
The Tigers
1. The 2008 Final Four banner.
2. Luke Walton, assistant coach.
3. The Larry Porter era.
4. Tubby Smith's honeymoon.
5. "Memphis is where I want to be." – John Calipari, 2009.
6. Liberty Bowl seat licenses.
7. That dinner honoring Calipari's return.
8. Memphis 60, Kansas 51 with 2:12 remaining.
9. The Tic Price era.
10. The Big East.
---
Food
1. Indian Pass Raw Bar.
2. Lyfe Kitchen.
3. The Kitchen at Shelby Farms.
4. Sweetie Pie's.
5. PizzaRev.
6. Tennessee Taco.
7. The Memphis BBQ pork sandwich at Burger King.
8. Cal's Championship Steaks.
9. Any restaurant at that corner of Cooper and Young.
10. The Calkins sandwich.
---
Other sports stuff
1. The Oilers.
2. The Stanford St. Jude Classic.
3. The Mad Dogs.
4. The Maniax.
5. The Tams.
6. The Pharaohs.
7. ALL THE OTHER MINOR LEAGUE TEAMS.
8. The Mike Tyson comeback.
9. Most John Daly appearances at the FedEx St. Jude.
10. Hal Mumme, Memphis Express offensive coordinator.
---
Some Civic Stuff
1. The Fairgrounds water park.
2. A unified school district.
3. The Myron Lowery era.
4. Peabody Place.
5. Muvico 22.
6. Manatee mania.
7. Two lanes on Riverside Drive.
8. Memphis Beat on TNT
9. Electrolux.
And, of course, nothing is quite so fleeting in Memphis as:
10. Patio weather.
---