Memphis Redbirds win opener, giving new manager Ben Johnson first victory
The flag commemorating the Memphis Redbirds' second consecutive Pacific Coast League championship now flies beyond the center field fence.
But the page containing all those W's officially turned Thursday night when Redbirds lefthander Austin Gomber delivered the first pitch of the 2019 season and the 20th year of AutoZone Park.
First-year manager Ben Johnson, who spent his childhood summers running around old Tim McCarver Stadium, began the 144-game journey of trying to fill the cleats of Stubby Clapp – two-time PCL Manager of the Year and now first base coach for the St. Louis Cardinals.
But this manager, these players, and this team will have to write their own story. They penned the first line with a resounding 9-2 victory over Omaha (Kansas City).
"Picking up from the (Triple-A) National Championship Game last year," said second baseman Tommy Edman, who contributed a two-run double, and referencing the Redbirds' 14-4 win over Durham.
Johnson actually was on the losing side of that one as third base coach for Durham. This time, when reliever Giovanny Gallegos struck out Brett Phillips to end the game, catcher Andrew Knizner hung on to the ball and brought it to Johnson.
"He just earned a couple of points on that deal," said Johnson, who also had plans to frame the lineup card from the game. "It's a great feeling to get the first one out of the way. Big deal for me, big deal for my family. And I'm real proud of these guys."
Gomber threw five solid innings in picking up the win and allowed just one run on six hits with no walks and six strikeouts. The Redbirds had ramped up their early 2-1 lead to 6-1 with a four-run fourth inning. Phillips then started the fifth for Omaha with a triple. Gomber worked around it and the Storm Chasers mustered just a single run in the eighth inning off the bullpen.
"Left the guy stranded at third base and got better as game went along," Knizner said. "Fastball was getting more life, curve was getting sharper, slider better location. Change-up was spot-on."
Omaha pitchers walked nine batters and hit four others; starter Heath Fillmyer took the loss and was tagged for six earned runs in four innings. The Redbirds might have had more than their nine runs as they left 12 men on base.
Every Redbird in the starting lineup made a mark – with a hit, a run scored, an RBI, or some combination of the three.
"This is a pretty good lineup," Knizner said. "One through nine is pretty much a three-hole hitter, so you throw that thing across the plate it's probably gonna get hit and get hit a long way."
Roster shuffle begins
Outfielder Johan Mieses had a double, triple and two RBI, but after the game learned he was headed for Double-A Springfield. With the Cardinals activating infielder Jedd Gyorko from the injured list, utility man Drew Robinson was sent down to Memphis and that forced the Redbirds to clear space on their roster.
11 top prospects on Redbirds
As of opening night, the Redbirds' roster featured 11 of the Cardinals' top 30 prospects, as ranked by Baseball America.
They are LHP Genesis Cabrera (No. 6), OF Lane Thomas (No. 7), C Andrew Knizner (No. 8), RHP Ryan Helsley (No. 11), INF Tommy Edman (No. 12), RHP Daniel Ponce de Leon (13), OF Adolis Garcia (No. 15), RHP Jake Woodford (No. 16), INF Edmundo Sosa (No. 22), INF Max Schrock (No. 25), and RHP Giovanny Gallegos (No. 29).
Noteworthy
Memphis designated hitter Ramon Urias blasted the first home run of the season, a two-run shot in the fourth.
First-year Memphis manager Ben Johnson, 37, and who graduated Germantown High School, is the youngest manager in Redbirds history.
The Redbirds won a total of 174 regular-season games over the 2017 and 2018 seasons, the most in a two-year span since the Chickasaws won 174 games in 1933-34.
Redbirds first baseman John Nogowski was 0-for-2, but not hitless – which is say two Omaha pitchers plunked him.
Thursday's announced attendance was 6,386.
Up next
The Redbirds play Omaha again at 7:05 p.m. Friday. The series continues with a 6:35 p.m. game Saturday, 2:05 p.m. Sunday, and 11:05 a.m. Monday.
Last word
"Love winning. That's a season tone-setter. Pitched great, hit great, played good defense." – Memphis Redbirds catcher Andrew Knizner on the team's season-opening 9-2 victory.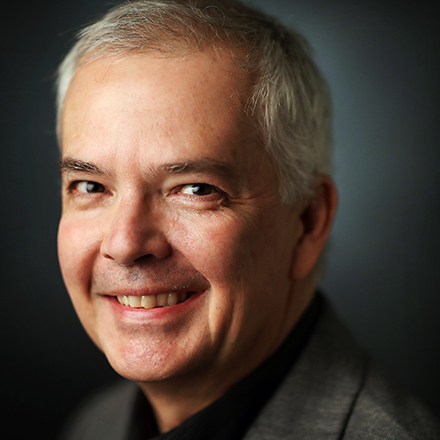 Don Wade
Don Wade has covered Memphis sports since 1998, voted on Baseball's Hall of Fame and the Heisman Trophy, and remains stunned his Kansas City Royals won a second World Series in his lifetime.
---