Grizzlies Postgame: Mavs outlast Grizz in overtime in Dirk Nowitzki's FedExForum farewell
With 20 seconds to play and the Grizzlies leading by 2 points, Dallas Mavericks guard Devin Harris hauled down a rebound and pushed the ball out of a scrum and up the floor, where Mavs forward Dorian Finney-Smith had a lane to the rim and Bruno Caboclo soared in high and true for the game-saving block.
Or not.
That magnificent defensive play was followed by 10 seconds of chaos. The eye couldn't hope to keep up but the official scorer's sheet goes like this:
T.Burke REBOUND
MISS T.Burke Putback Layup
D.Finney-Smith REBOUND
MISS D.Macon 27" 3PT Jump Shot
D.Finney-Smith REBOUND
MISS D.Finney-Smith Putback Layup
S.Mejri REBOUND
S.Mejri Putback Layup
This was a game where Justin Holiday became the eighth Grizzlies non-rookie to set a new career scoring high (30) this season and the 19th (!) different player to lead the team in scoring, an NBA record. 
It was a game where Delon Wright had a second consecutive triple double (20-13-12), Bruno Caboclo had 17 rebounds, and Tyler Zeller (this seasons's 28th man) scored 15.
And it was a game where a backup center named Salah Mejri took over to secure a 129-127 overtime win for a non-playoff team whose powers-that-be probably would have preferred a loss, over a non-playoff team whose powers-that-be probably would have preferred a win.
Perhaps it was fitting that this late-season home/road back-to-back (with an extra day in-between) between the Grizzlies and Mavs would end with no clarity whatsoever about each team's draft positioning.
The Grizzlies won in Dallas over the weekend. The Mavericks won in Memphis. Each team enters the season's final half-week at 32-48.
On the floor, Mejri had 16 of his 19 points in the fourth quarter and overtime. In the extra period, he scored the first seven points in style – a driving dunk, an alley-oop dunk, and 3-pointer – and added a couple of rebounds with it. He even got Dirk Nowitzki to labor off the Mavs' bench and loft his seven-foot-long, 40-year-old frame into the air in celebration.
Mejri's overtime heroics were not enough, though. The Grizzlies fought back to tie it, fell behind again, and then got within a point when Holiday connected on a curling 3-pointer off an inbounds pass, exactly the kind of shot he couldn't get up at the end of regulation. Wright had a final heave to try to win it, but it fell short.
A meaningless late-season NBA game between two teams long out of the playoff race?
Au contraire. This one had major implications … for draft lottery odds, draft positioning, and the retention of picks owed.
As for the latter. The Grizzlies owe a pick to the Boston Celtics if it falls outside the Top 8. They'd rather send it along this summer and erase that obligation from their debt sheet. The Mavs owe the Atlanta Hawks their pick if it falls outside the Top 5. They'd apparently rather keep their pick and kick their debt down the road a piece.
How could you see the difference on the floor with both teams playing hard in a game that went down to the wire and then beyond, in which many of the both team's best players were out for injury or what the NBA is lately calling "load maintenance"?
Well, there was this: NBA teams play with a pecking order, whatever resources they have available. The Grizzlies closed this game with four of their five starters. The Mavs closed it with none of theirs.
---
RELATED STORIES
GRIZZLIES END-OF-SEASON QUESTIONS: Will Mike Conley be traded this summer?
GRIZZLIES END-OF-SEASON QUESTIONS: What did we learn about Jaren Jackson Jr. and Kyle Anderson?
GRIZZLIES END-OF-SEASON QUESTIONS: Is Jonas Valanciunas for real?
GRIZZLIES PODCAST: Mailbag edition
---
Clip of the Night
The mad(cap) scramble cleaned up by Mejri:
holy crap pic.twitter.com/1P01N2uNSw

— James Herbert (@outsidethenba) April 8, 2019
Last Date with Dirk
Dirk Nowitzki has played more games against the Grizzlies (76 including tonight) than any other player and will now finish with a career 1,481 points against the Grizz, second only to Kobe Bryant. 
Nowitzki added only 2 to his total in 12 minutes of action in a FedExForum farewell, but at least that final bucket came in the most Dirkian of fashions: A mid-range fadeway off of one foot, the shot for which he will be most remembered.
The future Hall-of-Famer began his night exchanging courtside pounds and hugs with an in-uniform but inactive Mike Conley and receiving a big ovation when his name was called during starting lineups. 
There were lots of Mavs fans in the building, most of them seemingly wearing "Nowitzki" jerseys. But this felt like the rare occasion when cheers for a visiting player seemed to come from both rooting directions, and it seemed so again, with five minutes to play in regulation, when a loud "WE WANT DIRK" chant bubbled up. The fans didn't get him, of course. But Dirk's given FedExForum plenty over the years. Often more than it really wanted. 
That 1,481 points is only the regular season. Nowitzki averaged 31 a game in a four-game first-round playoff sweep of the Grizzlies in 2006. In Game 3, his broken-play 3-pointer late in regulation forced overtime, and deprived the Grizzlies of a first franchise playoff win. 
Then president of business operations for the Grizzlies, Andy Dolich, told me it was a million-dollar shot for the Grizzlies, and not in a good way.
J.B. Bickerstaff on Dirk's legacy: "I mean, he's changed the game. You look at all the seven-footers we have in our game now, with the face-up skill set and the ability to shoot the three ... a ton of that is because of his influence. 
Standings Watch
At this game's conclusion, the Grizzlies, Mavericks, New Orleans Pelicans, and Washington Wizards were all 32-48, in a four-team jumble for the 6-9 slots heading into May's NBA lottery.
The Wizards went on to lose 113-110 in New York and fall to 32-49. The Pelicans won in Sacramento 133-129 to move to 33-48.
With the entire NBA taking Monday off in deference to the NCAA title game, the four teams' remaining games:
Tuesday:
Grizzlies at Pistons
Celtics at Wizards
Warriors at Pelicans
Suns at Mavericks
Wednesday:
Warriors at Grizzlies
Mavericks at Spurs
The Grizzlies would need to win both of their final two games to clinch at least a share of 9th or to have a chance sole possession of that slot. They'd need to win one of their last two (with the Pelicans losing on Tuesday and the Mavs losing at least one of their final two) to have a chance at a share.
Relevant details: The Pistons, losers of four in a row, are barely hanging onto the East's final playoff spot and will very much want to win on Tuesday night. The Celtics, as of now, still need to win to clinch homecourt advantage in the first round. The Warriors have clinched homecourt throughout the West playoffs. The Spurs have seeding to play for, if they care to.
How will the Warriors approach their final games against New Orleans and Memphis? A hint:
Kerr says his top eight guys in the rotation will each get a rest on Tuesday or Wednesday. Four players will sit on Tuesday in New Orleans and four will sit on Wednesday in Memphis. Kerr says it hasn't been decided yet which players will sit in which games.

— Nick Friedell (@NickFriedell) April 8, 2019
I've been on the record for awhile that it's not really clear what Grizzlies fans should be rooting for. But most Celtics fans would like to see the Grizzlies be bad enough to keep the pick this year. Things could be looking up for them ... 
Looks like Memphis won enough to stick Boston with their 2019 first over rolling it over with less protections ... means the Celts will end up with something like the 9th, 14th, 20th and 22nd picks in a top-heavy Draft. pic.twitter.com/5AIJY5mNL3

— Bill Simmons (@BillSimmons) April 6, 2019
The Tweets Were Watching
Word.@memgrizz | #GrindCity pic.twitter.com/As7UjkNQIe

— FOX Sports Grizzlies (@GrizzliesOnFSSE) April 8, 2019
Elements of Style
On this WrestleMania Sunday, I would say Dirk is kind of the equivalent of the Undertaker. Still gets a pop, still an amazing legend, but yikes it hurts to watch him move. https://t.co/MhafIsKWH8

— Peter Edmiston (@peteredmiston) April 7, 2019
Arena Action
This game featured a "Nacho Cam" scored to theme song – sung live – to the tune of the Village People's "Macho Man." (I'm gonna say no on this one.)
The roster of the Memphis 901 FC soccer squad were introduced to a nice applause and threw out T-shirts.
Also, this happened, and I averted my eyes:
Grizzlies lead 88-83 heading into the 4th Quarter pic.twitter.com/7t5x43eepC

— 929ESPN (@929espn) April 7, 2019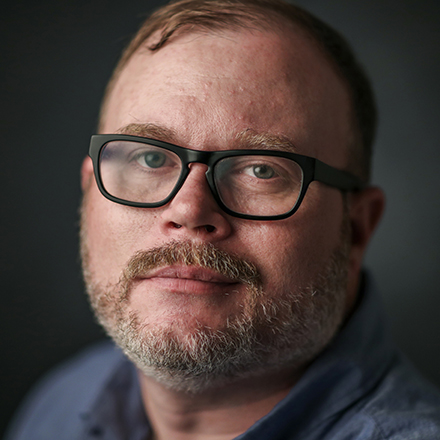 Chris Herrington
Chris Herrington covers the Memphis Grizzlies and writes about Memphis culture, food, and civic life. He lives in the Vollentine-Evergreen neighborhood of Midtown with his wife, two kids, and two dogs.
---