Herrington: A Grizzlies season of half-measures ends with uncertainty
And after all that, we still don't know.
The 2018-2019 Memphis Grizzlies season was about half-measures and dual tracks, and even after 82 games it remains so.
With a wild 132-117 win over the Golden State Warriors in the team's finale on Wednesday night, the Grizzlies finished the season 33-49 and in a three-way tie with the Dallas Mavericks and New Orleans Pelicans for the 7th, 8th, and 9th slots in next month's NBA draft lottery.
The closing kick of this season became about something arcane and unsatisfying but ultimately meaningful to the franchise's future: Draft positioning ahead of the May 14 lottery. And even now the Grizzlies will wait for a random drawing – likely on Friday – for that information. And even that won't bring final clarity.
Whether the Grizzlies retain their first-round pick in this summer's draft (if it falls 1-8) or send it to Boston (if it comes at 9 or beyond) won't be known until that day in May, subject to a lottery whose increased potential for volatility doesn't seem to have been internalized by many.
Contrary to some oddly widespread assertions otherwise, a desire to "convey" this pick, and thus be free of the Sword of Jeff Green (for whom the future pick is owed) hanging over the franchise's head, wasn't something Chris Wallace dreamed up at the trade deadline.
He happened to say the magic word in passing, part of a litany of motivations, in front of a bank of cameras and microphones. But that preference had driven the team's decisions – and had been publicly acknowledged – at least since last summer.
Always compromised
While the Grizzlies fell short of their own preseason happy talk, they essentially met outside expectations, which, from Vegas odds to national media prognostications, had the Grizzlies doing something they had managed to never do in franchise history, in Vancouver or Memphis: Finish with a win total in the 30s.
Everybody touts best-case scenarios in the summer and early fall. It's best to judge organizations by what they do more than merely what they say.
Internally, the Grizzlies thought they could compete for a playoff spot, and that even if they fell a little short, they could still be good enough to send their pick to Boston this summer and move forward unencumbered.
They wanted to prepare a post-Mike Conley/Marc Gasol future while also staying competitive this season.
They used their first high lottery pick in a decade to tab a potential cornerstone, with no thought to short-term fit or impact, in taking 19-year-old big man Jaren Jackson Jr.
In free agency, by signing 25-year-old Kyle Anderson to a four-year contract, they tried to serve both desires simultaneously.
After that, though, they operated more short-term, sacrificing future for present all along the transactional margins: They took a college vet at the top of the second-round in Jevon Carter, who seemed ready to be a backup (oops) but unlikely to be more. They traded one future second-round pick (along with a couple of disappointments) for a veteran wing on a one-year contract (Garrett Temple) and later traded two more future second-round picks (along with a couple more disappointments) for another veteran wing on a one-year contract (Justin Holiday).
They populated their roster before (Shelvin Mack, Omri Casspi) and during (Joakim Noah) the season with veteran stop-gaps, trying to raise their competitive floor this season. It worked only for a sweet little while.
Watching a second straight season falling apart changed things at the trade deadline. The Grizzlies chose one track: the future.
But even then it was the ultimate half-measure: Gasol gone, Conley remaining.
The Grizzlies had waited too long to get satisfying return for their two stars. With a decision on Gasol more pressing, they took what they could get, and it looks better now than it did at the time. Unsatisfied with offers for Conley, they probably wisely chose to punt the decision into the summer.
A desire to "convey" remained. But at the moment when the notion became more widely discussed, it was becoming less operable. What was actually best for the franchise in the range of possible pre-lottery outcomes became less clear the closer you looked. And the team's lineup decisions became governed first by a rash of real injuries (Anderson, Dillon Brooks, Avery Bradley, CJ Miles, Jonas Valanciunas) and second by cautious calculation.
Jackson could have played again, but was an attempt to manipulate draft positioning in a lost season worth any level of risk for the franchise's one true-blue building block? That Conley sat for all of April started as the result of legitimate but typical late-season wear-and-tear and became more about not risking a more momentous decision for player and team this summer.
Season of change?
For the Grizzlies, this summer begins on Thursday, April 11, and while it should be a season of change, the threat of half-measures remains.
The draft lottery may leave the team with a debt still yet to be paid and another incentive to keep riding down dual tracks.
A lack of will may lead to half-measures on the decision-making front, where fans seem to yearn for more significant change, and not without reason.
The Grizzlies – front office, coaching, and players – will begin addressing these questions at Thursday's closing media session, but hints tend to be more plentiful than certitude in that setting.
At the top of the team's basketball pyramid, lead executive Chris Wallace is expected to speak for the franchise on Thursday.
Around the NBA, front office changes are happening. On Wednesday, Phoenix and Minnesota made decisions about two situations that were previously in interim hands. New Orleans and Washington let their own lead executives go in-season and are well into the process of potential new hires. The Los Angeles Lakers, apparently unexpectedly, are moving into a period of certain change.
If the Grizzlies were going to let Wallace go, after 12 years with the franchise and two different stints as the lead basketball executive, wouldn't they have done so already? Speculation on that front is rampant, but not much appears to be known. The franchise seems to be grooming junior executives Tayshaun Prince and Zach Kleiman for greater things, which suggests the kind of major new hire likely to clean house may be unlikely. But it feels too early for Prince and/or Kleiman to take the lead.
Move for move, Wallace has the kind of mixed track record common to any executive with a long one. And the team's most recent set of decisions – the three deals at the deadline, the signing of Bruno Caboclo – all look good. But there's a history of messiness on his resume. You can see it in moves made (the Justin Holiday trade, which seemed to miscalculate the team's status) and more so unmade (the "Brooks brothers" debacle of December, the uncertain handling of Tyreke Evans last winter, the failed O.J. Mayo trade under previous ownership).
There's been a throughline to Wallace's two tenures at the helm, under different owners and in otherwise completely different management teams, through both on-court success and on-court failure: decision-making that feels reactive and execution that often appears sloppy. It's probably no accident that in the aftermath of the Brooks confusion, Kleiman's profile began to rise, with the attorney-by-trade apparently becoming more involved in internal process and external negotiation.
Complainants across eras – sometimes ruefully, sometimes reluctantly – have suggested that Wallace manages up (with his owner) more adeptly than he manages down (to his staff).
A restructured front office – in job titles or just in duties – under Wallace's direction might well succeed; perhaps it did at the deadline. But maybe a lead executive's primary audience isn't always the owner. Can Wallace sell a future to this fan base? (The evidence suggests no.) Can he sell it to Jaren Jackson Jr. and his representatives?
One suspects that clarity on the coaching front needs to follow clarity on the management front. But the general sense around FedExForum is that J.B. Bickerstaff helped his case in the season's second half.
After the deadline, a reshaped roster seemed to perform to or above its talents. And Bickerstaff showed the ability to adapt from a style that may have been more determined by the ball-dominant presence of Marc Gasol. Bickerstaff has always scored well in terms of player-relation skills and locker-room management. There's never been a sense that he doesn't have his team's ear, or its belief.
For all of Wallace's constancy, the Grizzlies have run through head coaches at an unsettling rate. Is it time to have more patience with a coach who isn't a finished product?
Perhaps – that seems to be where the smart money is. But there are real questions about Bickerstaff's game management, offensive creativity, and use of players. His decision to start Chandler Parsons at small forward – after Parsons himself had said it was no longer his optimal position and after the Grizzlies had just signed Anderson – was a curious one, and the too-much-too-soon approach with Parsons might have gotten his comeback bid off-track even before things got nasty with the guys upstairs.
Bickerstaff seemed to lean too heavily on veterans Garrett Temple, Shelvin Mack, and JaMychal Green, even after diminishing returns began to set in.
Was he too cautious and too conservative in his deployment of Jackson? That's a more debatable matter.
As far as the roster, I think I can speak for the whole of the Grizzlies media in being thankful we won't hear from all 28 who took the floor this season.
But the Grizzlies enter this summer with many players who have obvious decisions to make and many more about whom the Grizzlies have their own decisions.
It's unlikely anything substantive happens for a couple of months. First date to remember: June 13, when Jonas Valanciunas has to decide whether to opt-in to his $17.6 million salary for next season.
But he's not the top of the pecking order. That would be Mike Conley, who addressed the home crowd before Wednesday night's season finale.
"It's been a challenging year for all of us," he said, smiling.
He also said he looked forward to seeing us all next season. He didn't say in what uniform. In that regard, he's just like us: He doesn't know.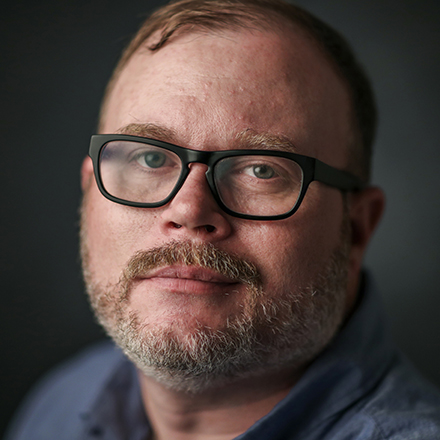 Chris Herrington
Chris Herrington covers the Memphis Grizzlies and writes about Memphis culture, food, and civic life. He lives in the Vollentine-Evergreen neighborhood of Midtown with his wife, two kids, and two dogs.
---