Grizzlies forward Kyle Anderson to have shoulder surgery
Grizzlies forward Kyle Anderson is slated to have shoulder surgery next week, according to multiple sources with knowledge of the situation.
After missing the final 30 games of his first season with the franchise due to shoulder soreness, Anderson will undergo thoracic outlet decompression surgery, a procedure that will remove part of his top right rib, a small bone near the clavicle, in a process meant to remove pressure in that area, which controls muscle movement and feeling in the shoulder.
Anderson is expected to be cleared to resume physical activity later in the summer, with the expectation of full participation when training camp opens for the 2019-2020 season.
Thoracic outlet decompression surgery is the same procedure recently performed on Los Angeles Lakers forward Brandon Ingram, although for different underlying reasons.
Sources specify that Anderson does not have "thoracic outlet syndrome," the diagnosis given to current Orlando Magic and former Philadelphia 76ers guard Markelle Fultz, who has battled shoulder issues throughout his first two NBA seasons.
Rare in basketball, thoracic outlet surgery has become common in baseball, particularly among pitchers, and repetitive sports-related activities are among the most common causes of thoracic outlet issues, according to the Mayo Clinic.
Treatment for thoracic outlet issues typically starts with physical therapy and "pain relief measures," per Mayo. These treatments are usually sufficient, but in some cases surgery is recommended.
Anderson's soreness was initially treated with therapy.
Anderson first saw a specialist in early February. He had an MRI on the shoulder on February 21, per head coach J.B. Bickerstaff in a pregame media session that day, and received an anesthetic injection in early March in hopes of alleviating soreness in the shoulder.
The injection in early March was the team's most recent medical update on Anderson. He was assumed out for the season, something Bickerstaff confirmed in early April.
While Anderson saw multiple specialists and went through this range of treatments, sources say it was done with the intent of ruling out other issues. Surgery was always considered a potential outcome.
Anderson's injury-marred debut season continued an unfortunate recent free agent trend for the Grizzlies, with each of the team's past five top outside free-agent signings (based on contract size) missing double-digit games due to injury:
2018: Kyle Anderson (43 games played, sprained ankle/shoulder soreness)
2017: Ben McLemore (56 games played, fractured his foot in the summer after signing with the team)
2016: Chandler Parsons (34 games played, knee ailments old and new)
2015: Brandan Wright (12 games played, knee soreness that resulted in surgery)
2014: Vince Carter (66 games played, limited to start the season after bone spur surgery over the prior summer).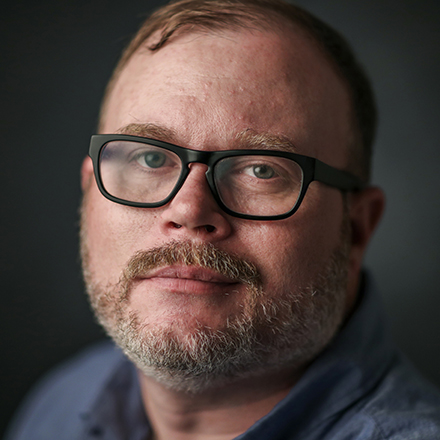 Chris Herrington
Chris Herrington covers the Memphis Grizzlies and writes about Memphis culture, food, and civic life. He lives in the Vollentine-Evergreen neighborhood of Midtown with his wife, two kids, and two dogs.
---