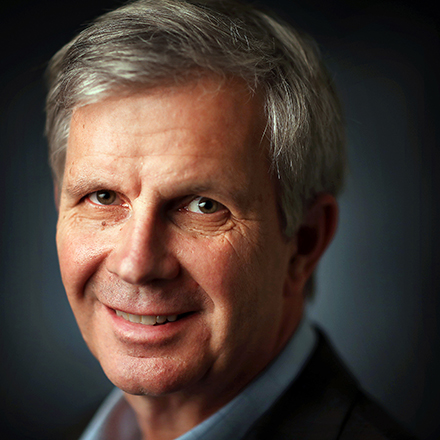 Geoff Calkins
Geoff Calkins has been chronicling Memphis and Memphis sports for more than two decades. He is host of "The Geoff Calkins Show" from 9-11 a.m. M-F on 92.9 FM. Calkins has been named the best sports columnist in the country five times by the Associated Press sports editors, but still figures his best columns are about the people who make Memphis what it is.
Calkins: Can a 30-year-old whiz kid save the Grizzlies?
The Memphis Grizzlies have hired a guy to lead their basketball department who is 30 years old, who has worked in the NBA for just four years, who declined to say exactly when he started working on the personnel side of the business, and who looks like a kid who might be swinging by Saturday evening to take your daughter to the prom.
I say we give him a chance. What other choice is there? I say we pull for  Zach Kleiman to become the most accomplished, famous and beloved Zach in the history of the franchise.
"At the end of the day, my age is what it is," said Kleiman, in his first comments to the media since being named executive vice president of basketball operations. "Nobody is going to give me any kind of credibility or recognition or credit out of the gate. It's my intention to work tirelessly and build out the right team and work smarter and work harder to earn the trust of the fans."
Either that, or he'll get fired.  Perhaps awkwardly, on some future exit-interview day.
But in the meantime, there's nothing to do but hope that Grizzlies president Jason Wexler was right when he decided to – as he put it – "bet on talent."
---
Chris Herrington: Grizzlies Q&A: Wexler and Kleiman discuss the team's evolving leadership
---
There were other bets to be made, of course. The Grizzlies could have bet on experience. They could have bet on a proven track record of success. They could have bet on – and this would have been wildly popular – Shane Battier. 
Instead, they bet on Kleiman, who isn't as old as Mike Conley or Joakim Noah and hasn't been in the league as long as Jonas Valanciunas or Avery Bradley. 
This does not mean that Kleiman can't be a smashing success. Indeed, Kleiman's hire is part of a larger trend across professional sports.
Theo Epstein was 28 when the Boston Red Sox hired him as general manager. John Chakya was 26 when the Arizona Coyotes hired him as GM. Kyle Dubas was 32 when he got the GM job with the Toronto Maple Leafs.
Or just look at the NBA. The Oklahoma City Thunder hired Sam Presti at 30, the Orlando Magic hired Rob Hennigan at 30 and the Milwaukee Bucks hired Jon Horst at 34.
Youth is not an impediment to success in professional sports. Sometimes inflexible experience is the impediment. Indeed, the real mystery is why Pera – who started Ubiquiti at 27, and was named one of the 10 youngest billionaires in the world by the time he was 36 – stuck with an old-school general manager in Wallace for as long as he did.
---
Clay Bailey: New Grizzlies leadership addresses changes, new philosophy
---
Now the Grizzlies say they are changing their approach. They're trying to be more intentional, more progressive and more focused on process.
"I think the situation over the last couple years is that we've been a little bit reactive instead of proactive, and we've been situational instead of strategic in our decision-making and basketball operations," Wexler said. "There was, I think, a recognition that we needed to pull back and bring a different approach and philosophy to how we went about organizing ourselves and organizing our decision-making going forward."
A quibble, of course, is that the Grizzlies' new front office failed their first day of decision-making in the way they fired J.B. Bickerstaff and demoted Wallace. Wexler said the Grizzlies were just trying to protect the players from answering awkward questions. But instead, they humiliated two men who deserved better. They also protected themselves in the process, from having to show up at the media event to explain their decisions, and from having to deal with the remarks of players unhappy with Bickerstaff's dismissal.
But that was just one day. There's no reason to think it will be representative. The Grizzlies front office has needed a modern makeover for a very long time. Now it has finally has had one. 
---
Chris Herrington: Herrington: Fast thoughts on the Grizzlies' front-office/coaching changes
---
Kleiman has been preparing to lead a personnel department since he was a teenager in Chicago, a high school basketball player who was "the kid who could shoot and think the game a little bit but didn't get off the bench very much." He majored in psychology in USC because he thought that would help him deal with people. He went to Duke Law School because it has a robust sports law program. He took a job with the New York law firm that represents the NBA because he wanted experience on that end of things.
"I was that idiot kid a while ago who, oddly enough, set out to plot a course to have this opportunity down the line," said Kleiman.
Now he's going to set out to plot a course to return the Grizzlies to the playoffs.  
Will it work?
There's no way to know, of course. That would be true no matter whom the Grizzlies hired. The great Jerry West couldn't manage to win a playoff game in Memphis. This job requires both skill and good fortune. It would help if the Grizzlies could win the NBA draft lottery and draft Zion Williamson. Presti, after all, began his celebrated run as general manager by drafting Kevin Durant, which any idiot could have done.
---
Don Wade: Drawing puts Grizzlies in 8th position heading into May 14 NBA Draft Lottery
---
So here's to fresh faces and fresh ideas. Here's to the right bounce of the pingpong balls. And here's to a kid from Chicago who planned meticulously for the day he would be running an NBA franchise.
May his plans for the Grizzlies be as fruitful.
---