Grizzlies Q&A: Wexler and Kleiman discuss the team's evolving leadership
On Friday afternoon, Grizzlies team president Jason Wexler and vice president of basketball operations Zach Kleiman sat down with Daily Memphian writers and editors Chris Herrington, Geoff Calkins, Don Wade and Clay Bailey for a 40-minute conversation about their new roles with the organization, the decision to make major front-office and coaching changes, and the path ahead.
We talked about whether Kleiman, age 30, is ready to lead an NBA basketball operations staff, what Wexler's role will be, how Thursday's decision went down, what the franchise will look for in new front office and coaching hires, and more. 
Here's a portion of our interview, edited for both length and clarity: 
DAILY MEMPHIAN: What led up to the battery of decisions that were made yesterday and what's the rationale behind them?
Jason Wexler: I think the situation over the past couple of years is that we've been a little bit reactive rather than proactive. We've been situational rather than strategic in our basketball operations decision-making. I think this was a recognition that we needed to pull back and bring a different approach and philosophy to how we organize ourselves and how we organize our decision-making going forward.
DM: What about the coaching decision?
Wexler: With respect to that, if we were pulling back like we are and restructuring our front office and thinking about how we best go forward, then starting with a clean slate on the coaching front was the best strategic, long-term solution for our situation.
DM: Are you (Kleiman) ready to be a GM? You will be the lead basketball executive, right?
Kleiman: I will.
DM: Explain to Grizzlies fans why they should feel confident in you in that job.
Kleiman: I recognize that I'm relatively young for this role. No one is going to give me recognition or credibility out of the gate. It's my intention to work tirelessly and build out the right team, to work smarter and work harder to earn the trust of the fans. And I'm confident I'll be able to do so. I look forward to proving myself.
DM: What prepares you for this?
Kleiman: I've been a basketball guy for a long time. It might be a slightly different approach, but I don't think it's a completely non-traditional path in the modern NBA. Through undergrad and law school, I worked for a number of teams. I worked for the Lakers and Bobcats and Knicks. I tailored my studies along that line as well. I've been a deep follower of the game and when I was afforded the opportunity, started to prove I had some sense of what I was talking about with on-court stuff, with personnel stuff.
Of course, I recognize what I am and I recognize what I'm not. And we're actively starting to work on fleshing out the rest of the staff, actively pursuing individuals who have not only the personnel experience but (experience in) navigating other issues a front office comes across. I like to think I'm self-aware enough to know what I bring to the table and how I can complement that as we build this out.
DM: What is the answer to those things? What are you and what are you not?
Kleiman: I do think that I know the game well, and I look forward to, over the course of the moves we make, showing that I'm very capable in navigating those types of decisions. Between my legal background and organization skills, I think in terms of process and systems and making sure we're thinking through things in a strategic and purposeful way, which is really what this is going to be about. There's going to be process behind what we do.
DM: What needs to be bolstered?
Kleiman: Just in terms of years of experience, a lot of people are going to say, "Why is this chance being afforded to this kid who's only been doing it for so long?" Having people who have navigated dealing with agents, with other teams, even with media for many years is of great value. From the personnel end, we recognize the need to have people who have been in the gym for many years. But the theme across all the hires we're going to make as we build this out is that we want people who are going to work really hard and are going to collaborate well together.
DM: How many roles do you envision filling?
Wexler: We're being a little vague on that with intention. We're looking for really talented people, and different people in the league bring different skill sets. We're not trying to define a role and finding a person for it. We're trying to hire great people while making sure we have all of our bases covered. I think you'll see multiple hires. How many and in exactly what positions will depend on the people and the skill sets they bring.
DM: In the past, the idea seemed to be rebuild to a point but try to stay competitive and operate on dual tracks. In part, there seemed to be a kind of fear, I guess, that this market wouldn't support a complete rebuild. What concerns do you have about telling a ticket-buying public, hey, you may be looking at a three- to five-year process?
Kleiman: The goal is long-term sustainable success. We're not going to make moves in the short term that sacrifice that, but that's not to say we're not very happy with a lot of the things we already have in the mix.
There's no "five-year process." Notions like that aren't even on the radar.
Wexler: The flipside of that, in terms of our fan base, is that renewals have been strong this year. We're at the situation where we've worked hard to build up our fan base, and our core fan base is as large as it's ever been. They have stuck by our side and have shown a willingness to exercise a little bit of patience, a little bit of optimism. It's not a situation where we're operating from a mode of fear. We've been in this market long enough where we have generational fans for the first time and people who understand the ebbs and flows of a franchise now. There's not that overhanging fear that there was 10 years ago.
DM: As someone who now has his hands on the wheel on both sides of the building, how much should business concerns impact basketball decisions?
Wexler: We've always, in my time here, which has been under Robert (Pera)'s tenure, tried to build the best possible basketball outcome first. And then my responsibility on the business side is to make sure that performs as well as it can, following basketball's lead.
DM: What's your level of involvement going to be on the basketball side?
Wexler: It's similar but different to Zach. I know what I know and what I don't know. I won't be the guy saying, "College player X is better than college player Y," or, "I looked at film and this guy has this skill set but lacks this other skill set." That's not my role in this thing. My role is to get the best possible people and the best possible systems and give them the best possible tools and create a situation where as they collaborate we have the highest likelihood of the best possible outcome. I'm there to help build the organization and structure. I'm not there to walk into the gym and go, "That's the guy."
DM: Why were you or Robert confident that Zach is the "best possible people," as opposed to a more experienced basketball person?
Wexler: I believe I'm betting on talent. I've gotten to see Zach up close. I've always been thrown into the deep end in my career, and Zach has been thrown into the deep end in his career, with weights on his ankles too. And he's more than floated. He's swam. When you see that up close, you grow confident that you can keep him in the deep end of the pool and he's going to do fantastic.
Related articles
DM: On Thursday's decisions, when did they actually come about and did anything said during exit interviews accelerate it?
Wexler: In those kinds of situations, there are no good options. You try to find the least bad option, because you're dealing with well-liked, respected people who find themselves in different positions or without a position. Although the decision had been made prior to that, our approach was that we were either going to be looking at putting 15-plus players in the position of having awkward conversations in their exit interviews or we could try and get through an innocuous exit-interview day and get on with decisions that were going to be made. Unfortunately, it didn't play out that way. It was messy, and that was not our intention. We tried to pick the less bad option.
DM: Do you think you did?
Wexler: It's hard to say we did in retrospect. But at the same time, if we'd taken a different path it would have been problematic in a different way.
DM: You've both talked about knowing what you know and what you don't. It seems like an underlying tension in the NBA is between old school and new school, the former players/coaches and people who don't come from that kind of background. You are both of the newer model. How self-aware do you feel like you need to be about that in terms of dealing with people and in filling out the organization? And is that an issue in terms of effectively communicating across that divide?
Kleiman: Very much so. I think that's something that we're well aware of. We're of a mindset that everything matters. We want a diversity of thought in what we're doing. We're going to pay attention to what an old-school approach says, but I think there are different layers even within that. But it all matters.
DM: You mentioned you wanted to be less reactive. You all were here while you were being reactive, and Robert was certainly very involved. Why would it be qualitatively different? How much of a change is this?
Wexler: I think you'll see over the coming weeks and months that it's going to be a pretty substantive new approach. In the past, where the team felt like it was close, it's easy to see how you could fall into a mode of situational thinking. I think what you'll see over time is that there's a way to be successful and strategic and not just successful and situational.
DM: There was a sense that things began to change internally after the Brooks trade mess in December. Zach's name began to pop up as someone participating in trade negotiations at the deadline. In terms of changing the process, how much of that shift began in-season?
Wexler: Zach's role obviously elevated over the course of the year, but to really implement systemic change across the board, we're talking about substantive building of models, systems, tools that aren't in place or aren't being maximized currently. That's hard to do from the seat Zach was in.
DM: "Tools and systems" is pretty vague. You've been here for four years, what's something specific you've seen that's begun to change or needs to change going forward?
Kleiman: It's fair to acknowledge at this point that, yes, my level of responsibility and the range of things in my purview did begin to change over the course of the year. I anticipate taking a step back and kind of looking at what we're building out from here. Seeing what's been done here and in other organizations, I think I have a pretty strong grasp on what we need to improve.
DM: I'll be specific. The "Brooks" trade seemed to be a result not only of miscommunication among franchises but miscommunication within franchises. Soon after that, there was an article in The Athletic where one NBA GM talked about having a database that tracks all communication with other teams. Do the Grizzlies do a good job of keeping track of internal communication, and if not, is that something that might change?
Kleiman: I'm not going to go into the specifics of it, but handling communications effectively, both in terms of dealing directly with people and in terms of how we digest and track those conversations, particularly as it pertains to engaging with other teams and agents, that's important. Those are the types of things that are very much on our radar.
DM: Going forward, what are you looking for in a new coach?
Kleiman: There are a number of attributes that we intend to prioritize in a coaching search. First and foremost is X's and O's. We want an individual who can come to the table strong both in in-game strategy and big-picture schemes. That's critical.
Communication is also paramount. We want someone who communicates effectively to players, to their own staff, and manages a staff effectively. We want someone who's going to work with us effectively, of course. Ability to develop players, to support them on and off the court.
DM: How much is the keeping or conveying the draft pick going to matter in terms of structuring what will happen in the future?
Kleiman: It's a piece of information that will help inform our approach within a larger plan. It won't dictate where we intend to get to over time. And it's out of our control.
DM: Timetable on new hires?
Wexler: Getting the right people is more important than setting an artificial timetable. We're moving with pace and purpose, but we're not focused on any dates.
DM: What's Robert's role? He was very upfront (in his December interview with The Daily Memphian) that he was very involved.
Kleiman: The way things are going to work, we're going to have our basketball group, with Jason offering oversight and support and collaborating on process, and the basketball group, I and the staff, we're going to develop recommendations. Those are going to be fleshed out by us collaboratively and I'll send it up, like any other team does, for ownership approval. Jason and I both speak to Robert actively, and proactively.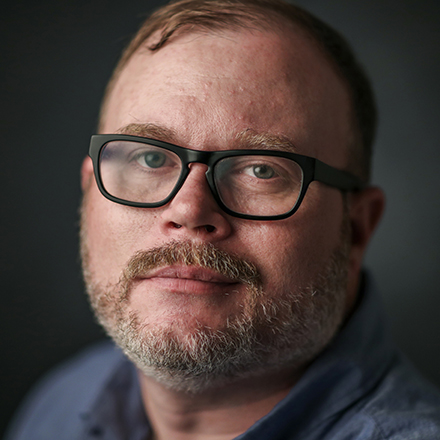 Chris Herrington
Chris Herrington covers the Memphis Grizzlies and writes about Memphis culture, food, and civic life. He lives in the Vollentine-Evergreen neighborhood of Midtown with his wife, two kids, and two dogs.
---