Tigers defense forces offense to respond in Friday Night Stripes spring game
Friday Night Stripes was a departure from the usual University of Memphis offensive showcase. The defense showed they could hold their own in front of a few thousand Tigers fans and former players.
They started the night by forcing two three-and-outs before the offense could score. 
"I thought it was a good mix," Tigers head coach Mike Norvell said. "I thought the defense played well. The offense had a couple of series but weren't able to get in a rhythm. Then what I was proud of was when the scrimmage went on, they kept playing. They didn't start to panic."
Brady White led the first two scoring drives of the night. He threw a 17-yard touchdown pass to Patrick Taylor then Kenneth Gainwell took a handoff 45 yards for a touchdown.
White finished his night with a 17-yard touchdown pass to Joey Magnifico. 
The scrimmage came to a close for the Tigers starter after six drives. He did not play during the radio vs. television guest coach scrimmage. The former Arizona State quarterback tallied 167 passing yards and two touchdowns. 
"This is another year under my belt, I'm more comfortable," White said after the scrimmage. "I'm really able to enjoy the experience and have fun with my teammates."
Brady McBride led seven drives, but only one ended in a touchdown. That was a 13-yard pass to Kedarian Jones after Magnifico gained 39 yards with a one-handed catch. 
Damonte Coxie only pulled in one catch in limited time on the field. It was a 19-yard leaping grab on a pass from McBride. 
Gainwell rushed four times for 69 yards and the one score. Kylan Watkins added 11 rushes for 55 yards. Taylor only carried the ball one time, which was the first play of the game.
Neither Markevion Quinn or Connor Adair led a scoring drive. Quinn recorded the only interception and fumble of the game.  
Chris Claybrooks made several impressive plays in the secondary. He recorded one pass breakup and a big hit on a pass play. Zay Cullens added a big hit of his own as well. 
The defensive line totaled four sacks in Adam Fuller's defensive front. One ended in a strip sack of  Quinn. Despite John Tate and O'Bryan Goodson not playing, the defensive line consistently pressured the backfield. 
"We grind a lot," Thomas Pickens said. "Our defensive line got a lot better. Our backend is putting it together. I feel like we're going to be better this year."
Television topped radio in the guest coaching game. The one score came off a pick-six from Pickens. 
The offensive line struggled with false starts throughout the scrimmage. Left tackle Obinna Eze picked up two flags for false starts, which stalled any progress the Tigers made on that drive. 
Ryan Silverfield's unit collected two more penalties in the scrimmage. Being in a game-like atmosphere was supposed to prepare the young offensive line for the future. 
"I thought there was some bright moments," Norvell said. "We handled movement well at times, but there was some critical mistakes we had that we need to get cleaned up."
Former players lined the sidelines: Anthony Miller, Tony Pollard, Darrell Henderson, Trevon Tate, Evan Michael, Spencer Smith, Rob Bertling, Doroland Dorceus, Emmanuel Cooper, Drew Kyser, Curtis Akins, Roger Joseph and Phil Mayhue all showed up to cheer on their former program. 
Alumni met with Norvell in the south endzone in between the second quarter and special guest period. They were welcomed onto the field at the end of the festivities. 
"It's special," Norvell said. "It's something I wanted to do since I've been here – wanting to reconnect with former players. Because once you're a Tiger, you're always a Tiger. These guys helped build the foundation."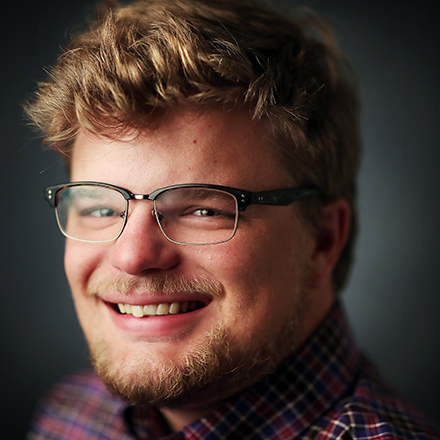 Jonah Jordan
Jonah Jordan was born and raised in Memphis, graduated from the University of Memphis and has covered the Memphis Tigers for three years. When he's not writing, he enjoys golfing and eating barbecue.
---