Is Grizzlies' Delon Wright ready to be Mike Conley's successor?
It was September of 2015 and Grizzlies guard Delon Wright was a rookie about to begin his first NBA season with the Toronto Raptors. His older brother, Dorell Wright, had just finished playing in the league for more than a decade and was playing professionally in China.
But first, Big Bro penned a letter to Little Bro via The Players' Tribune. Dorell offered up sage advice, starting with this:
"First, run away from the card games on the team plane."
If only he had told O.J. Mayo …
Anyway, Dorell continued by telling Delon he would have to be on guard for women with agendas, learn how to manage his time and his money, learn to say no to all the freeloaders in L.A. wanting tickets, respect the refs so they would respect him back, and accept that he might have to wait for his turn.
"You might catch a few DNP-CDs for whatever reason," Dorell wrote. "No matter what, just continue believing …"
Because Delon was just beginning his career, Dorell had no way of knowing that in 2019 his little brother would be part of a deadline deal that would bring Marc Gasol to the Raptors and send Delon to a Grizzlies team reshuffling its roster.
Nor could he know that he should have said something about handling the excitement that comes with putting up a triple-double. Although Delon seemed to do fine with that. He had three triple-doubles in the Grizzlies' last four games of the season.
The first was a 26-point game with 14 assists and 10 rebounds at Dallas. Then at FedExForum against the Mavericks he scored 20 points with 13 boards and 12 assists. He stepped back from Russell Westbrook Land against Detroit, although he had 15 points, and then finished with a flourish in a win over the Golden State Warriors: 13 points, 11 rebounds and 11 assists.
"The first one was surprising," Wright said at the Grizzlies' recent exit interviews. "And then after I got that one, everybody was encouraging me to get another one."
The strong stretch run gave Wright an average of 12.2 points, 5.4 rebounds and 5.3 assists with Memphis over 26 games, 11 of them starts.
If the Grizzlies trade veteran point guard Mike Conley, which seems more likely than not at this point, Wright could be the heir apparent.
At 6-foot-5, Wright gives the Grizzlies some versatility in the backcourt. Wright has a $3.64 qualifying offer that the Grizzlies are likely to extend; he is a restricted free agent this summer and the Grizzlies would maintain the right to match any other offer Wright receives. He turns 27 on April 26.
"Whatever happens, happens," Wright said. "When my agent first spoke to me about the trade here, I was happy about the situation. I'd be happy to come back here."
For his career, he averages 7.4 points, 2.8 rebounds and 2.7 assists with a pedestrian 3-point shooting percentage of 33.2. He was just 20 of 78 from distance for 25.6 percent with the Grizzlies.
But he showed a lot of all-round offensive game, albeit at a time of the season when stats can more easily be inflated.
Conley's scouting report: "As far as his game is concerned, he's pretty solid. Obviously, he's going to be working on his shot. Being a knockdown shooter is going to open up the floor even more for a guy like him.
"But for him to continue to grow and make steps, it's got to be the vocal side of it, take charge as a point guard. He does all the things just naturally, he just doesn't speak very loud. He's very reserved and quiet. He's a young me, man."
Wright agreed with Conley's assessment, saying, "Sometimes, it's hard (to speak up) because it's not in your nature."
Sitting as much as he did his first two years in Toronto – he played just 27 games each season, picking up those DNP-CDs his brother predicted – led him to wonder when his chance would come and what he would do with it.
"Sometimes, I kind of doubt what I can do," he admitted.
But with the trade to Memphis came fresh opportunity.
"I played with a lot more freedom with us having a lot of players out," he said. "I felt like it was time for me to step up and further what I could do.
"Just being able to guard ones and twos, sometimes, threes, it helps if we go big and we can switch a lot," Wright added. "My whole reason for wanting to get in a better situation was showing that I can potentially be a starting-type point guard.
"If it's here or somewhere else, I feel I'm pretty much ready for that."
No doubt, Big Brother would agree. But what he said at the end of his letter to Rookie Delon bears repeating:
"And remember, just step away from the card games."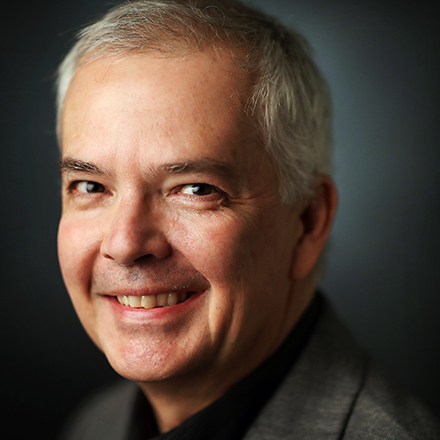 Don Wade
Don Wade has covered Memphis sports since 1998, voted on Baseball's Hall of Fame and the Heisman Trophy, and remains stunned his Kansas City Royals won a second World Series in his lifetime.
---