Achiuwa reportedly visiting Tigers next Monday; Watford delays his decision
Five-star forward Precious Achiuwa will officially visit Memphis starting Monday, April 22, according to Evan Daniels of 247Sports
Achiuwa, a forward who attends Montverde Academy outside of Orlando, scored 15 points and grabbed 11 rebounds for Team World during last week's Nike Hoops Summit. James Wiseman tallied 12 points, eight rebounds and six blocks for Team USA, which won the game 93-87. 
The 6-foot-9 Achiuwa led the McDonald's All-American game in scoring with 22 points. He picked up nine rebounds for the winning East squad. Wiseman and Trendon Watford, who is also heavily recruited by the Tigers, to play in the McDonald's game.
Achiuwa was in Memphis for an unofficial visit during March Madness last October. Kansas and North Carolina were able to secure official visits from the forward earlier this year. Connecticut and Georgia are the other two teams that factor heavily into the Nigerian native's process.
Memphis, along with all the other interested schools, must wait for a decision. Achiuwa has often stated he will take his time, possibly waiting until well into May.
If the No. 13 overall player in the class of 2019 were to commit to the Tigers, Coach Penny Hardaway would have the No. 2 overall class in the nation. Only Arizona's class of Nico Mannion and Josh Green would be ranked higher.
Trendon Watford announces a delay in his college decision
Despite recently confirming he would sign for his college career on April 20, five-star forward Trendon Watford will not make a college decision at the Jordan Brand Classic. 
Due to the Jordan Brand game not being televised this year I will be postponing my announcement. New announcement date will be coming soon. ????????

— Trendon Watford (@Trendon_2) April 15, 2019
The Jordan Brand Classic will not be televised, which is how Watford planned to announce his decision. Memphis signees James Wiseman and DJ Jeffries are on the same team as the Alabama native in the all-star game. 
Jeffries and Wiseman plan to continue encouraging Watford at the Jordan Brand Classic to join them at Memphis. They recruit him as hard as Tiger coaches Penny Hardaway and Mike Miller. 
According to 247Sports, if Watford commits to Memphis the Tigers class would rise from No. 9 to No. 3 in the nation. Arizona and Kentucky would have higher-ranked classes. 
"I always tell him to come be with me and James and win a national championship," Jeffries said before last week's Jack Jones Shootout at MUS. "Me, James, Malcolm, Tyler, A-Lo. Just help us win."
Watford's recruitment changed significantly over the past month. Alabama changed head coaches, hiring Nate Oats from Buffalo. Duke still lingers and LSU suspended and reinstated coach Will Wade. LSU played a serious role in his process before the FBI drama surrounding Wade. 
Four-star shooting guard Lester Quinones, another high priority for the Tigers, is being recruited by LSU. He is taking visits to Indiana and Michigan before making a decision. Maryland is also involved with the sharp-shooting guard.
"I feel like they (the Memphis staff) know what they're going to get," Jeffries said. "I feel like they're going to Trendon and Lester. I feel like we have a pretty good chance to get both of them."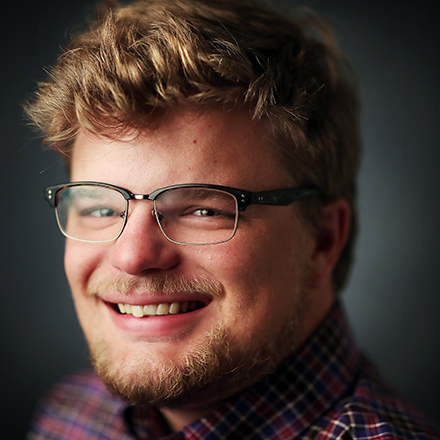 Jonah Jordan
Jonah Jordan was born and raised in Memphis, graduated from the University of Memphis and has covered the Memphis Tigers for three years. When he's not writing, he enjoys golfing and eating barbecue.
---