Grizzlies hire former NBA GMs Rich Cho and Glen Grunwald to front office posts
After saying last week that they were looking to add multiple people with high-level NBA front office experience to their newly restructured management team, the Memphis Grizzlies did just that on Wednesday night.
The Grizzlies named Rich Cho as vice president of basketball strategy and Glen Grunwald as senior advisor.
Cho will move to Memphis and work from the Grizzlies offices, overseeing salary cap strategy, analytics, and systems and information management.
---
Natalie Van Gundy: Grizzlies Podcast: A week of change at FedExForum
---
Grunwald will work remotely, much in the manner of former VP Ed Stefanski, and will retain his position as president and CEO of Canada Basketball. Together, they add decades of NBA operational experience to a management team that had little in the wake of last week's reassignment of executives Chris Wallace and John Hollinger and last summer's loss of Stefanski, who left to take over the Detroit Pistons. 
More front office hires are expected, per a team source.
A team source confirms that both Grunwald and Cho did some consulting work for the Grizzlies this past season,
Previously rumored as a likely hire, Cho has more than 20 years experience in high-level front office positions with three franchises, most recently serving as a general manager of the Charlotte Hornets.
Cho served as a junior executive and assistant GM for the Seattle Supersonics/Oklahoma City Thunder (2000-2010), GM of the Portland Trail Blazers (2010-2011), and the GM of the Charlotte Hornets (2011-2018).
Cho took full control of basketball operations in Charlotte in 2014 and was fired by the team in the middle of the 2017-2018 season. Cho was credited with the drafting of future All-Star guard Kemba Walker in 2011. In 2012, despite the worst record in the league, the franchise fell short of the top overall pick, which was future All-NBA player Anthony Davis. Picking second, the Hornets chose Davis' teammate, Michael Kidd-Gilchrist, who has been a disappointment, one pick ahead of another future star guard, Bradley Beal. 
---
Chris Herrington: Grizzlies Notebook: A front-office candidate emerges, Wexler/Kleiman reaction, playoff thoughts
---
Cho was let go in Portland only 10 months into his tenure there (and into a reported three-year contract) after a reported "chemistry" issue with then-owner Paul Allen. 
Grunwald is a former general manager of both the New York Knicks and Toronto Raptors.
Grunwald spent seven seasons (2006-13) with the Knicks, serving as executive vice president and general manager in his final two seasons. Prior to that, Grunwald spent a decade in Toronto, including serving as GM from 1997-2004.
In Toronto, Grunwald was involved in the draft-night trade that netted Vince Carter and helped lead the franchise to playoff berths in 2000-2002. In New York, the Knicks won 54 games in Grunwald's final season at the helm, in 2012-2013.
Cho's time in Charlotte coincided with new Grizzlies Executive Vice President of Basketball Operations Zach Kleiman's internship with the franchise, during the 2012-2013 season, while Kleiman was a law student at Duke University.
---
Clay Bailey: New Grizzlies leadership addresses changes, new philosophy
---
Kleiman also worked under Grunwald during a summer internship with the Knicks in 2008.
"We are excited to welcome Rich and Glen to the Grizzlies," Kleiman said in a team statement. "Rich and Glen bring a wealth of experience, basketball acumen and leadership to the organization as we continue to build and shape our basketball operations."
As a college player, Grunwald was co-captain of the University of Indiana's 1981 NCAA Championship team. He later earned a law degree from Northwestern a master's degree in business administration from Indiana.
Cho has a mechanical engineering degree from Washington State University and worked as an engineer at Boeing before graduating from law school (at Pepperdine) and working his way into the NBA, in a manner, originally, not dissimilar from Kleiman.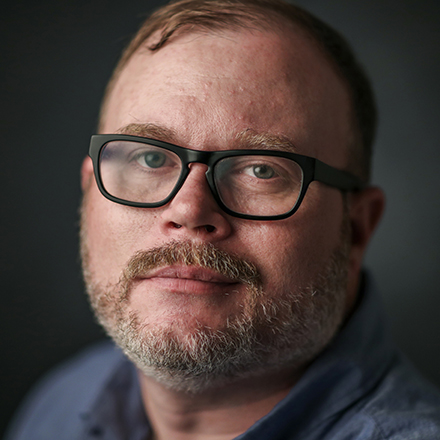 Chris Herrington
Chris Herrington covers the Memphis Grizzlies and writes about Memphis culture, food, and civic life. He lives in the Vollentine-Evergreen neighborhood of Midtown with his wife, two kids, and two dogs.
---