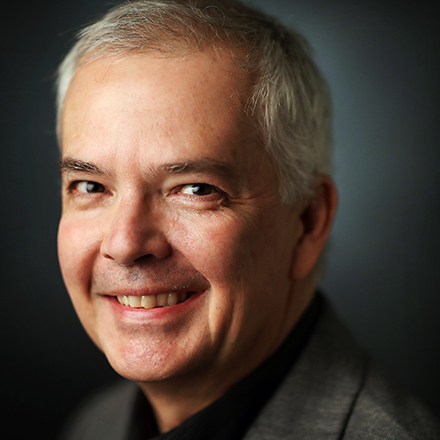 Wade: New Grizzlies front office has big job on-court and off
In better times, "Believe Memphis" was a Grizzlies rallying cry fit for a Growl Towel. It was meant to embolden a team's playoff run and the city that was along for the ride.
More recently, the local NBA franchise gave us "Play to Convey." Not much of a rallying cry and after the recent front office shakeup, fans have a right to mull things over in their own court of public opinion.
So, after the firing of coach J.B. Bickerstaff and the demotion of GM Chris Wallace, does Memphis believe?
Probably, the latter gets a pretty big thumbs up with the masses. Canning Bickerstaff brings a more mixed response or perhaps a mere shrug.
We've seen this act before; coaches here having the staying power of a LYFE Kitchen.
New order
And now we have changes upstairs. Owner Robert Pera promoted Jason Wexler to oversee both business and basketball operations and bumped 30-year-old attorney Zach Kleiman up to executive vice president of basketball operations.
Is that enough for Grizzlies fans to believe better days are ahead?
If they do, it's fair to say it is an exercise in blind trust. Which doesn't have to turn out to be a bad thing. But Kleiman's NBA resume is thinner at this point than, say, Oklahoma City Thunder general manger Sam Presti's when he got this gig at age 29 when the franchise was still in Seattle.
Presti, though starting off as a video intern for the San Antonio Spurs, eventually rose to the position of vice president and assistant GM and was around as Gregg Popovich's  teams won three NBA titles.
Kleiman has been with the Grizzlies for four years and increasingly becoming more important. But just six years ago, his title with the Charlotte Bobcats/Hornets was public relations intern. He worked under an attorney who served as Charlotte's GM: Rich Cho.
On Wednesday, the Grizzlies announced Cho, 53, was joining the front office as vice president of basketball strategy and that another former NBA general manager, Glen Grunwald, 60, would come aboard as senior adviser. Like seemingly everyone in this new front office, Grunwald is an attorney.
Also, worth noting: The last time the New York Knicks had a winning season (54-28 in 2012-13), Grunwald was their GM. And Kleiman interned with the Knicks, too.
So, do you believe now, Memphis?
The right mix?
The Grizzlies have done in the front office what teams always say they want to do on the court – mix seasoned veterans with young potential.
Wexler said in giving Kleiman control of day-to-day basketball operations, "I'm betting on talent."
Which is sort of what happens every time an NBA team makes a draft pick. It's a bet, backed by scouting and combined with evaluation and projection.
Sometimes it works out – Mike Conley, and based on early returns, Jaren Jackson Jr.
And sometimes – too many times, from Hasheem Thabeet to Xavier Henry to Jordan Adams to Wade Baldwin – it doesn't.
This front office, of course, starts clean. The Grizzlies enter the May 14 NBA Draft Lottery in the eighth position. They could pick there, still convey this year's pick to Boston, or wind up in the top four. Technically, they could even land the top pick and draft Duke's man-child Zion Williamson.
But short any such lottery lightning, this front office will have to build/rebuild the Grizzlies one measured move at a time.
Many decisions rest on their table: starting with deciding who to hire as the next coach (the fifth in Pera's time as owner) and whether to trade Mike Conley.
Kleiman told The Daily Memphian that he understands fans might wonder about him, given his age and the fact his playing days amounted to so much bench time on his high school team.
But today's NBA front offices are more and more governed by smart analytics guys without any personal on-court glory days. It seems fair to say that might be both their greatest advantage, and their most obvious disadvantage.
Both Wexler and Kleiman say they "know what they don't know" and that may prove to be true. But it's also true the more experience anyone gets in any endeavor, the more likely they are to discover things they didn't know that they didn't know.
The presence of Cho and Grunwald in the team think tank should mitigate such discoveries in real time. The question will be if the old heads and the young guns can develop the kind of working chemistry that they hope the Grizzlies eventually achieve on the court.
During The Daily Memphian's meeting with Wexler and Kleiman, I asked if the franchise still planned to follow a dual-track approach of rebuilding while trying to remain competitive, and if there was a fear of trying to sell the ticket-buying public on a three-to-five-year process.
Wexler answered by saying that the season-ticket renewals were strong, the fan base was showing "a little bit of patience, a little bit of optimism."
Later, Wexler said: "We've been in this market long enough where we have generational fans for the first time and people who understand the ebbs and flows of a franchise now. There's not that overhanging fear that there was 10 years ago."
Said Kleiman: "There's no 'five-year process.' Notions like that aren't even on the radar."
If you don't know who they are, how do you care?
Those answers would seem to indicate that even if season-ticket renewals are solid, Kleiman and Wexler nonetheless hear the clock ticking because, well, the clock is always ticking.
"Believe Memphis" was part of a seven-year playoff run with the beloved Core Four of Conley, Zach Randolph, Tony Allen and Marc Gasol. Jerseys and T-shirts bearing the numbers 11, 50, 9 and 33 once filled FedExForum nightly.
So, before the Grizzlies' March 27 game with the Golden State Warriors, I conducted a little non-scientific experiment. I walked around the lower bowl of FedExForum and talked with fans.
Two of those fans were a mother and son who had driven in from Manila, Arkansas, a small Mississippi County town of about 3,000 people 70 miles north of Memphis. Mom, Emily Crosskno, was wearing a Grizzlies cap and saying she was rooting for the home team. The son, 11-year-old Kevin, was wearing a gold No. 30 Stephen Curry Dri-Fit shirt and predicting (accurately) a Warriors victory.
I asked Kevin how many Golden State players he could name. He rattled off the five All-Star starters, and then mentioned bench players Andre Iguodala and, I promise I'm not kidding, Shaun Livingston.
"Who's your favorite Grizzly, Kevin?"
"Marc, no, Mike, Conley," he said.
"Were you thinking of Marc Gasol?" I asked.
He nodded.
"Know any other Grizzlies?"
The 11-year-old fan from Arkansas who knows that Shaun Livingston is a Golden State Warrior shook his head.
That's where the basketball/business challenge for this front office begins.
---