Grizzlies offseason guide
An overview of the decisions the Grizzlies have to make this summer, and when they have to make them
It feels like we've been writing about the looming Grizzlies offseason for months now. I celebrated all 28 players the Grizzlies used last season, with a paragraph for each about their prospects for next season. I went long on Mike Conley and Jonas Valanciunas, and split a column between post-deadline forgotten men Jaren Jackson Jr. and Kyle Anderson. And I've been fielding summer-oriented mailbag questions since the beginning of winter. 
But since all of that, things done changed (Biggie voice), with new (or essentially new) basketball leadership now charged with navigating the franchise ship of state through the choppy summer waters.
Here's a quick-and-concise-as-possible look at what they've inherited (and, sure, in some part helped create) and (some of) the decisions they will have to make.
Direction, the Draft, and Conley
The Grizzlies' decision tree this summer has more branches than a mammoth Memphis oak, with more contingencies than we can explore here.
But this choose-your-own-adventure will be launched by three things: A macro decision, a ground-shifting micro decision, and a simple twist of fate.
The Grizzlies' new leadership might have already quietly made that macro decision -- continue to operate on dual tracks of rebuilding and striving for immediate contention or commit fully to the future? Read between the interview lines so far -- being strategic rather than reactive, building something sustainable, etc. -- and it feels like the latter.
That macro decision will dictate the micro one: If competing for a playoff spot next season is an important goal, you bring back Conley. If you want to push all-in on the next era, you trade Conley. (Since I'm writing in second person, check out this amazing Hubie Brown clip.)
But the twist of fate -- the results of May's NBA draft lottery -- is so potentially momentous that those two big decisions probably need to remain somewhat contingent on it. Maybe the Grizzlies want to be less reactive, but they'll have to react to that.  
A Coaching Hire
If fully committing to a direction is contingent on the draft lottery outcome, then there's reason to wait on hiring a head coach.
Typically, you don't hire someone -- in any business -- without a job description. New Grizzlies basketball ops honcho Zach Kleiman presented a litany of desired coaching qualities -- strong X's and O's, good communication, etc -- in his debut interview with The Daily Memphian, but that's not a job description.
The Grizzlies will want to know more about the job they're hiring a coach to perform, and most potential hires will want to know if they're coaching a Mike Conley-led team trying to get back to the playoffs or taking on a job that's more fully about player development and cultural formation.
Maybe the Grizzlies already know the broader direction. If they make a hire before the lottery, it might suggest as much.
Roster/Salary Cap Status
Here's the Grizzlies' salary cap sheet (as best as I can determine, as teams don't officially release salary figures) as the offseason begins, and its context:
Mike Conley - $32,511,623
Chandler Parsons - $25,102,511
Jonas Valanciunas - $17,617,976 (player option)
Avery Bradley - $12,960,000 ($2,000,000 partial guarantee)
Kyle Anderson - $9,073,050
CJ Miles - $8,730,158
Jaren Jackson Jr. - $6,868,320
Justin Holiday - $5,700,001 (free agent cap hold)
Delon Wright - $3,635,675 (restricted free agent qualifying offer)
Bruno Caboclo - $1,845,000 (non-guaranteed)
Tyler Dorsey - $1,818,486 (restricted free agent qualifying offer)
Dillon Brooks - $1,618,520 (non-guaranteed)
Ivan Rabb - $1,618,520 (non-guaranteed)
Joakim Noah - $1,618,486 (free agent cap hold)
Jevon Carter - $1,378,242
Dakari Johnson - $459,414 (waived player, dead money)
#8 draft pick - $4,855,800
Total Preliminary Salary - $137,051,782
Projected NBA Salary Cap - $109,000,000
Projected Salary Cap Space - None
Projected NBA Luxury Tax - $132,000,000
Projected Luxury Tax Space - -$5,051,782
Preliminary Depth Chart/Team Needs
And here's a potential depth chart based on that roster:
PG: Conley-Wright-Carter
SG: Bradley-Holiday-Dorsey
SF: Anderson-Brooks-Miles
PF: Jackson-Caboclo-Parsons
C: Valanciunas-Noah-Rabb
Given the uncertainty with Conley and Valanciunas, the Grizzlies could end up needing just about anything. And if they pivot into a full-scale rebuild, then they will be more focused on building the talent/asset base than filling specific needs.
But for now, the wing, per usual, is what jumps out. All three names on the scoring guard depth chart are uncertain to be back and two of the three names on the small forward depth chart (Anderson, Miles) might be better suited to be small-ball power forwards.
Team Decisions
As you can see from the salary breakdown, something has to give.
At the team's closing media session, a few hours before he ended up being demoted, Chris Wallace said the team would love to have everyone back. I asked him if that was possible within the context of the luxury tax, and he deflected.
I don't know why I bothered to ask. I knew the answer and Wallace knew the answer and both of us knew he wasn't really going to give the answer in that setting. These scrums are often kabuki theater. (None of us knew we were all unwitting participants in what would be rendered a total fiction anyway.)
But, no, even if the Grizzlies wanted to bring back the full roster with which they closed the 2018-2019 season, they would not be able to do so and remain under the NBA's luxury tax threshold.
So, something has to give. It could well be a lot of somethings.
For starters, the draft pick is up in the air. If the Grizzlies get pushed down from 8 and send their pick to Boston, that would wipe nearly $5 million off of the projected books. If they jump into the Top 4, it will add $1-$3 million, a trade-off they will be happy to accept.
As currently constituted, it's hard to imagine either Justin Holiday or Avery Bradley back. If the rights to Holiday are renounced or he signs elsewhere, that would cut $5.7 million. (If he actually re-signs with the Grizzlies, the number could go up or down.)
The Grizzlies can save nearly $11 million by buying out Bradley rather than keeping him, a decision that will have to be made before free agency begins. Financially, it's hard (though not quite impossible) to imagine Mike Conley and Bradley co-existing. If Conley is dealt, keeping Bradley becomes more feasible, but that would also mean embracing a rebuild, which would lower Bradley's utility. The vectors point in the same direction either way.
The big-ticket items here, though are Conley and Chandler Parsons. And even though both are fully under contract, there's uncertainty on both counts. If the Grizzlies deal Conley, they seem likely to bring back less (in some scenarios much less) in next-season salary.
A complicating factor with trading Conley is when? It could happen (in principle if not completion) at the draft or could be tabled into free agency, when unpredictable outcomes for other players and teams could shift the market. That sub-decision will create its own set of ripples.
In theory, the Grizzlies could "stretch" Parsons' contract, a mechanism that would shave nearly $17 million off the books this summer, but would only spread that obligation out over the next two seasons ($8.4 million in dead money for each of the 2020-2021 and 2021-2022 seasons).
The only reason to stretch Parsons would be if the team were putting an emphasis on competing this season (seems doubtful) and that $17 million would significantly impact what they can do this summer (seems more doubtful). More likely would be a buyout this summer that would take Parsons off the roster but keep him on the books, likely shaving a couple million or so off the payroll. Most likely at this stage: In the likely absence of a worthwhile trade, Parsons is back, competing for bench minutes and waiting for next February's trade deadline.
Secondary decisions: Regardless of what happens with Conley or the draft, the Grizzlies are certain to extend a qualifying offer to Delon Wright and make him a restricted free agent. They'll try to re-sign him to a reasonable multi-year deal and in the absence of early agreement will wait for an outside offer to match. It's possible Wright returns on a one-year contract for that qualifying offer and also possible an outside offer is rich enough that the Grizzlies let him walk. Most likely: A multi-year deal that raises Wright's cap number above the currently budgeted $3.6 million.
Dillon Brooks, Ivan Rabb, and Bruno Caboclo have non-guaranteed deals, but all have shown enough promise on cheap enough deals that they will be back barring something unexpected (or being included in trades).
A less certain qualifying offer decision will be on Tyler Dorsey. The Grizzlies can fill that roster spot for cheaper than Dorsey's $1.8 million qualifying offer via a second-round or undrafted rookie. Is it worth committing a little more to bring back a player who's proven at least a little something? In a league starved for perimeter shooting and shot creation, Dorsey probably did enough make the team consider trying to bring him back.
Jevon Carter's deal is guaranteed, but he had a disappointing rookie season and his future is now in the hands of decision-makers who didn't draft him. If he doesn't show growth this summer, he's at risk of being victim to a roster crunch, if not a financial one.
At a lower level, the team will have decisions to make on the return of two-way players Yuta Watanabe and Julian Washburn. Both have team options for next season.
Player Decisions
If the Grizzlies make Holiday an offer, he would factor here. I would imagine that the Grizzlies would love to have Joakim Noah back on the cheap again. He played well enough to give himself options, and a bigger offer might not make sense if the Grizzlies are pivoting to a full rebuild.
The big question here, though, is obviously Jonas Valanciunas.
Valanciunas seemed very focused on a return to Memphis when his season ended, but circumstances have changed some and may change more.
Already, the coach Valanciunas always went out of his way to praise is gone. Who knows who the next coach will be or how he will want to play?
If Conley is traded, then the Grizzlies will be less positioned to build on their competitive post-trade-deadline play, which might make the situation less appealing for Valanciunas.
There's also the chance -- though probably an unlikely one -- that one of the early decisions lands a different young(er) center on the Grizzlies roster. This is very unlikely to happen in the draft (though getting the #1 pick and Zion Williamson would complicate matters in a desirable way), but it's impossible to predict the return from a theoretical Conley trade. You can imagine outcomes (Indiana's Domantas Sabonis, for instance) that push Valanciunas out of the Grizzlies plans.
From Valanciunas' perspective, the Grizzlies are likely to remain a place where he will be projected to be a starter and a primary scorer (at least next season) -- even if the team's chances of competing next season take a strategic intentional hit. And it's unlikely (though not impossible) he would match his $17.6 million player option for next season on the free agent market.
The big mutual question here may be one of long-term commitment. Given the downward trajectory of the NBA center market, how important is it for Valanciunas to lock in multiple years this season? And how willing would the Grizzlies be to make that kind of commitment? (Depends on the price, right.) This could happen in two different ways: Valanciunas could opt in to his $17.6 million for next season and the Grizzlies could extend him for an additional two or three years, likely at a smaller salary. (This is exactly what happened with Zach Randolph's last Grizzlies contract.) Or Valanciunas could opt out with the understanding of signing a multi-year deal that starts a little lower.
Free Agency
At the moment, the Grizzlies wouldn't really be a player in free agency at all. But odds are some of the decisions outlined above will bring their salary down well below the tax line but still -- educated guess here -- above the salary cap line.
If the Grizzlies operate in free agency within that range, then they may have access to two free agency exceptions:
Mid-level exception: $9.2 million
Bi-annual exception: $3.6 million
They could also still use minimum salary exceptions (see: Shelvin Mack, Omri Casspi, Joakim Noah last season) to fill open roster spots.
What, if anything, the Grizzlies aim to do with those tools will depend, like much else, on the broader direction they're pursuing. Are they trying to plug a lineup hole for this season or are they trying to speculate on young talent?
Even if they commit to a rebuild, they could still try to bring in a veteran or two on a one-year deal to fill a role and/or help the locker room.
We'll do more on free agency the closer we get.
Three youngish free-agents I'd throw out now who may or may not be obtainable for the MLE or less: Jeremy Lamb (unrestricted, and a Rich Cho acquisition in Charlotte), Kelly Oubre (restricted in Phoenix and someone the Grizzlies tried to trade for last season), and Bobby Portis (restricted in Washington, likely too pricey and only really an option if Valanciunas isn't back).
A few other younger and cheaper players who will be on the market this summer, to file away for later scrutiny: Dorian Finney-Smith, Trey Lyles, Stanley Johnson, Jordan Bell, Cheick Diallo.
Important Dates
If you're playing along at home:
Tuesday, May 14 - NBA Draft Lottery
Thursday, June 13 - Jonas Valanciunas' option date
Thursday, June 20 - NBA Draft
Saturday, June 29 - Qualifying offer deadline for Delon Wright and Tyler Dorsey
Monday, July 1-Saturday, July 6 - Free agency negotiation period/moratorium
Wednesday, July 3 - Avery Bradley's contract fully guarantees
Friday, July 5 - Las Vegas Summer League begins, Dillon Brooks' contract fully guarantees
Wednesday, July 10 - Bruno Caboclo's contract partially guarantees
Monday, July 15 - Ivan Rabb's contract fully guarantees
Monday, September 30 - Stretch deadline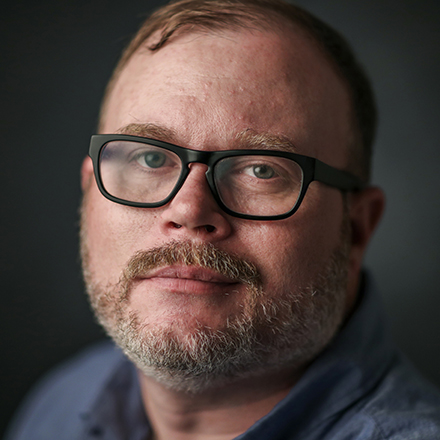 Chris Herrington
Chris Herrington covers the Memphis Grizzlies and writes about Memphis culture, food, and civic life. He lives in the Vollentine-Evergreen neighborhood of Midtown with his wife, two kids, and two dogs.
---