To St. Louis and back, Redbirds players feel the ups and downs of being optioned
On May 9, 2017, Memphis Redbirds pitcher Daniel Ponce de Leon was on the mound at Principal Park in Des Moines, Iowa, when a line drive hit him in the head.
Rushed to a nearby hospital for emergency surgery to relieve pressure on his brain, he could have lost his life and certainly his career.
A little more than a year later, then-Memphis manager Stubby Clapp told him he was going to the major leagues.
"I was so happy, I picked him up, threw him up in the air," Ponce de Leon said recently. "He's a little guy, so I picked up, hugged him."
Such swings of emotion are part of life in Triple-A baseball. Even minus a devastating injury that threatens their careers, players flip between the disappointment of being sent to the minors and the euphoria of  traveling north on Interstate 55 to realize the dream of reaching the majors with the St. Louis Cardinals.
For Ponce de Leon, the call came on June 11, 2018. His pregnant wife and young son, several members of her family, plus his dad and two of his buddies, and his agent, went to St. Louis. They were going to be in Busch Stadium when "Ponce" was summoned from the bullpen for his big-league debut.
Didn't happen.
"It's a little heartbreaking when everyone in your family is going up there and then you don't pitch," he said. "There's a lot of emotions there – happiness, anger, confusion."
Four days later, the Cardinals optioned him to Memphis.
Nothing personal, mind you, just business.
Then on July 23, the Cardinals recalled Ponce to start a Monday night game in Cincinnati. He threw seven no-hit innings before being removed for a pinch-hitter with the Cardinals leading 1-0. He became just the fifth pitcher since 1961 to carry a no-hitter through seven innings in his major-league debut.
Nice bit of history.
But the Reds won the game in the ninth inning on a walk-off home run served up by de facto closer Bud Norris.
The next day, the Cardinals sent Ponce back to Triple-A.
Which was actually what he suspected was going to happen, because lefthander Austin Gomber, his teammate with the Redbirds, was in the Cardinals' clubhouse after the Cincinnati game but not yet on the active roster. And Ponce de Leon knew the Cardinals needed a fresh arm to start Tuesday's game.
"They at least waited 'til the next day to send me down, let me enjoy the night," he said. "No matter what I did, it wasn't going to keep me there."
Have options, will travel
"I was kind of an up-and-down guy, too," said first-year Redbirds manager Ben Johnson, an outfielder who appeared in 98 big-league games over parts of three seasons with the San Diego Padres and New York Mets. 
"Players with options, sometimes it's not about your performance but the flexibility you have to go up and down," he said. "As a young player, I didn't understand that as much as I could have."
A player who still has at least one "option" can be sent down to the minors and recalled any number of times over the course of the season without having to pass through waivers. In other words, the parent club can move the player back and forth without the risk of losing him.
Utility man Drew Robinson knows this all too well. When he spoke to The Daily Memphian for this story, he already had been optioned to Memphis, recalled to St. Louis and optioned back. A couple of days later, on Monday, the Cardinals recalled him again and moved Ponce de Leon to the taxi squad, which is basically a purgatory between the minors and the big club's active roster.
Robinson, 27, has played professionally since 2010, and was up-and-down between the Texas Rangers and Triple-A Round Rock in 2017 and 2018. His fiancee, Daiana, who is from Bulgaria, has been with him for six years – long enough to learn the game's language.
"She knows all the ins and outs," he said. "She can tell you what DFA means (designated for assignment), 40-man, options, she can tell you what all that stuff means. She keeps me sane."
Consider the start of this season: It looked like Robinson had a chance to begin the year with the Cardinals. His family, seeing he hadn't been sent to the minors when the Cardinals broke spring training in Florida, bought tickets for the start of the season in Milwaukee.
"I told them to just wait, but of course they end up doing it, and I get sent down on opening day and they all had to scramble to get to Memphis. Their problem, pretty much," Robinson said with a laugh. "It sounds bad, but I like to just focus on baseball."
At the start of the last Redbirds homestand, Robinson was still living at a hotel and out of a suitcase; he didn't have a "permanent" place either here or in St. Louis. The big-league club, however, will cover the rent on a player's apartment in one city when he is in the other; in other words, if Robinson gets a place here but is called up, the Cardinals pay for the place in Memphis.
In 2017, when Robinson was on that Rangers roller coaster, he had an apartment in Round Rock and lived with the Rangers' Joey Gallo when with Texas. His place in Round Rock amounted to a crash pad.
"Empty," he said of his refrigerator. "Just a case of water and some eggs."
Just do your job
Gomber had a similar experience to Ponce de Leon's. First time he got called up last year, when the Cardinals were in Pittsburgh, he didn't get to pitch. His mom made it there and he even warmed up in the bullpen when another pitcher got into a jam, but he never got into the game.
"It's still awesome to walk through a big-league clubhouse for the first time," Gomber said.
Truth is, nobody can really prepare you for this part of the baseball experience. You have to go through it, get a feel for it, find a way to stay as even as you can mentally, emotionally and physically while all these forces beyond your control are pulling you up, sending you down, delaying your flights, canceling your connections, and maybe even losing your bags.
Nothing personal, mind you, just business.
So, if you had a long travel day and then have to come off the bench to pinch-hit or pitch in a big spot for the major-league club, well, that's the job.
"You just gotta grind," Robinson said. "It's long days and you're tired, but you're tired every day in the baseball season so it's not really anything too crazy.
"A lot of times, that's when you have your best days because you're not trying to do too much. You're in your most natural state – you're loose and just kind of reacting. Not saying it's that way every time, but it's baseball and things just happen weirdly like that."
Johnson found this to be true as well, saying, "You stay out of your own way and your best abilities come out."
Fraternity brothers
Gomber pitched in 29 games and made 11 starts for the Cardinals last season, compiling a 6-2 record.
He's back in Triple-A and was named Pacific Coast League Pitcher of the Week on Monday. He knows he could return to St. Louis at any time. He also knows he could have a year like Robinson had in 2017 – yo-yoing between the majors and Triple-A while his refrigerator sits empty, except for some water and eggs.
"It's not something you can control and if you try to control it, you'll just drive yourself crazy," Gomber said.
MLB's current collective bargaining agreement expires at the end of 2021 season. Negotiations are expected to be contentious – history suggests as much – and one of the issues that could be under scrutiny is the way options work, allowing for all the back-and-forth between the majors and minors.
Ponce de Leon believes the system needs changing, partly because of how it impacts the player, but also because of the ripple effect on players' families.
"Players shouldn't go through that. Keep the best players up there," he said.
"It's hard because of family, moving up and down and left and right. You can't get them on a schedule, especially with a 2-year-old," he added, thinking of his wife, Jennifer, also having to manage a 5-month-old.
"Her hands are gonna be full this year."
Said Gomber: "It's a two-sided argument, right? The way the current system is set up, it probably gets more guys exposure to the big leagues. But it also takes away from guys on the other end, that shouldn't be in the minor leagues."
Johnson only knows that the best part of his job as a Triple-A manager is getting to tell guys they're going to the majors for the first time. Pitcher Ryan Helsley was the first he told, then outfielder Lane Thomas.
In both cases, Saturday night's postgame fireworks at AutoZone Park had nothing on the way their faces lit up when they heard the news.
"This changes these kids' lives," Johnson said. "You're a major-leaguer for life whether it's one day or 10 years. It's a small fraternity."
And maybe that helps a little bit when Johnson recalls his own story.
The last time the Padres optioned him to Triple-A Portland, in late August of the 2006 season, it came a day after Johnson had a three-hit game.
"Hard to swallow, man," he said.
His manager, Bruce Bochy, didn't offer up an apology or a pat on the back. But one of the Padres' coaches did seek him out.
"Tony Muser came to me and said, 'Hey, it was nothing you did. It's just part of the business,'" said Johnson.
So, nothing personal, Ben.
Nothing personal, Austin.
Nothing personal, Drew.
Nothing personal, Ponce.
Nothing personal, whoever you are, being told to go wherever and whenever.
It's just the way the game is played.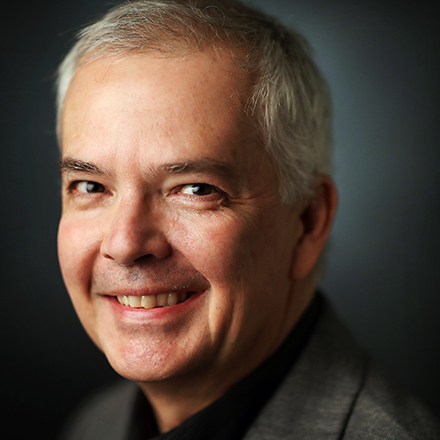 Don Wade
Don Wade has covered Memphis sports since 1998, voted on Baseball's Hall of Fame and the Heisman Trophy, and remains stunned his Kansas City Royals won a second World Series in his lifetime.
---