Rayjon Tucker visiting Memphis before deciding between college or NBA
Graduate transfer Rayjon Tucker confirmed Tuesday that he'll make an official visit to the University of Memphis this weekend before deciding between college or the NBA.
The former Little Rock guard visited Auburn last weekend and West Virginia the prior weekend. He'll arrive in Memphis Thursday and officially visit Friday and Saturday.
"This weekend it'll be Memphis," Tucker said in a telephone call Tuesday.
In addition to adding his name to the transfer portal, Tucker declared for the NBA Draft. He averaged 20.3 points and 6.7 rebounds per game at Little Rock last season.
The decision on his future won't come until after the NBA Draft Combine from May 15-19, and he's finished all five of his official visits. He must withdraw his name from the draft by May 30 to avoid losing college eligibility.
"I'll know more after my next two visits," Tucker said. "I plan on taking all five visits. After the NBA combine I'll know what I want to do."
Memphis coach Penny Hardaway saw Tucker's talent first-hand in December when the 6-foot-5 guard scored 29 points at FedExForum in Memphis' 99-89 win over Little Rock.
Playing in front of Hardaway and a raucous crowd was fun, but it wasn't what drove Tucker's performance.
"I try to play like that all the time," Tucker said. "I don't think it was Penny Hardaway being there; more so me being a competitor and trying to get a (win) for my team."
If Tucker elects to stay in college for one more year, he wants to reach the NCAA Tournament. He's played in the tournament twice, but his team failed to advance out of the first round in either appearance.
Gaining exposure for the NBA Draft would be great, although that's not the only reason he wants to make it to the postseason showcase.
"Being on the biggest stage, while I do have that exposure, at the end of the day I want to win," Tucker said. "I love to win. So going to the NCAA championship is a goal in mind if I do play another year."
Tucker has a long list of things he's looking for when he visits the Bluff City.
"I just want to see the campus, get a feel for the staff, the guys who they have there who will be staying," Tucker said. "(I want to) Kind of get a feel for how they plan on using me in the system; what part I'll play."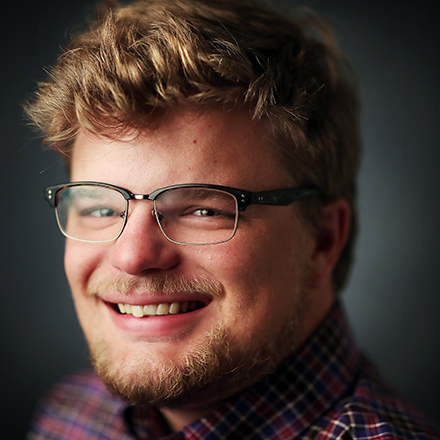 Jonah Jordan
Jonah Jordan was born and raised in Memphis, graduated from the University of Memphis and has covered the Memphis Tigers for three years. When he's not writing, he enjoys golfing and eating barbecue.
---