Grizzlies Notebook: Tayshaun Prince's promotion, podcast and playoff notes
The Grizzlies made some minor news over the weekend. Thoughts on that and a little more:
TP, VP: The Grizzlies didn't add to their revamped management team over the weekend, but they did add more clarity, promoting Tayshaun Prince from "special advisor" to vice president of basketball affairs, which seems to put him on equal footing to new hire Rich Cho, who was earlier named vice president of basketball strategy. Former assistant general manager Zach Kleiman will lead the staff as executive vice president of basketball operations.
Operations and strategy and affairs. Titles, titles, titles. (Robert Baratheon voice.)
What does all of that really mean? Add in Chris Makris, who remains as the team's scouting/player personnel director, and you can see responsibility now divided among the core duties of a modern NBA front office.
Makris will continue to lead the traditional scouting arm of the organization. Cho will lead the analytics/research/systems arm of the organization. Prince will do much of what he's already been doing: "facilitate alignment between the front office, coaching staff and locker room," per the team's release announcing the promotion. A crucial link from the front office to the court, though now with more empowerment. Kleiman will manage the entire process and make ultimate decisions (filtered up to team president Jason Wexler and controlling owner Robert Pera), and will presumably act as lead transactional negotiator (trades, signings, etc.). New senior adviser Glen Grunwald will act as a kind of off-site consigliere, and will presumably – as noted in this space earlier – help build and bridge relationships around the league.
These aren't silos. The Grizzlies release also notes that Prince will "participate in the evaluation of professional, college and G League personnel."
---
HERRINGTON: Grizzlies Offseason Guide
---
Why wasn't Prince's promotion announced alongside those of Wexler and Kleiman? Even though Prince remained "special advisor" in the initial shakeup a couple of weeks ago, rumors began instantly that he might still take on a larger role, a possibility we've been writing and talking about since. Was the delay because the Grizzlies wanted to take a look at other candidates first or because Prince hadn't decided whether to take the new position? Maybe it doesn't matter much now.
Is there more to come? I'd imagine so, but it seems like new hires now are likely to be at the level below Prince and Cho.
What about coaching?
Podcast highlights: I had ESPN's Kevin Arnovitz on our (mostly) weekly Daily Memphian Grizzlies Podcast last week, and he had interesting things to say about that (coaching) and lots more.
Long one of the most interesting writers on the NBA media landscape, Arnovitz in recent years has become the leading writer on wider organizational issues: management, ownership, coaching and culture.
His hot take on the Grizzlies coaching hire: Wait until July 14. I had already suggested that the Grizzlies should wait until the May 14 draft lottery, because it seems difficult to settle on a job description for the next head coach until that piece of information is on the table. But Arnovitz spins the same idea further: Don't hire a coach until you know whether Mike Conley is being kept or dealt and how the roster and direction has been fully resolved. Wait until after free agency.
This would be unusual, but not unprecedented. Arnovitz notes that current Philadelphia 76ers head coach Brett Brown, who oversaw a rebuild from the bottom of the standings to potential title contention, wasn't hired until August.
Will the Grizzlies wait that long? I kind of doubt it, but among open jobs (also: Lakers, Suns, Cavaliers), the Grizzlies are the only team that doesn't seem to have targeted and interviewed specific candidates yet.
You should listen to that entire pod with Arnovitz, but since it's several days old now, I'll spoil a little bit more.
On the general front office overhaul, Arnovitz didn't quite endorse it – Zach Kleiman is an unknown to him, as he is to many – but did situate it within a general league trend rather than seeing it as an outlier. Key take from a longer, more nuanced conversation:
"I think the idea is that the person who's going to run (an NBA franchise) is less the person who can see upside in a 19-year-old than somebody, whether it's a law background (or something else), who is more process-oriented. Not the guy you're going to send down to the gym to find the next great point guard, but the person who says, ok, we have huge decisions to make that require aggregating information from everybody from medical to scouting to international scouting to our analytics people to our owner, who might have certain inclinations and temperament. That was my first reaction: This was part of a larger movement in the NBA, where 'we need a basketball guy' is less an imperative than 'we need a process person.' That, to me, is what it signaled."
Traditional scouting remains crucial, Arnovitz took care to note. You need to have the right people on your staff, know who to listen to when, and make the right decisions from the ocean of information before you.
On a couple of roster-related fronts, Arnovitz talked about what a contract extension might look like for Jonas Valanciunas given the declining market for true centers. As a multi-year extension on top of his $17.6 million opt-in for next season, Arnovitz landed on the same per-year salary number I did: $12 million. Would Valanciunas lock in a cut that sharp coming off the season he just had? I doubt it. But I'm not sure the outside market would be any higher.
On the Mike Conley trade market, Arnovitz – despite voting Conley Third Team, All-NBA this season – was skeptical about significant return, given that relieving the team's rebuilding books of more than $65 million in salary obligation will be considered part of the return by most trade partners.
Playoff thoughts: Arnovitz was in Toronto when we recorded, and I led off by asking him about Marc Gasol's fit with the Raptors. Toronto's second-round Game 1 win over Philly was a perfect snapshot of how good Gasol's been for Toronto, but how you have to watch to really see it. Gasol's personal box-score line: 8 points and 2 rebounds. Philly's two big centers (Joel Embiid and Boban Marjanovic): 6-20 shooting. Gasol's plus/minus: +29 in 26 minutes, best in the game.
Single-game plus/minus can be very misleading, but not in this particular case. Gasol did a great job defensively on Embiid and was Boban kryptonite, the rare center big enough to body up Marjanovic defensively and dangerous enough on deep pop-outs to exploit Marjanovic's reluctance to step out to defend.
With Kawhi Leonard and Pascal Siakam carrying the scoring load, the Raptors are asking Gasol to defend, pass and stretch the floor as as shooting threat. These are the three greatest strengths of his game, and Gasol seems like a matchup tipping point against a big Philly team.
Would Gasol be quite as crucial in an Eastern Conference Finals against Milwaukee or Boston or in an NBA Finals against Golden State or Houston? That's uncertain, but I think we'll get a chance to find out on the first case and may well get a chance on the second.
Gasol wasn't the only former Grizzly to have a nice playoff weekend. Journeyman James Ennis pitched in 11 off the bench for Philly, again showing that he's a useful player when given the opportunity. Kyle Lowry didn't have a big scoring game for Toronto, but, like Gasol, the Raptors didn't need it.
Recent former Grizzlies JaMychal Green and Garrett Temple had their postseason ended Friday night against the Warriors. Temple wasn't much of a factor in the series, but Green probably helped himself a little ahead of summer free agency with averages of 11 points and 5 rebounds on good shooting on the series.
Rudy Gay's playoffs ended on Saturday when the Spurs lost 90-86 in a Game 7 in Denver. Gay came up big in the Game 7 (news to Grizzlies fans), with 21 points and 8 rebounds off the bench. Gay has aged well in morphing from a miscast go-to scorer at small forward to a secondary scorer mostly at power forward in these latter stages of his career.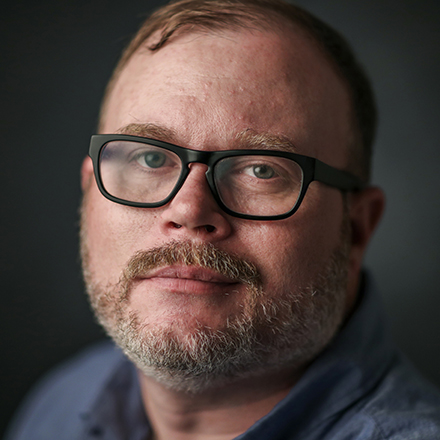 Chris Herrington
Chris Herrington covers the Memphis Grizzlies and writes about Memphis culture, food, and civic life. He lives in the Vollentine-Evergreen neighborhood of Midtown with his wife, two kids, and two dogs.
---