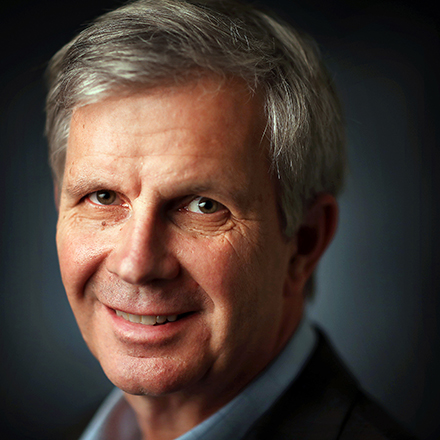 Geoff Calkins
Geoff Calkins has been chronicling Memphis and Memphis sports for more than two decades. He is host of "The Geoff Calkins Show" from 9-11 a.m. M-F on 92.9 FM. Calkins has been named the best sports columnist in the country five times by the Associated Press sports editors, but still figures his best columns are about the people who make Memphis what it is.
Calkins: Penny Hardaway is taking over the universe
A five-star point guard is requesting a release from his letter of intent to attend Duke and may go to Memphis instead. 
The five star-point guard is named Boogie Ellis. He's from San Diego.
This is officially nuts.
In the best way possible, of course.
Remember when national commentators called the hiring of Penny Hardaway as head coach an embarrassment and a Hail Mary?
Whoops.
Now Forbes (Forbes!) is writing stories calling Hardaway "the hottest college coach in America."
Gary Parrish of CBS Sports and 92.9 FM ESPN has Memphis ranked No. 5 (No. 5!) in his preseason Top 25.
And Memphis is considered the favorite to land the No. 7 (R.J. Hampton), the No. 14 (Precious Achiuwa), the No. 34 (Ellis) and the No. 62 (Lester Quinones) ranked players in the country, and also has a shot at the player ranked No. 26 (Trendon Watford) and one of the country's most coveted graduate transfers (Rayjon Tucker).
So, I have to say, I'm not the least bit embarrassed.
Are you?
Almost exactly two years ago, Tubby Smith was telling Memphis fans they had to be "realistic about who we can get, for number one, and who we have a chance of getting." That kind of fatalism and lack of ambition is why he was justifiably dismissed.
But even those of us who lobbied Memphis to replace Smith with Hardaway didn't expect anything like this.
It's one thing to become the first coach to ever pry a committed player (DJ Jeffries) away from John Calipari and then follow that up by beating Calipari for the No. 1 player in the land (James Wiseman).
Jeffries and Wiseman are both locals, after a fashion. Hardaway was simply locking down Memphis the way most people expected he would.
But Achiuwa is from the Bronx and plays in Florida.
Quinones is from Long Island and plays at IMG Academy.
Hampton is from Texas.
Ellis is from California.
There has never been anything like this in the history of Memphis basketball. Calipari, of course, was able to get players like Dajuan Wagner, Darius Washington and Derrick Rose to come from outside Memphis. But that was supposed to be unique to Calipari, something that would never happen again.
Now Hardaway – and assistant coach Mike Miller, who plays a large role in all of this – are on the verge of getting the same type of players and, this time, getting them all at once.
Just imagine the potential starting lineups. How about if Hardaway goes all freshmen, just for fun? Wiseman at center, Hampton or Ellis at point guard, Quinones at shooting guard,  Achiuwa and Jeffries at forward. That's a modern-day Fab Five.
Or put Tucker in there at guard or small forward. He merely averaged 20.3 points a game last year for Little Rock.
And don't forget about Alex Lomax and Tyler Harris, who should be dramatically better in their second seasons.
There's a reason that Antwann Jones already transferred and David Wingett is expected to transfer. It's because better players are almost certainly on the way.
Naturally, fans across the country are already suggesting that Hardaway and Memphis must be cheating and that NCAA investigators will soon be getting group rates at Memphis hotels. I'm not a guy who will ever tell you that any coach is completely clean, especially at a time when court testimony is suggesting that nearly every coach is down in the muck.
But remember when Hardaway was mocked for saying other coaches are jealous of what's going on at Memphis? Maybe that was less a statement of fact than a prophecy. 
There's a lot to be jealous of at the moment. There may be more to be jealous of real soon. Or, as the story in Forbes (Forbes!) phrased it, "The college basketball world belongs to Penny Hardaway right now and everyone else is just living in it."
---