Grizzlies Notebook: Tayshaun Prince reportedly in Lithuania, notes on Grizzlies coaching stability and more
More notes on the Grizzlies coaching search and related topics.
Prince in Lithuania?: Is Tayshaun Prince in Lithuania? When the Grizzlies promoted Prince to VP of Basketball Affairs last week, part of the job description was to work directly with the team's coaching staff. Of course, they need to have one first.
Two head coaching candidate names emerged over the past couple of days: Utah Jazz assistant Alex Jensen and former NBA and European player and current Zalgiris (of the Lithuanian League) head coach Sarunas Jasikevicius.
According to one European basketball publication, Prince is in Lithuania this week to meet with Jasikevicius. The site also reports that Jasikevicius will soon meet with other Grizzlies officials in Memphis. (I have not been able to independently confirm these reports.)
Here's a translated version of the not-quite-a-confirmation quote Jasikevicius gave the publication:
Sarunas Jasikevicius on reported interest from the Memphis Grizzlies @memgrizz

"There are more calls, more attention. If last year there was only Toronto, then this year there's more interest. But again, those are calls, very early stages, there's not much to comment."

— Magic Jordan (@dogtheballer) May 2, 2019
Jasikevicius implies multiple NBA teams with interest in him as a potential head coach. There are only four openings. Add Cleveland to the list. A different European hoops site reported last week that Cavs GM Koby Altman was in Lithuania for a EuroLeague playoff game between Zalgiris and the Turkish team Fenerbahce and talked with Jasikevicius about their open coaching job.
The Ballad of Sarunas and Jonas: In doing a quickie news story on the initial Jasikevicius report on Wednesday night, I didn't have time to research whether Jasikevicius and countryman Jonas Valanciunas, despite their 16-year age difference, had been teammates.
The answer is yes. They played together on the Lithuanian National Team in the 2011 EuroBasket tournament and in the 2012 Olympics. You can see them both together (and both starting) against Team USA in the 2012 Olympics here.
Valanciunas was also apparently in the house for one of the Zalgiris-Fenerbahce games.
I should stress here that I don't think Valanciunas' status as a probable Grizzly next season has much if anything to do with the team's interest in Jasikevicius as a coach. I suspect it's much more coincidental. Valanciunas is a good player, but not at the level that influences a head coaching hire.
I'm also not sure if that pre-existing relationship is a plus or a minus. You would suspect that a Jasikevicius hire would be appealing to Valanciunas, who just had a coach he seemed to love in J.B. Bickerstaff dismissed. But while the Grizzlies should want Valanciunas back, they need to be careful with their commitment to him, both in terms of contract and usage. Valanciunas' presence needs to assist the growth of Jaren Jackson Jr., not stunt it.
How volatile has the Grizzlies coaching situation been?: We've heard a lot about how the Grizzlies can't keep a coach. When the team hires a new head coach this summer it will be the team's fifth since 2012. Five coaches in seven years? Yeesh, right?
How much of this is a Grizzlies issue and how much of it is an NBA issue? For context, I looked at the total number of head coaches each NBA franchise has employed since 2012, assuming new hires for the teams (Grizzlies, Lakers, Cavs, Suns) who currently have openings.
The results:
7 coaches: Sacramento Kings, Phoenix Suns - 7
6 coaches: New York Knicks, Orlando Magic, Los Angeles Lakers, Milwaukee Bucks, Cleveland Cavaliers, Brooklyn Nets
5 coaches: Memphis Grizzlies, Minnesota Timberwolves, Detroit Pistons
4 coaches: Denver Nuggets, Charlotte Hornets
3 coaches: Houston Rockets, Portland Trail Blazers, Chicago Bulls, Atlanta Hawks, Washington Wizards
2 coaches: Utah Jazz, Philadelphia 76ers, Toronto Raptors, Indiana Pacers, Boston Celtics, New Orleans Pelicans, Oklahoma City Thunder, Los Angeles Clippers, Golden State Warriors
1 coach: Dallas Mavericks, San Antonio Spurs, Miami Heat
What to make of this? It shows that the Grizzlies' coaching volatility isn't as rare as it may seem. But that knowledge also doesn't excuse it. If you look at the list of franchises with the most volatility and those with the least, you'd definitely rather be on the second list.
Congratulations Tobias Harris, you're our first summer transaction rumor: The Grizzlies have one or more incumbent free agents to try to re-sign this summer, and depending on how they manage their incumbent roster may have access to their bi-annual and mid-level free agency exceptions to bid on outside free agents. No-one really expects the Grizzlies to be a player in free agency beyond the mid-level. But then there was this, from a recent piece by The Athletic's Shams Charania:
(Tobias) Harris, meanwhile, is a native of New York and was intrigued by Philadelphia over the course of this season, dating back to his time with the Clippers. Around the league, executives believe several other teams, such as Memphis, Utah, Dallas and Brooklyn, will also provide competition for Harris.
Say what? Charania has become one of the primary newsbreakers in NBA media, so this is coming from somewhere. But it's hard to take it seriously.
Despite being in his 8th season, Harris will only be 27 this summer. He's evolved into one of the NBA's better secondary scorers -- 18-20 points per game on good percentages -- and a player who can operate at either forward spot. He's really good, and the Sixers recently gave up a couple of first round picks and a talented young player to get him. You can assume they'll be making him an offer. They can offer more than anyone and can offer a chance to compete with a team set up to be a contender for the foreseeable future. Will they actually offer him a max contract, which would start at north of $32 million? I do wonder about that.
But it's also hard to see Harris moving on for less than, say, $25 million. Even as a theoretical matter, could the Grizzlies be able to make that kind of offer? As our recent Grizzlies offseason guide illustrates, the Grizzlies would have a lot of work to do to get below the salary cap line, much less $25 million below. They'd have to drop from their preliminary salary number (around $137 million) to around $84 million to free up $25 million in cap space.
Let's try: Renounce free agents Justin Holiday, Joakim Noah and Tyler Dorsey. Waive and stretch Chandler Parsons and Avery Bradley. That gets you under $100 million, with still a ways to go. That means one of two other things needs to happen: Jonas Valanciunas declines his player option for next season and leaves or Mike Conley is traded to a team with cap space, freeing up at least half of the $32.5 million owed to him next season. And even after all of that, you're probably under-bidding while offering a worse situation than other Harris options. Conveying the draft pick to Boston would open up another $5 million, but even then you'd still need either the Valanciunas or Conley scenarios to play out. 
But maybe an outright free agent signing isn't the most likely (of the still probably very unlikely) ways Tobias Harris could end up in Memphis. Maybe the real way this might happen (it won't happen) would be this: A sign-and-trade for Conley. I could see the Sixers, in win-now mode, having some interest in that. I like Conley in Philly. Would Harris want to do that? Maybe if it were the best financial outcome for him? An under-30 core of Jaren Jackson Jr., Harris, Valanciunas, Delon Wright and maybe a new lottery pick? It's kind of interesting.
I highly doubt there's anything to this, but if there is, a (sign-and-) trade seems more likely than a free agent signing.
Mocking it up: We're still a week-and-a-half away from the May 14 draft lottery, after which we can begin gaming out the Grizzlies summer in full. If the team moves down from its current #8 slot and sends its pick to Boston, that will take one item off the team's agenda. If they move into the Top 3, the options will be fairly narrow. Getting #4 will open up a wider field of possibility. Staying at #8 will offer an even wider (and perhaps somewhat overlapping) field of possibility. Let's take a tour of most recent published mock drafts to see some of the players considered to be in the mix:
That's five players from nine lists. At #8, three players (Zion Williamson, Ja Morant, R.J. Barrett) will definitely be gone and two others (Jarrett Culver, DeAndre Hunter) seem likely to be gone. Beyond that, anything seems possible at the moment. We'll start diving more deeply into the options starting on May 15.  
Podcast coming: Check back midday on Friday for our latest Grizzlies Podcast, which is recording soon after this column publishes. Or, better yet, subscribe via whatever audio site you prefer and it'll show up on your phone whenever it's ready. This DM site link to last week's pod offers links how to get it on different services.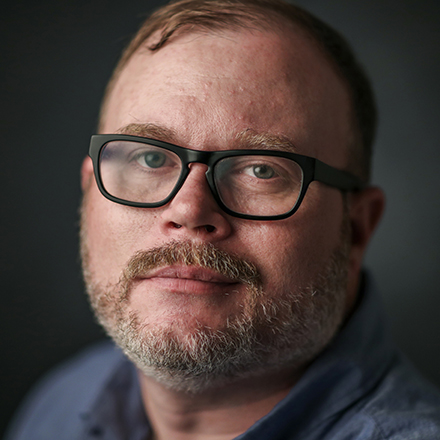 Chris Herrington
Chris Herrington covers the Memphis Grizzlies and writes about Memphis culture, food, and civic life. He lives in the Vollentine-Evergreen neighborhood of Midtown with his wife, two kids, and two dogs.
---